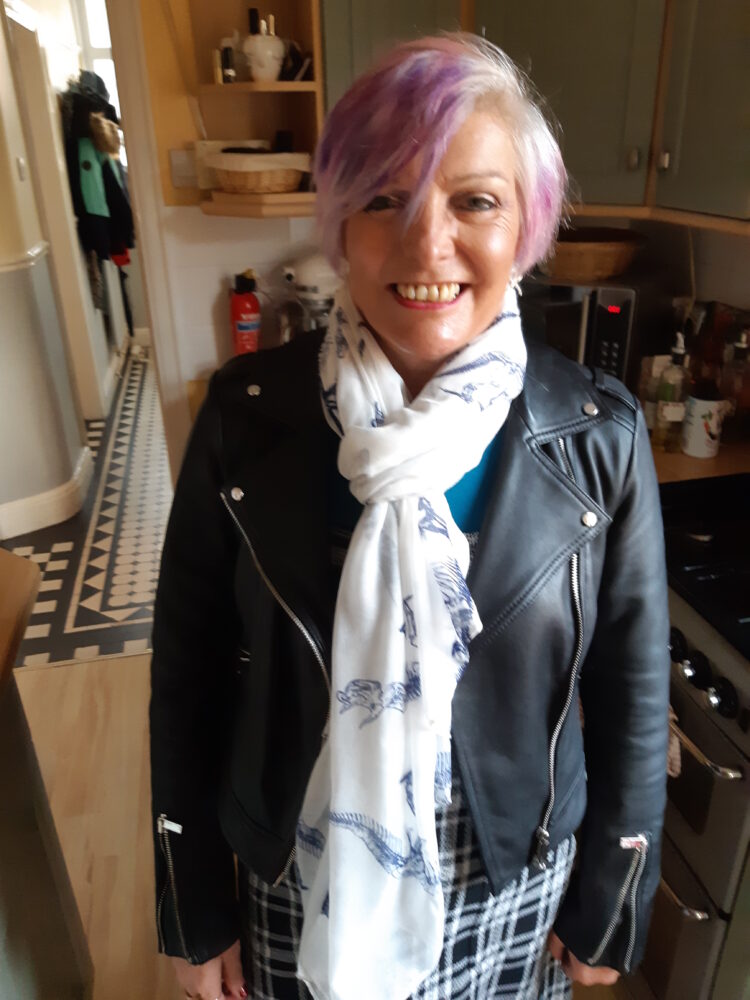 We recently launched our brand new Virtual Personal Training sessions, the perfect opportunity for our members to get prepared for their return to the gym, but also a great alternative to those who aren't quite ready to come back to our Leisure Centre's. The sessions are a great addition for those of our members who might not have time to visit our centres, but can fit it in from home. The sessions are a range of 1 to 1 and group sessions with our highly trained Master Fitness Leads. Our new courses start on the 19th of April and we still have some availability.
We recently spoke with Christina, who has just finished a course with Jezz, who you might recognise from Holmes Chapel Community Centre, Sandbach Leisure Centre, or any of our other locations! Christina thoroughly enjoyed the course and her whole outlook on health and fitness has transformed, she is so grateful to Jezz and the Everybody team for their support throughout.
Before joining Jezz's course, Christina did exercise but during lockdown she found that her motivation and drive to do so was depleted. She noticed that her general fitness had really decreased and knew she wanted to kickstart her new fitness journey so decided to take up our brand new Virtual Personal Training offer!
She was apprehensive about whether or not it would be for her as she was slightly older, with injuries and a few health concerns, but after a chat with Jezz she realised it was perfect and couldn't wait to get started.
When we asked Christina about why she wanted to do Personal Training, she said she wanted to,
"Increase my general fitness, to improve my technique with specific tasks like, squats, lunges, burpees, (all the fun ones!), running style and to ask for advice regarding my limitations due to previous health concerns and my age."
Christina had suffered from a brain injury, which provided a lot of obstacles to her fitness journey and she has reduced short term memory loss. Jezz was supportive and understood how to work with Christina, making her feel comfortable throughout and supporting with anything she needed. He adapted exercises for her which made everything feel so much more achievable, but also still pushed her way further than she would ever have pushed herself.
The sessions really increased not only her confidence but her self-belief that she could achieve her fitness goals, she improved her technique and felt comfortable trying new things. She is excited to carry on with her fitness journey and get back into our Leisure Centre's!
She said that working with Jezz changed her outlook on fitness and she now knows that,
"Physical, mental and cognitive limitations can all be adapted with the right PT, so fitness can still be developed and progressed in a supportive and nurturing way. Thank you Jezz".
We still have space on our upcoming Virtual Personal Training courses starting on the 19th of April. The sessions with Chris or Jezz will run for 4 weeks, and you will receive 2 group training sessions a week as well as support and personalisation from the trainers. We are still offering these sessions at an amazing introductory price. Spaces are booking up quickly so act now to take up this fantastic offer, you can find out all of the information here.
Jezz also runs sessions on our on demand platform Everybody @ Home, join him for HIIT, Circuits, Athletic Stretch and so much more! Just another Everybody member benefit available to you!