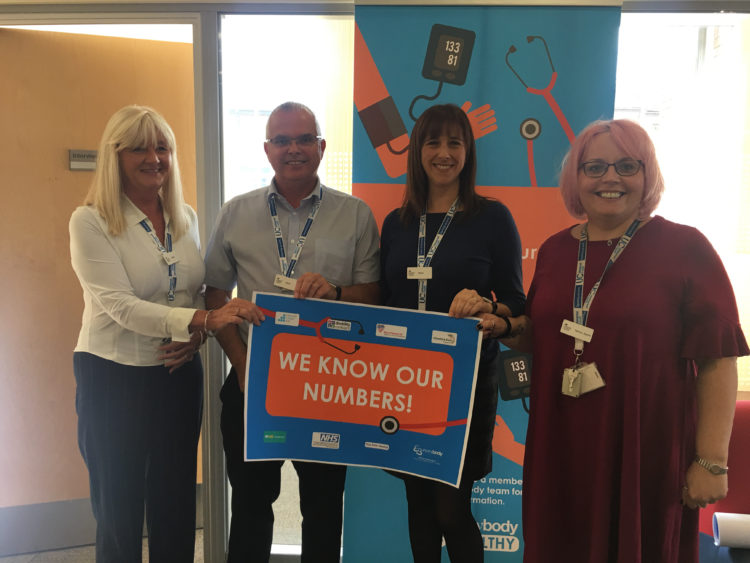 Know Your Numbers is Blood Pressure UK's flagship campaign, raising awareness of the importance of having your blood pressure tested and understanding what your numbers mean. This years campaign will be taking place between 9th-15th September.
We have teamed up with NHS organisations and a range of local organisations, such as Cheshire East Council, One You Cheshire East and more, to provide a range of free blood pressure checks, and lifestyle advice across Cheshire during Know Your Numbers! week.
By having a blood pressure test, you will have a clear understanding of what your blood pressure readings mean, and if it is high, what easy steps you can take to reduce your blood pressure. Further support will be available such as signposting to services to help you to become more active, lose weight, eat healthy, stop smoking and much more if required. Plus a free one day pass to use at any of our facilities.
Donna Williamson, our Senior Health and Wellbeing Manager shares, "Knowing your blood pressure numbers and knowing what they mean is so important and potentially save lives, we are urging everyone to take this opportunity to drop in to any of our pressure stations and have the test done."
If you would like to have your blood pressure taken, please visit one of our pressure stations below, no need to book you can just turn up. If you can't make one of our sessions please visit Blood Pressure UK's website for a full list of all our partners pressure stations.