Todd the Tiger Swimming Kids Quiz – Answers Revealed!
Thank you to all the children (and parents) who have taken part in the Todd the Tiger Swimming Quiz!
You can now find the answers revealed below – we hope you had lot's of fun taking part!
Reminder! We also have our TODD colouring challenge and would love to see all the creations from the children on the swim scheme. We will be sharing a collage of pictures at the end of the month. 
Make sure you tag in @everybodysportrecreation or @ebleisure and use the hashtag #EverybodySwim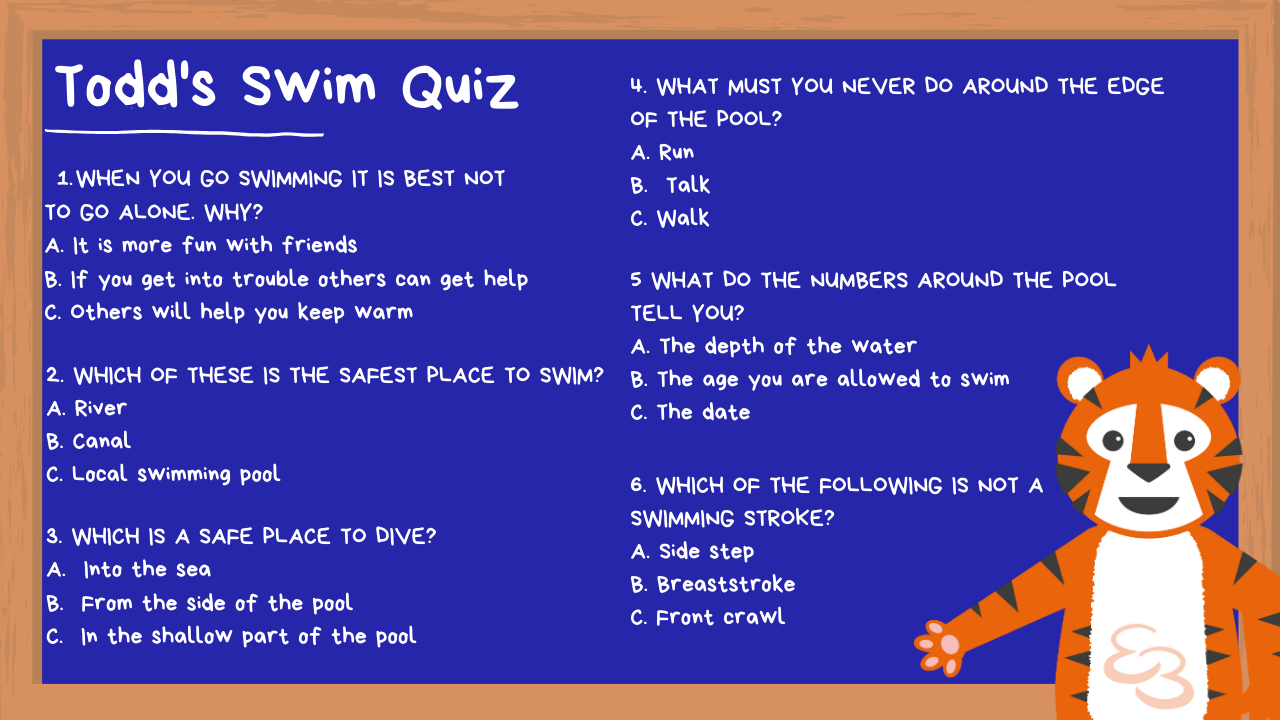 Answer 1

: B If you get into trouble others can help
Answer 2:

C local swimming pool
Answer 3:

B from the side of the pool
Answer 4:

A Run
Answer 5:

A the depth of the water
Answer 6:

A Side Step