Holmes Chapel Community Centre celebrated 5 years this November!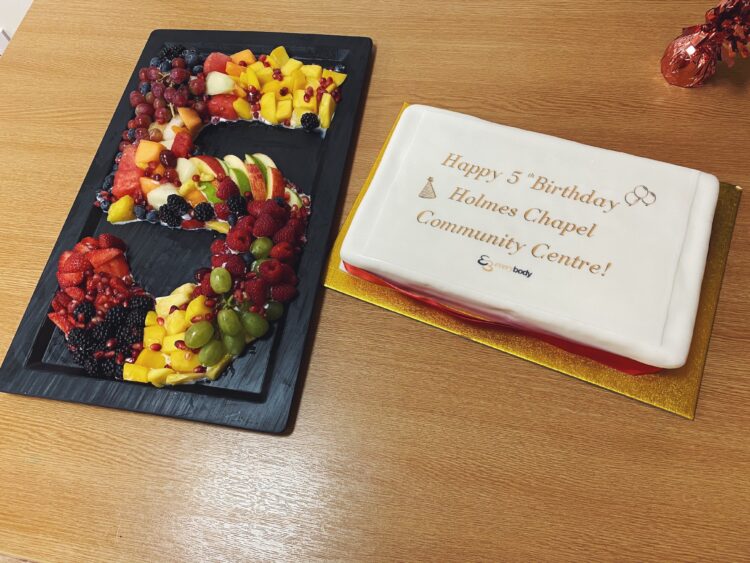 The site was redeveloped to offer the people of Holmes Chapel a new gym, cafe, events and fitness venue in 2015 and has since become an integral part of the local community for people to socialise and stay fit and healthy.
The centre which was formerly known as the AP club was purchased by Holmes Chapel Parish Council in early 2015, with Everybody being appointed as the strategic partner to redevelop and bring to life the facilities in the November. Everybody introduced a new two storey gym, dedicated group fitness studio, Taste for Life Cafe, spa and sauna, new changing rooms and reception area, and redeveloped the existing bar, events venue and kitchen. There was also the introduction of the Academy Suite for training and business breakfast meetings.
Over the last 5 years Holmes Chapel Community centre has been on quite a journey, hosting community events such as the annual family fun day on the rugby field, the opening of a new skate park, Dementia Tea dances, Halloween parties, Wellness workshops and more! The centre has attracted a membership base of over 1400 and see's over 125,000 visits a year!
(Image Caption: Staff from Everybody Sport and Recreation including General Manager Jade Stone, and representatives from Holmes Chapel Parish Council joined together to share a celebratory cake at Holmes Chapel Community Centre)

Holmes Chapel Parish Council commented, 'The Parish Council was delighted to join Everybody in celebrating 5 years of the Holmes Chapel Community Centre today. It has been great to see the Community Centre become such a positive asset to the village and our residents. We look forward to continuing to work in partnership with Everybody to keep the Community Centre a vibrant and successful part of the village.'

Everybody Sport and Recreation and Holmes Chapel Parish Council were also named finalists at the Community Leisure UK Awards 2020 for 'Strategic Partnership of the Year'.

Thomas Barton, Executive Director at Everybody Sport and Recreation commented, 'it is an incredible achievement for us to be celebrating 5 years of Holmes Chapel Community Centre. For Everybody Leisure it was our first development outside of our already well-established leisure centres and a new partnership with the Parish Council and we are proud of how well the centre has done over the years. We feel the community centre is a real health and wellbeing hub in the heart of the community of Holmes Chapel and we are pleased to be reopening our doors to members and local clubs."
The centre is also home to Holmes Chapel Rugby Club, Business Network International (BNI) and Holmes Chapel Cinema Club, all which bring to life what the centre has to offer.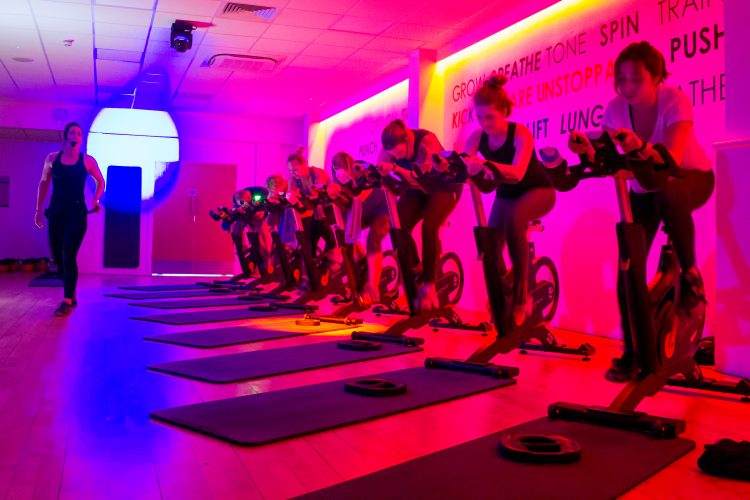 Although 2020 has been a trying year for the leisure and hospitality industry on the whole with national lockdowns and restrictions in place, Everybody is looking forward to what 2021 can bring and hopes to welcome more residents of Holmes Chapel through the doors of the Community Centre.
More information can be found at: everybody.org.uk/locations/holmes-chapel-community/