Easy and fun family games to keep the kids active during the school holidays!
We are sure parents (and children) up and down the country have been crying out for a break from home-schooling since we went into lockdown in January. However, without the structure of Zoom lessons we can feel at a bit of a loose end when it comes to entertaining our children, especially when they are unable to go and play with their friends or go on exciting half term trips to the zoo or local leisure centre swimming.
with that in mind, we have roped in the help of our Sports Development Manager Lee Malkin and his two children Bobby, 4  and Rosa, 3 to give you some quick and fun games to break up the day! Take a look at our short videos of family activities you can do at home either in your living rooms or in the garden using only household objects such as shoe boxes and pillows…
'THE FLOOR IS LAVA' 
This a great game for children of all ages and abilities and can be adapted to your home environment. All you need it a little bit of free floor space and some cushions and the aim of the game is to get from one side of the room to the other only standing on the cushions – as the floor is lava!
'THROW THE DICE'
Got a spare shoe box in the bottom of your wardrobe? Well here is a way to turn it into a fun, active game for your children…just draw a number on each side, take turns in throwing and choose some fun moves to do for each land of the dice. You could skip, jump, run on the spot or even have a dance off! Watch Lee and his children demonstrate the game below:
'SCAVENGER HUNT'
Are your children desperate to run off some steam outdoors, but reluctant to go on a standard walk around the block? Lee has given us some great ideas on how to turn a family walk into a great game  – a Scavenger Hunt! Make a list of all the things you might find on your daily walk, take a shopping bag with you and collect all the items on the list and then see what you can create at home – maybe a season themed picture or a special card for a family member.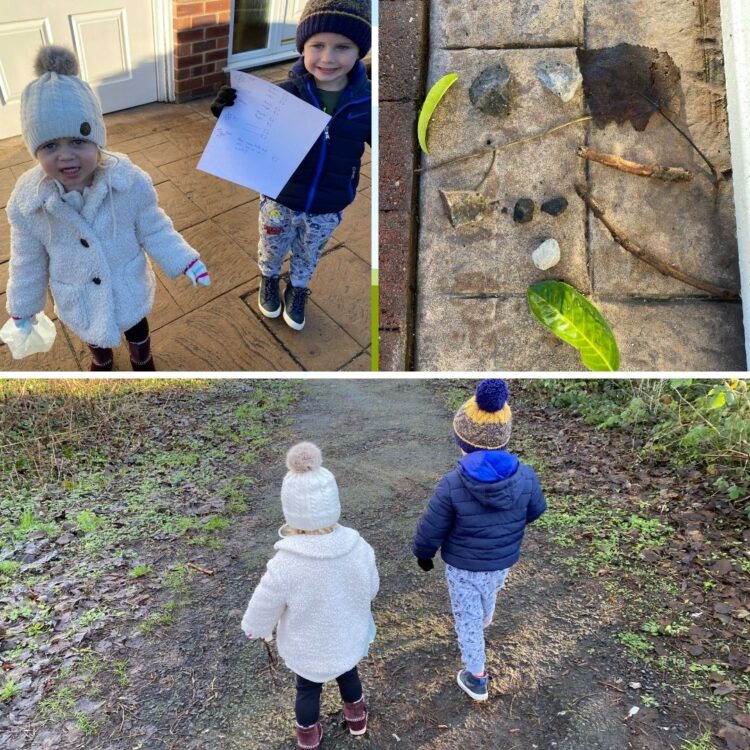 Don't forget – we also have weekly Dance Fit workouts for the whole family over on Everybody @ Home  
We would love to see how you are keeping your family active and healthy during lockdown tag us in your family workouts @EBleisure or post in the Everybody MemberZone