Rackets at the ready!
Get ready to get back to Tennis!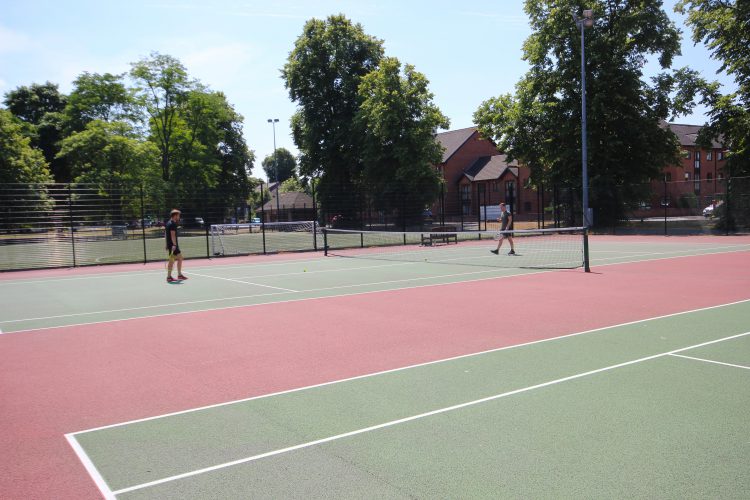 Who's got their racket ready for a game of Tennis? We are reopening our courts from the 29th March for outdoor sessions! Bookings are now available online, here!
Outdoor Tennis will be available at Everybody @ Alderley Park and the Barony Sports Complex. A great game to play with your family and friends and there are lots of benefits to playing this sport!
The National Governing Body for Tennis in Great Britain, Channel Islands and the Isle of Man, The LTA shares:
"As well as serving up plenty of smiles, tennis is good for your physical and mental health. It can help lower body fat while improving muscle toning, strength and flexibility. It can even help you to live longer.
In terms of mental health, exercise is hugely important in maintaining a good state of mind. Playing a game of tennis will release those happy endorphins to help you feel great!"
Source: www.lta.org.uk/play-compete/getting-started/adult-tennis/introduction-to-tennis/
To get you ready to return to Tennis, there are some important guidance you need to know before you book your sessions.
Booking online is essential, this can be done on our online bookings page. Singles and doubles can be played from mixed households.
You must bring your own tennis equipment, as hire of equipment will not be permitted. Toilets will be open however our changing rooms will be closed.
The weather is getting better, fresh air makes you feel good, you are exercising and we cannot wait to welcome you back! Find out more about returning to Tennis, including our session days and times and more via the links below:
Tennis at Everybody @ Alderley Park