As we gear up to re-opening our leisure centres, we know it's important that we provide our members will the best possible support – now more than ever! It's been a difficult year for us all, but we are so ready to work together to achieve all of your health and fitness goals. The health and fitness team have been working hard behind the scenes to make sure that you are READY to take on 2021.
We have a range of options available for members returning to our centres, and a great selection of member benefits offered to you as part of your membership! Have a read of the below to see what you can access. 2021 starts in April…
Everybody Connect: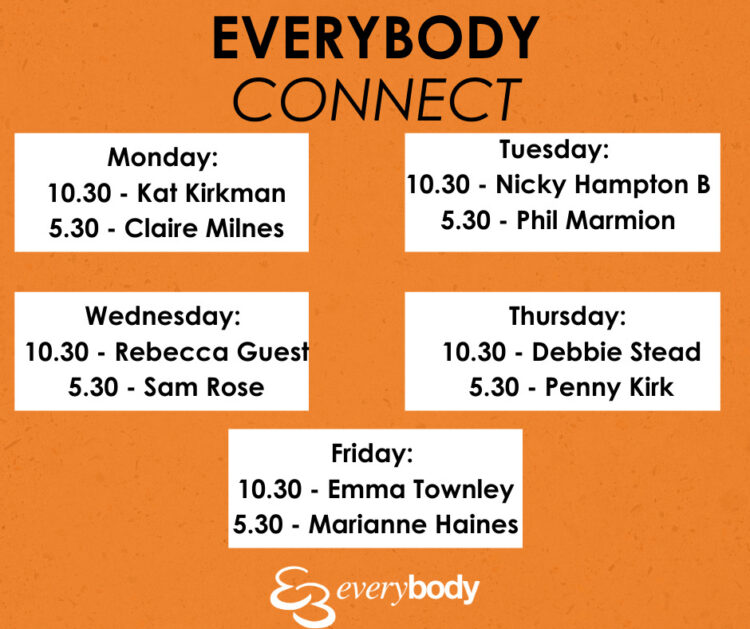 The fitness team at Everybody have launched Everybody Connect. This is a chance for members and staff alike to come together over Zoom for a well overdue catch up, hosted by our wonderful instructors. Some you'll recognise from their fantastic classes in our centres!
Your favourite instructors and class communities will be coming together for ten sessions from Monday to Friday, starting from the 12th of April, to talk tips for returning to gyms and studios, and a well needed catch up with each other on the last 12 months! The perfect chance to get answers to all your re-opening queries!
We know that one of the reasons our members love our fitness classes is the incredible community that you have created, together with your fitness instructors. So, this is your chance to reconnect and chat through any concerns or share any wins (fitness or otherwise!) from the time that you have spent apart. The instructors cannot wait to catch up with you all.
Join our Facebook Group- Everybody Member Zone to find out more about how to access the sessions via zoom!
Everybody Smart Fitness Sessions: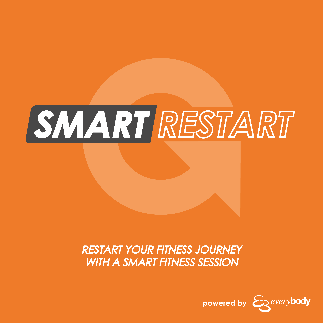 We are so excited to offer you our brand new Smart Fitness Sessions, it is the perfect way to kickstart your new journey and get the best out of every visit to our centres. You'll work closely with one of our amazing health and fitness team members and spend some time creating goals and understanding your body composition!
Receive a full body analysis from one of our highly trained staff members on our high tech equipment, followed by a personalised programme designed to support you in all of your goals. The team are also on hand to run through any of your centre's USP products, has there always been something you've been reluctant to try? Get clued up during this session!
All you need to do to get access to one of these sessions is contact your local Everybody Leisure Centre and book in! Kickstart your health and fitness journey with Everybody! Find out some more information about the sessions here.
Are you feeling apprehensive about returning to our centres or unsure of where to start? Maybe you are desperate to get back to our indoor classes and looking for ways to keep active until they launch on the 17th May.  Take a look at our videos from our fantastic Master Fitness Leads, Chris, Jezz and Victoria who share lots of hints and tips! They, as well as the rest of the team, are so excited to welcome our members back into our centres.
We have a range of amazing membership offers available at the moment if you're considering joining our Everybody community! You can find out all the information about our offers here and you'll get access to all of the above, and so much more!