Media Release
Love for life and fitness returns for Knutsford woman!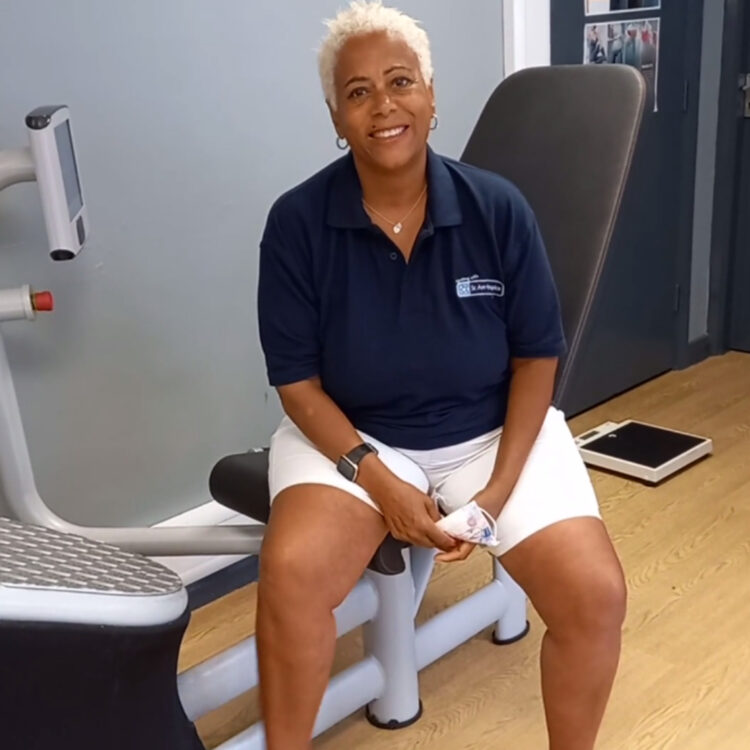 In the last year, Tracey Bateman, 55, from Knutsford has made a brilliant transformation, losing over 3 stone and changing her outlook on health and fitness. She began attending Knutsford Leisure Centre and regularly using the gym and swimming pool to support her weight loss journey.
Health and fitness hasn't always been easy for Tracey, and she has faced some struggles along the way. She has always struggled with her weight and didn't enjoy fitness. Tracey first decided to take note of her health and fitness when she lost her husband over ten years ago, she knew she had to make a change but didn't know where to begin. She found herself relying on food as emotional support and struggled to find time to kickstart her journey.
The recent national lockdown allowed Tracey to spend some time on fixing her relationship with food and fitness. She dedicated a lot of time to educating herself on nutrition and fitness and found that following a Keto lifestyle gave her renewed energy and a lifestyle change that she could stick to!
Once Knutsford Leisure Centre re-opened, she headed down to the Leisure Centre every day to exercise, and now loves to swim, and use their E-Gym equipment and has developed a real desire for fitness.
Sharing the difference exercise and nutrition has made on her life, Tracey shared,
            "I just love going into the gym and making sure I fit it in every morning, swimming is my absolute favourite thing to do. I now understand my own body and what it needs, and I am dedicated to making sure I'm the healthiest I can be. I'm so proud of myself and grateful for all the support I've received, and I'm excited for my future!"
Since starting her fitness journey at Knutsford Leisure Centre, Tracey has not only lost 3 stone and 12 inches off her body, she has grown in confidence, developed a love for exercise and improved her mobility. Tracey suffers with Arthritis and can't believe the difference her weight loss has made on her symptoms; she now moves with ease and isn't fearful about pain. She has also noticed a big difference in the pressure she feels in her nerves due to previous health issues and can easily walk 10,000 steps in any given day! She has noticed many health benefits including a big reduction in her cholesterol and improved energy levels.
Tracey is so grateful to be part of a community, where people support each other and share tips and achievements! She now loves natural herbs and remedies and has developed a passion for cooking and exercise.
Looking to the future, Tracey would love to lose a little bit more weight and focus on toning her body! She is getting married in July after deciding to 'just go for it' with her long-term partner. She is excited to feel confident in her wedding dress and enjoy the day with her family.
Everybody Sport and Recreation and Knutsford Leisure Centre are proud to be working with such fantastic members on their health and fitness journeys, find out about how to join and what's on offer by visiting www.everybody.org.uk
Ends.
Notes to Editor
Everybody Sport & Recreation – Everybody is a registered charity and company limited by guarantee. As a Health and Wellbeing Charity, Everybody Sport and Recreation aims to provide 'leisure for life' by changing lives through healthy recreation. The charity operates 16 leisure facilities across the Cheshire East region as well as a range of Health, Leisure Development and Outreach programmes and the new Everybody Academy, providing local training and career opportunities. For more information please visit: www.everybody.org.uk or follow on Twitter @ebleisure.
Media Contact
Name: Lucy Lennon
Tel: 07816 606758
Email: [email protected]