The nomination deadline for the Everybody Awards 2021 has been extended! Everybody Sport and Recreation are now accepting nominations until the 15th of August. Do you know someone who has made an outstanding contribution to sport or activity in the last 18 months? Have they continued to make achievements despite the challenges of the pandemic? Or have they been a role model in sport during these difficult times?
Everybody Sport and Recreation's annual Everybody Awards are making a return on the 15th of October at Crewe Hall. It is important this year, more than ever to recognise the fantastic contributions of local heroes in sport, play and active recreation. The people in the local community have gone above and beyond during these unprecedented times, and these awar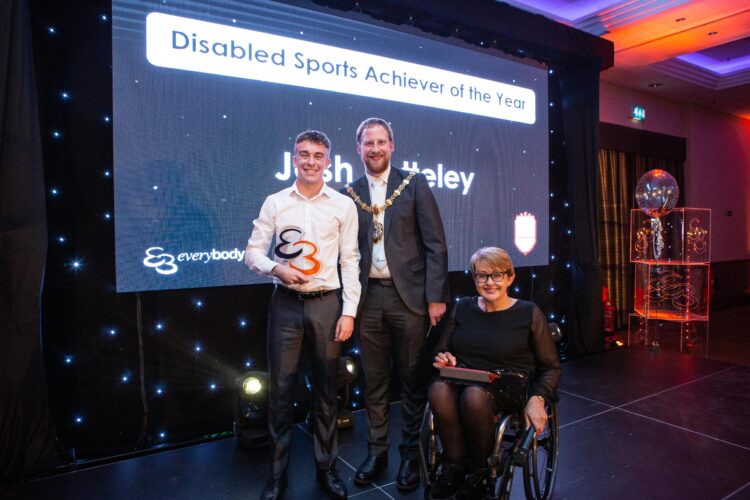 ds are the perfect way to celebrate all of their hard work.
The evening will be hosted by the brilliant Baroness Tanni Grey-Thomspon, Paralympic gold medallist, DBE, and crossbench peer. She hosted the 2019 Awards and was moved by the inspiring stories and nominees. She will also be joined by the superb Jamie McDonald aka Adventureman as Everybody's Keynote Speaker, who will be sharing his amazing story of triumph and challenges!
Nominations will be accepted in a range of categories including, Sports Personality of the Year, Health and Wellbeing Award, Disabled Sports Achiever, Young Sports Achiever and many more. Everybody recognises the fantastic work that the local community do and will continue to support them wherever possible. Nominations can be made here
Peter Hartwell, Chief Executive of Everybody Sport and Recreation shared,
"We couldn't be more excited for this years Everybody Awards, it's been a challenging time and we think our local heroes deserve a chance to celebrate all of their achievements from the last 12-18 months. Our team are dedicated to making this event better than ever and we're so looking forward to reading all of the nominations we've received!"
Has your club or a coach you know supported members virtually to remain active during this time, or have they delivered virtual coaching sessions during the pandemic? Do you know an organisation or charity who has supported their employees or the community to remain active and healthy during the pandemic, this could either be virtually or in person.
Find out all of the information about the Awards and how to nominate here
Notes to Editor
Everybody Sport & Recreation – Everybody is a registered charity and company limited by guarantee. As a Health and Wellbeing Charity, Everybody Sport and Recreation aims to provide 'leisure for life' by changing lives through healthy recreation. The charity operates 16 leisure facilities across the Cheshire East region as well as a range of Health, Leisure Development and Outreach programmes and the new Everybody Academy, providing local training and career opportunities. For more information please visit: www.everybody.org.uk or follow on Twitter @ebleisure.
Media Contact
Name: Lucy Lennon
Tel: 01270 685784
Email: [email protected]