The Tour of Britain is coming to Cheshire East and Everybody Sport and Recreation are delighted to celebrate all things cycling this month! The tour will be arriving at Alderley Park on the 9th of September and taking off for Stage 5 just up the road from their newest gym and sports complex Everybody @ Alderley Park.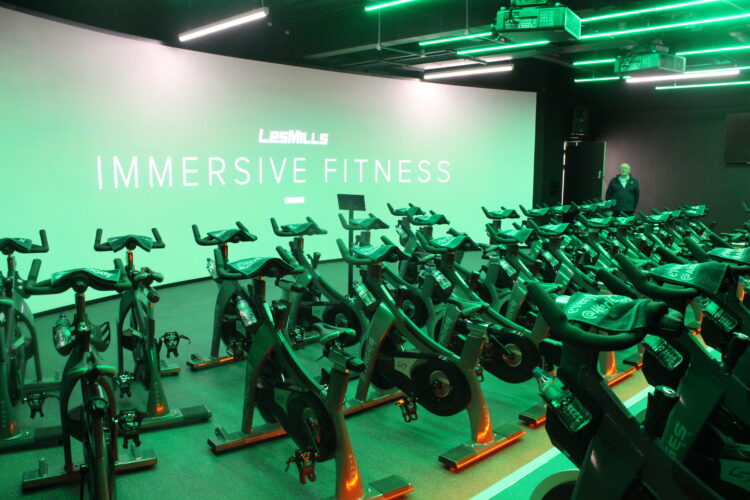 The facility is home to a sensational immersive group cycling studio, Les Mills The Trip and Everybody will be offering FREE sessions this Thursday for the local community and spectators of the Tour of Britain. Come down and see what the facility has to offer and make the most of their free sessions and exclusive membership offers. You'll find Everybody's brilliant team at the Event Village at the Glasshouse in Alderley Park – you can join them for freebies, challenges, and some fun activities for the whole family to enjoy.
Kebriah Pardoe, General Manager at Everybody @ Alderley Park shared, "We cannot wait to see the athletes take off for Stage 5 of the Tour of Britain, and what a stunning location to host the event. We hope to welcome some new faces into our centre and show them what we have to offer, they can enjoy the free classes we have on offer and we're sure we'll have some cycling enthusiasts falling in love with Les Mills The Trip!"
The Tour will also cruise through Cheshire and go past many Everybody Leisure Centres, including Knutsford Leisure Centre, Holmes Chapel Community Centre and Wilmslow Leisure Centre! Will you be following the Tour around? Why not pop into one of their centres, or visit their Taste for Life café for some rest bite before or after you catch the athletes in action.
Everybody will be offering a range of exciting membership offers in September, as well as an amazing offer to try one of their leisure centres for FREE. Find out all of the information about Everybody's Tour of Britain celebrations here
Ends.
Notes to Editor
Everybody Sport & Recreation – Everybody is a registered charity and company limited by guarantee. As a Health and Wellbeing Charity, Everybody Sport and Recreation aims to provide 'leisure for life' by changing lives through healthy recreation. The charity operates 16 leisure facilities across the Cheshire East region as well as a range of Health, Leisure Development and Outreach programmes and the new Everybody Academy, providing local training and career opportunities. For more information please visit: www.everybody.org.uk or follow on Twitter @ebleisure.
Media Contact
Name: Lucy Lennon
Number: 07816 606758
Email: [email protected]