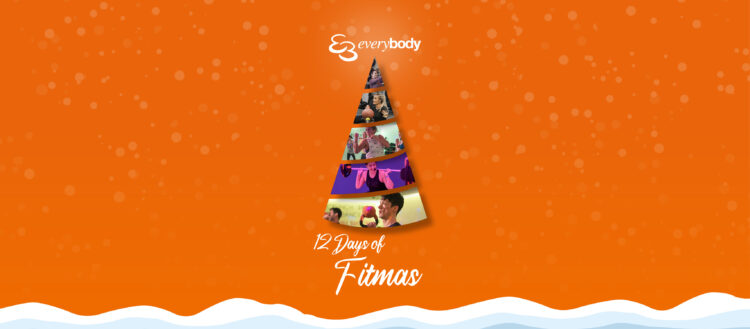 Get involved in our 12 Days of 'Fitmas' – Starting 13th December!
We have just launched our December 12 days of Fitmas challenge throughout our sites! Each Everybody site throughout all our Cheshire facilities will be posting regular festive workouts, fun exercises and challenges, for you to get involved in with the chance of winning an amazing prize!
This is the perfect way to get you back on your health and fitness journey leading up to Christmas or to use alongside your current journey! After the success of our last November Mood Booster challenge and member feedback, we wanted to keep motivation high by providing you with new festive challenge to take part in!
Prize on Offer: 1x Free session with a Personal Trainer
Why should you join in on our 12 days of Fitmas Challenge?
12 consecutive festive workouts which you can complete at home or in our facilities
A chance to challenge your friends and family if you like a competition!
Challenges are great to keep motivation high and help you to reach your goals
Community encouragement from our members and instructors on Everybody MemberZone Facebook Group
A variety of workouts to work the whole body in a fun way!
Challenge Details:
We will be posting 1x workout/exercise to each everybody Facebook feed per day starting from 13th – 24th December  
To win a prize you will need to post a pic/video of yourselves attempting the challenge (staff can support you with getting your pictures/videos)
You will need to tag your sites Facebook page in your posts and use hashtags #EBLeisure #EB12daysofxmas
Each site will follow up with a post of the chosen winner at the beginning of January where you can come and collect your prize from your local site!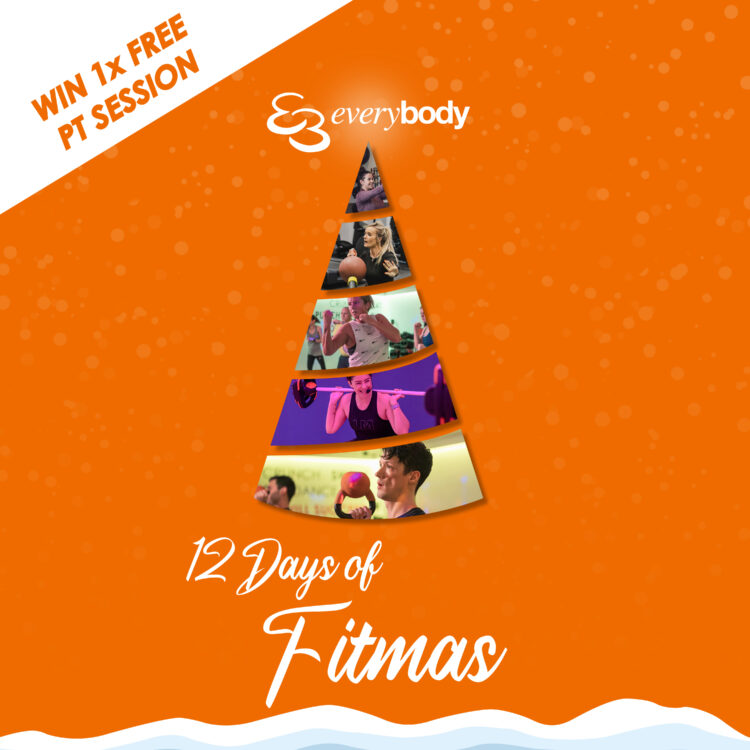 Stay up to date with all 12 festive workouts being posted on our sites Facebook feeds.
Please take reasonable precautions to prevent damage or injury, do not participate in workouts if advised by your doctor against.