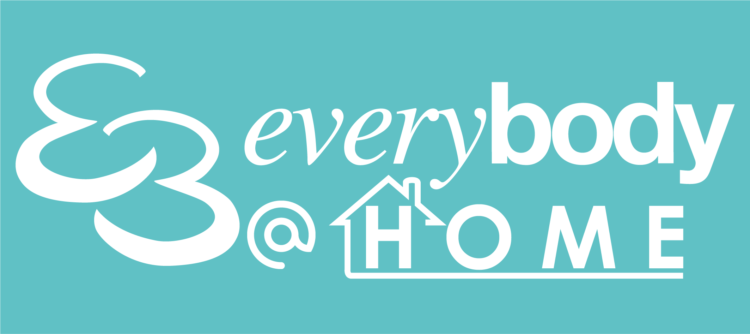 Fresh new content goes live, both live online classes AND on-demand!
Everybody @ Home is our virtual health and fitness service which is packed with on-demand workouts, health classes and fitness challenges. All available for catch up anytime, anywhere!
Our Live classes are led by an expert fitness instructor which you can tune in from the comfort of your own home while having the option to interact with other class participants and the instructor. The live classes gives you added flexibility and freedom to exercise whenever and wherever you want to. We particularly understand people are at home more currently for different reasons and want to get their quick workout in before work or on your lunch break. 
You'll find a range of amazing fitness classes, including Yoga, Pilates, Dance Fit and HIIT plus health classes such as Balance, Knee & Back and so much more! Below you'll find this week's live timetable with all our new classes listed and when to tune in.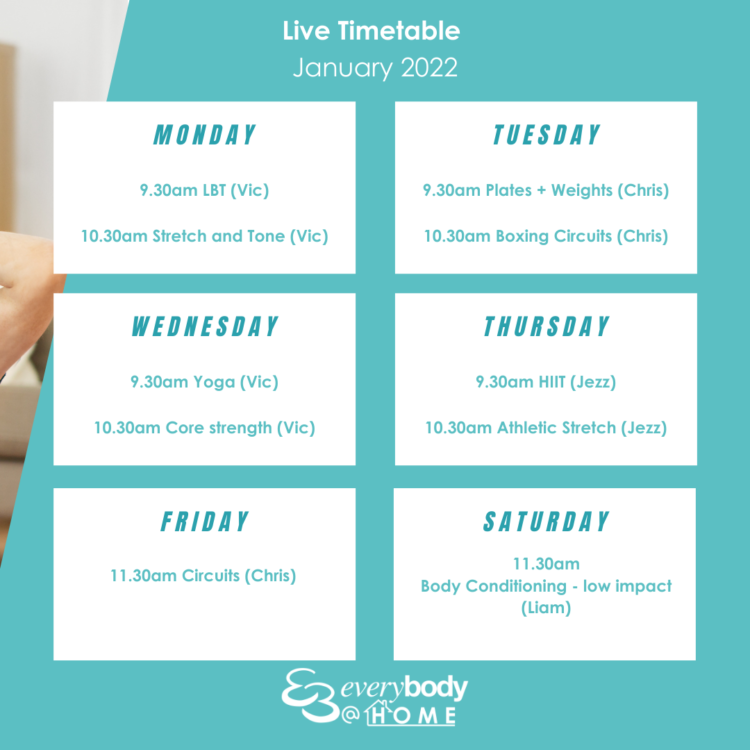 Check out our new teaser trailer with your favourite fitness leads, Chris, Vic, Liam and Jezz!
Not a member yet?
Browse our membership packages here and select a membership to suit you. Memberships include annual upfront, annual direct debit and flexible direct debit options, plus concessionary memberships for NHS workers, Senior Citizens, Armed Forces and Students. Our online membership portal makes signing up as an Everybody member easy but if you need some support, contact our team here.
Registering:
Registering for the online portal is so simple, all you need is your name, membership number and your email address. Our team is available to support you during the sign up process either on the Facebook MemberZone or you can contact us here.