The Nantwich health and fitness community are now benefiting from a £2.1 million town investment into a newly refurbished Leisure Centre and Barony Sports Complex.
On 15th January, Everybody Sport and Recreation opened the doors to the brand new extended Gym and new-look reception area complete with a brand new Taste for Life café.
The name of the newly redeveloped centre is 'Nantwich Leisure Centre' which we are sure you will agree, better reflects the improved facilities at the site and what it now has to offer to Everybody members and customers.
Works are still ongoing with plans to open an indoor group cycling studio on the first floor soon. A second phase to the project will include the changing provision and access to the Outdoor Pool, to enhance the customer experience for members and tourists alike.
So, what can members expect to see in the new gym?
Bigger, brighter and better than any other gym in town!
Nantwich members have been giving rave reviews of the new facility which has been kitted out with top of the range Technogym equipment complete with the latest smart technology.
The gym is spacious with dedicated strength, conditioning, functional and cardio areas, here are just some of the highlights you can find on your visit:
Technogym Skillrun – this unique machine pushes you to the next level with your running training, offering gait analysis, parachute mode and the opportunity to mix your running training with functional workouts.
Technogym Skillbike – replicate any outdoor cycle, indoors with the latest smart technology linking your strava rides to your workout plans.
Technogym Tanita Machine – free body analysis is included in your membership and a personalised programme with your Everybody Health and Fitness Advisor!
Netflix and Sweat – if you are looking to improve your fitness but catch up on your favourite Netflix series at the same time, then you can do so at Nantwich Leisure Centre. Each cardio machine offers the best entertainment screens around with the unique Technogym Live! They also include online sessions with your own online personal trainer, routines with step by step video guidance and train anywhere in the world with outdoor landscapes.
The gym is open 6am-10pm on weekdays and 7am-6pm on weekends.
You can see what the first customers to use the new gym thought here:
Alan was one of the first eager members to attend the gym arriving at 7am, saying it was very inviting, modern and friendly – https://fb.watch/aB3i7DG-q-/
Alex came to train with his friend and enjoyed the new strength area and functional training section – https://fb.watch/aB3h0ERQQ5/
Helen and Ash used the functional area including the new slam balls and Skierg machine –  https://fb.watch/aB3fycoPvj/
What has the Taste for Life Café got to offer residents and visitors to Nantwich?
The new café area provides a delicious menu of Taste for Life's much loved coffee blend as well as hot and cold snacks and lunches. Popular with swimming lesson families and gym-goers is the new and exclusive to Nantwich freshly made smoothies and juices. These include tropical and berry mixes as well as pre and post workout recipes.
The café is situated at the entrance of the facility with further seating and social areas overlooking Nantwich's indoor swimming pools and ground floor fitness studio.
The café is open 9am-3pm on Saturdays and 11am-6pm on weekdays with opening hours increasing with demand.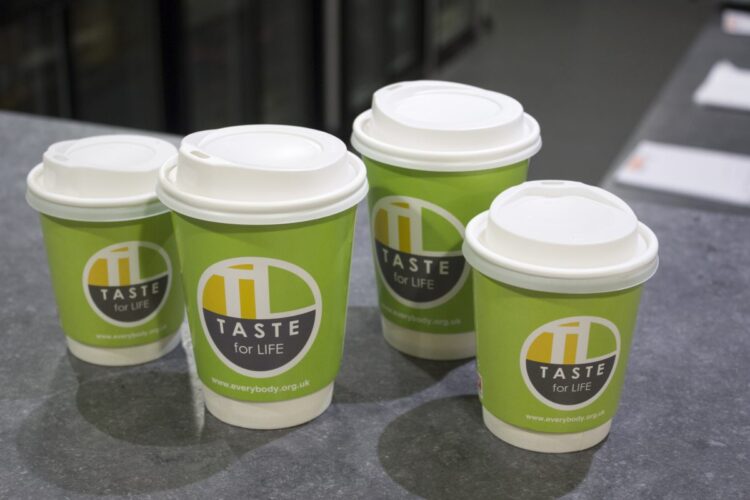 Thomas Barton, Executive Director at Everybody Sport and Recreation commented,

"We were pleased to be unveiling the brand new gym and café at Nantwich Leisure Centre to members and new customers alike this weekend. The feedback has been fantastic and we can't wait to show off the new indoor group cycling studio and changing facilities for the outdoor pool soon."
More information will be shared over the next couple of weeks regarding the opening of the new cycle studio which will include 20 Stages spin bikes and two 70inch tv screens delivering the best of Everybody and Les Mills cycling classes as well as a virtual offer.
To find out more, take a tour and join the brand-new Nantwich Leisure Centre visit https://everybody.org.uk/locations/nantwich/