Media Release
ESCAPE-pain classes provide 86.9% clinical improvement in pain management.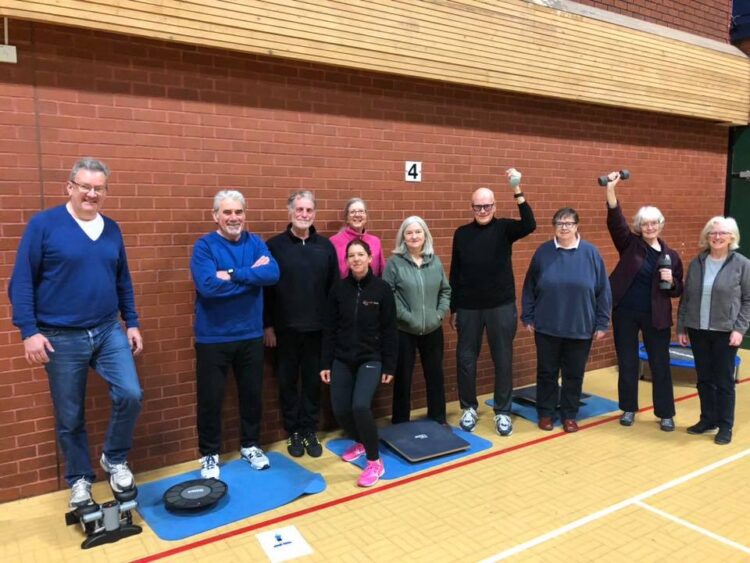 Everybody Sport and Recreation, Health and Wellbeing Charity based in Cheshire East are relaunching their ESCAPE-pain programme this February in Crewe and Macclesfield.
ESCAPE-pain is an evidenced based rehabilitation programme, sometimes called the 'knee or hip class', designed to reduce pain and disability for people with chronic joint pain or Osteoarthritis.
Previously when Everybody Sport and Recreation have delivered this programme, from March 2018 – Feb 2020 data has shown, of 187 completers: 92% increased physical activity levels, 86.9% had a clinical improvement in pain management, 70.1% improved quality-of-life score and 84.1% function. 78.6% improved mental wellbeing and a customer satisfaction rate of 9.8.
Participants take part in a group exercise programme, twice a week for the initial first 6 weeks which is tailored to your individual needs. Followed by a further 6-week membership with unlimited use of Everybody's leisure facility. Totalling a 12-week programme for £27.
The ESCAPE-pain programme includes receiving information, advice, and support from Everybody's qualified ESCAPE-pain Instructor's to help better manage your chronic joint pain and lead a more active life.
Donna Williamson Senior Manager in the Health Innovation team at Everybody Sport and Recreation shares:
"We are delighted to share the ESCAPE-pain programme will be relaunching again within our facilities from February. The ESCAPE-pain programme reduces pain, improves physical function, and improves mental wellbeing, self-confidence, and self-esteem.
It gives participants a chance to socialise with and learn from other people living with Osteoarthritis. The programme will result in you being able to carry out normal activities, manage symptoms and be more active.
As the data shows, the programme has benefitted so many people's lives and we look forward to welcoming more people on to the programme next month."
To access the programme, you must be aged over 45 years, have knee and/or hip pain for more than 3 months, independently mobile and able to carry out regular exercise and committed to taking part in a 12-week exercise programme, consisting of attending 2 classes per week for the initial first 6 weeks, followed by a further 6-week membership for unlimited use of Everybody's leisure facility.
On joining the programme, you will have a telephone consultation where Everybody Sport and Recreation will take your details, discuss the programme, and complete a questionnaire regarding your condition.
If you would like further information, to enrol on the programme or have any questions please contact the Everybody Healthy team on: [email protected] or phone: 01270 685589.
More information can be found on Everybody's website: https://everybody.org.uk/what-we-offer/get-fit-and-healthy/health/escape-pain/
Ends.
Notes to Editor
Everybody Sport & Recreation – Everybody Sport and Recreation is a registered charity and company limited by guarantee. As a Health and Wellbeing Charity, Everybody Sport and Recreation aims to provide 'leisure for life' by changing lives through healthy recreation. The charity operates 16 leisure facilities across the Cheshire East region as well as a range of Health, Leisure Development and Outreach programmes and the new Everybody Academy, providing local training and career opportunities. For more information please visit: www.everybody.org.uk or follow on Twitter @ebleisure.
Media Contact
Name: Lucy Bourne
Email: [email protected]
Telephone: 07773976464