A huge congratulations to our January SkiErg challenge winner Bob from our Shavington Leisure Centre.
Bob loved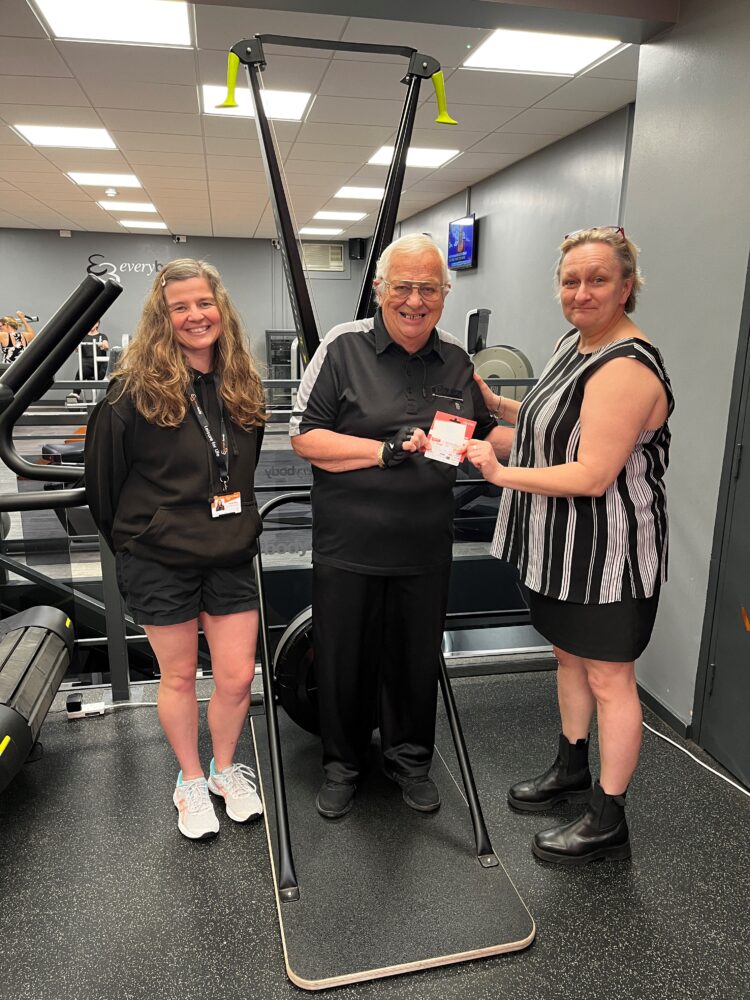 the SkiErg challenge, he said he was interested in the new piece of kit and wanted to give the challenge a go to see if he liked the machine enough to incorporate it into his weekly workouts. After some productive sessions, Bob really enjoyed the SkiErg machine, so much so, he wanted to add it to his regular gym routine!
When it came to motivation, Bob shared,
"The new piece of gym equipment, along with the challenge, helped me with my weekly gym routine's and allowed me to plan my workouts ahead, giving me natural motivation when it came to putting in the work."
Bob said he was shown how to use the new SkiErg machine by the fitness advisors at Shavington and reiterated he was well supported when it came to his technique and encouragement from start to finish. After receiving first hand feedback from Bob, this has shown how in sync Shavington Leisure Centre are between their members and site team, which was done by creating a community atmosphere for all members to thrive in.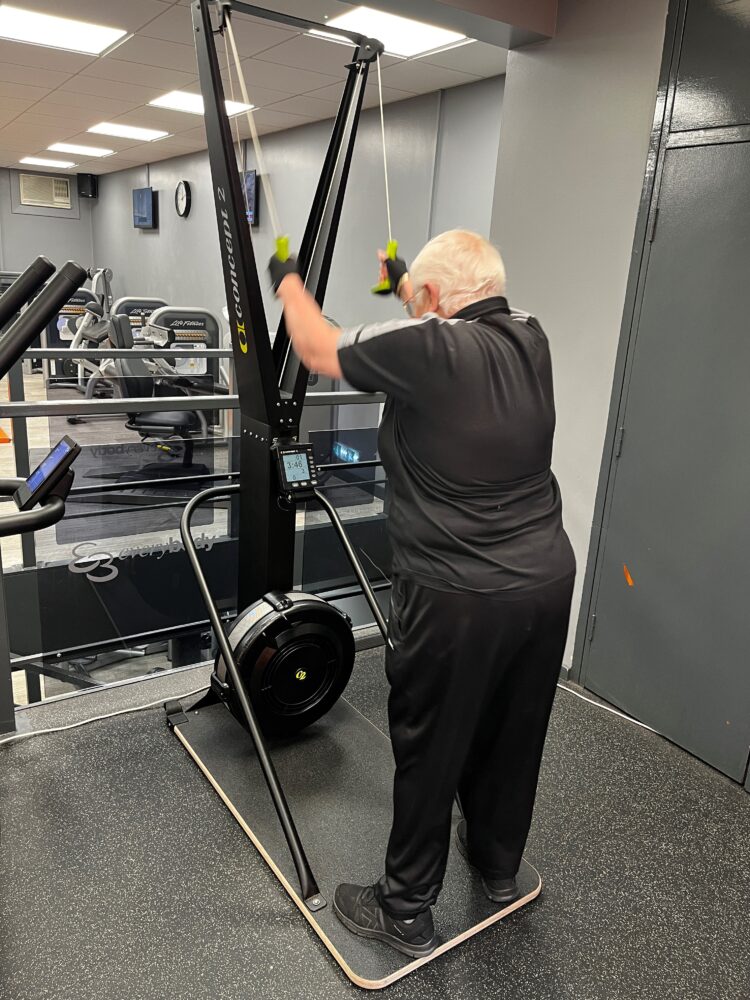 Bob accomplished an incredible 20 attempts on the SkiErg machine throughout January and achieved the greatest distance improvement, making him win the overall prize of a £100 shopping voucher!
With Bob being nearly 80 years young, he has shown that getting involved in our monthly challenges is all about giving it ago and trying new aspects of the gym. Well done to Bob once again, a great example of how age is just a number!
If you want to take part in our monthly challenges, keep your eyes peeled on our social channels and website news section for our next challenge coming soon.
Please take reasonable precautions to prevent damage or injury. Please do not participate in workouts if advised by your doctor.