For Immediate Release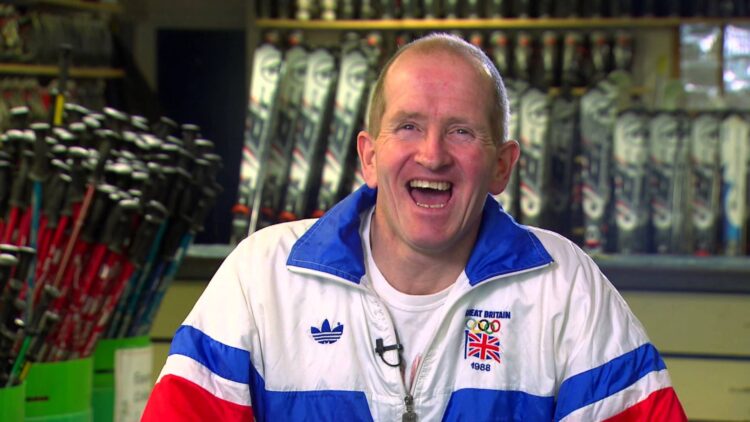 Photo Caption: Michael 'Eddie' Edwards (Eddie The Eagle) announced as this years Keynote Speaker at the Everybody Awards
Everybody Health and Leisure can announce that this years Keynote Speaker for the 2022 Everybody Awards is, Eddie The Eagle. Ski jumper, record breaker, and author, Michael 'Eddie' Edwards.
During the evening, Eddie will be sharing his journey to the Winter Olympics, his willingness to take risks, the importance of pushing yourself outside of your comfort zone and allowing yourself to fail but also to get back up and try again. He reminds audiences that success isn't always in the winning but in the trying.
Eddie is an inspiring, fun and entertaining speaker who came to the forefront of people's attention in 1988 when he competed for Great Britain at the Winter Olympics. Despite coming last in the ski jump, Eddie became famous for summing up the Olympic spirit and for his determination to represent his country without any form of funding.
Despite being ranked 55th in the World, his performance at the 1987 World Championship was good enough to qualify for the 1988 Olympics. At the time he was the British ski jumping record holder despite finishing last in the 70m and 90m events.
Eddie is also an author and released a book called, Eddie the Eagle: My Story, about how he went from schoolboy stunts that developed his physical courage, to the qualifying jumps that had millions around the world glued to their television.
Everybody are so excited to welcome Eddie to their Everybody Awards and can't wait for him to share his amazing Olympic stories with the guests.
Commenting on his excitement , Eddie shared,
"I am honoured to be this years Keynote Speaker at the Everybody Awards, and I am so looking forward to hearing all of the amazing stories from the nominee's! I'm hoping to bring even more energy and excitement to the event and can't wait to share my experiences with everyone."
Andrew Kolker, Chairman at Everybody Health and Leisure shared his delight on Eddie being this years Keynote Speaker,
"We are delighted that our attendees at the 2022 Everybody Awards will be able to hear about Eddie's fantastic achievements, we know he will inspire so many of our guests and we are honoured that he will be appearing at our event. We can't wait to see the excitement that Eddie The Eagle will bring to one of our favourite events of the year."
Nominations are still open for the Everybody Awards, categories include,
Volunteer of the Year
Club of the Year
Coach of the Year
Sports Personality of the Year
Health and Wellbeing Award
Disabled Sports Achiever of the Year
Young Sports Achiever of the Year
As well as recognising and awarding this years Everybody Customer Hero, Lifetime Achievement and Chairman's Award.
Find out everything you need to know about the 2022 Everybody Awards here: www.everybody.org.uk/about/everybody-awards-2022/ or follow  @EverybodyHealthLeisure on Facebook. Nominations are now open and close on Monday 15th August 2022.
Ends.
Notes to Editor
Everybody Health and Leisure is a registered charity which aims to provide 'leisure for life' by improving the health and wellbeing of local communities. The charity operates 16 leisure facilities including 9 swimming pools and 7 Taste for Life cafes across the Cheshire East region, and delivers a range of targeted health, sports and disability and inclusion programmes. For more information please visit: www.everybody.org.uk or follow on Twitter @ebleisure.
Eddie The Eagle
He will also talk about his biographical film 'Eddie the Eagle' starring Taron Egerton as Eddie and Hugh Jackman as his trainer which was released in 2016, to much acclaim.
Eddie is Patron of the charity Ski 4 Cancer and spends much of his time helping wherever he can. He returned to ski jumping in 2015 to raise funds for Ski 4 Cancer.
Media Contact
Name: Matt Shannon
Email: [email protected]
Phone: 07816 606758