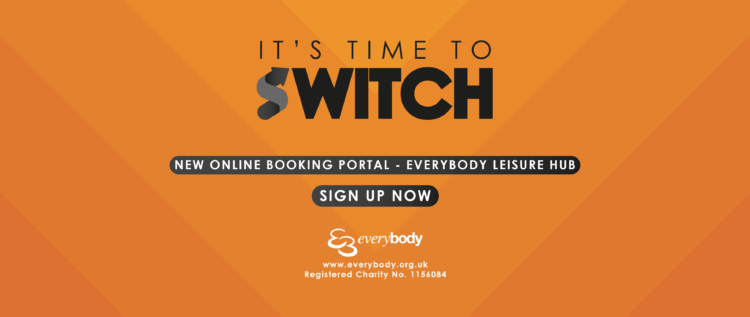 Your online booking experience has been upgraded and your new Everybody Leisure Hub portal is now available for you to register!
Leisure Hub is your online portal, for members and casual users to have their own personal area to manage fitness class, sport and activity bookings and your membership online!
All you need to register is:
– Email address 
– Card number 
– Date of birth 
Please note, if you have other users linked to your membership they will not be able to register for Leisure Hub under the same email address, they would need to contact our support team on [email protected]
Everybody Leisure Hub is replacing the previous online booking 'Horizons' portal so you are encouraged to register with the new system today. The Horizons portal will be decommissioned on 7th July.
Visit our 'Welcome To Leisure Hub' webpage which will guide you on;
– How to get registered
– How to log in
– How to manage your account online
– How to make bookings
– How to find timetables
Or register now by clicking the link below!