For Immediate release
Do you know your numbers?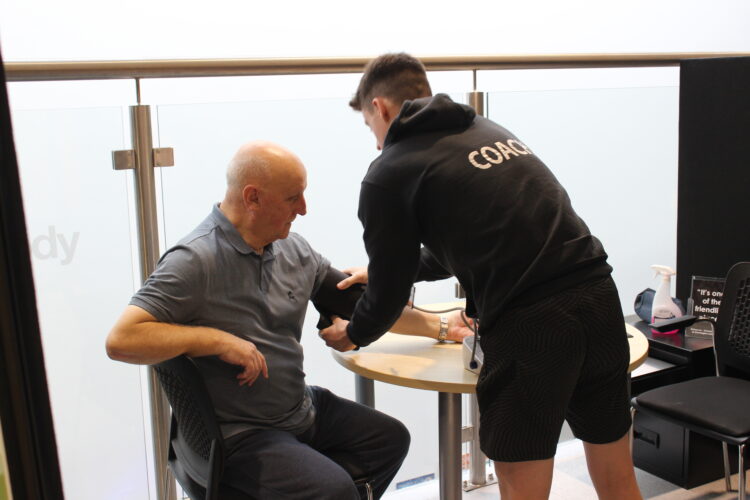 (caption: Everybody Health and Leisure's Health Referral Lead Gavin McKeith)
Everybody Health and Leisure are providing free blood pressure checks as part of Blood Pressure UK's Campaign 'Know Your Numbers! Week' which takes place between the 5th – 11th September 2022.
Everybody Health and Leisure's Health Referral Lead, Gavin McKeith shares:
"High Blood Pressure, also known as Hypertension is a very common condition, with 1 in 3 people in the UK suffering from it. Blood pressure is looking at the amount of blood your heart pumps around your body and the amount of resistance to blood flow in your arteries. One of the issues related to the conditions is it can often not present any symptoms!
However, having high blood pressure can often lead to other health issues if not treated, including Type 2 Diabetes, heart disease, kidney disease, strokes amongst many others. Nevertheless lifestyle changes can be implemented to help prevent and lower your blood pressure, including increased exercise and physical activity levels, reduction in weight, reduction in salt intake and a healthy balanced diet."
As well as free blood pressure checks, Everybody will be providing information on why blood pressure is important to check, what the numbers mean and how exercise can help reduce and maintain blood pressure.
No need to book, just turn up for a 10 minute appointment. These checks will be available at the following locations:
The opportunity to check your own blood pressure will be available on a self-screening blood pressure machine at Holmes Chapel Community Centre and the Wellpoint Kiosk at Crewe Lifestyle Centre during the 5th-11th September so drop into one of Everybody's centre's anytime which are open to check your own blood pressure.
To find out more, contact the Everybody Healthy Team on [email protected] or call: 01270 685589.
Ends.
Notes to Editor
Everybody Health and Leisure is a registered charity which aims to provide 'leisure for life' by improving the health and wellbeing of local communities. The charity operates 16 leisure facilities including 9 swimming pools and 7 Taste for Life cafes across the Cheshire East region, and delivers a range of targeted health, sports and disability and inclusion programmes. For more information please visit: www.everybody.org.uk or follow on Twitter @ebleisure.
Media Contact

Name: Matt Shannon
Organisation: Everybody Health and Leisure
Phone: 07816 606758