For immediate release
Awards Shortlist Announced by Everybody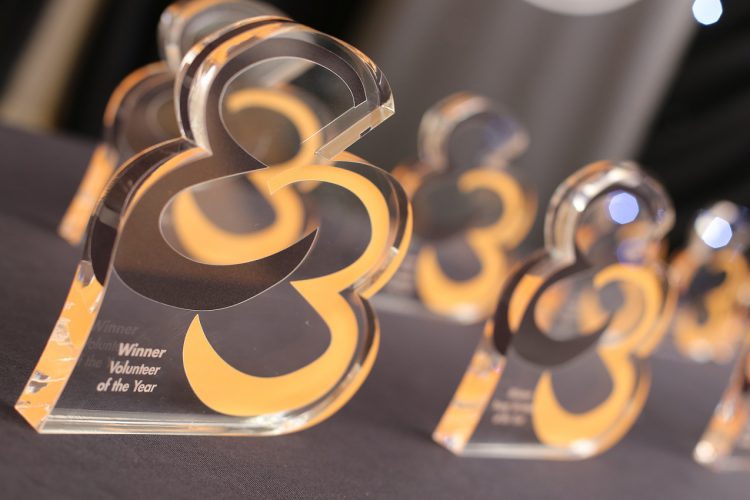 The shortlist for the Everybody Awards 2022 has now been announced. This year, Everybody Health and Leisure received an amazing amount of nominations, showing a huge commitment to health, sport and physical activity across Cheshire East.
The Awards will take place at Crewe Hall on Friday 7th October, hosted by the fantastic Baroness Tanni Grey-Thompson and the keynote speech will be delivered by the inspirational Michael 'Eddie' Edwards (also known as Eddie The Eagle).
Andrew Kolker, Chairman at Everybody Health and Leisure shares:
"The nominations from our local sporting, activity and health heroes, as well as organisations, showed the exceptional dedication, innovation and true community spirit of our Cheshire East nominees to achieve success and support to inspire others. We couldn't be prouder of all the nominees this year."
Sports Personality of the Year – Sponsored by Applewood Independent
Poppy Maskill – Swimming
Laura gray – Tri-athlete
Josie Knight – Cycling
Young Sports Achiever – Sponsored by Fitasylum
Isabella Serventi – Nantwich Lifesaving Club
Connor O'Riordan – Football
Safi Kandeh – Netball
Disabled Sports Achiever – Sponsored by Cornerstone
Rachael Partington – Para swimmer
Lily Maskill – Gymnastics
Coach of the Year – Sponsored by Alderley Park
Chris Ogden – England Squash
Philip Balcombe – Alsager Swimming Club
Paul McIntyre – Nantwich Triathlon Club
Pauline Busby – Wilmslow Scorpions
Customer Hero – Sponsored by Xn Leisure
Terry Robson
Bob Hope
Alyson Walker
Gillian Pullen
Health and Wellbeing – Sponsored by Aceso Homecare
Zen Occupational Health Ltd
Crewe Central Table Tennis club
The Crewe Community Hub
Motherwell Cheshire CIO – Debb Sharred
Club of the Year – Sponsored by Les Mills
Nantwich Lifesaving Club
Paul McIntyre Nantwich Triathlon Club
Alsager Swimming Club
Bosley Tug of War Club
Volunteer of the Year – Sponsored by Bates Wells
Liz Clark – Volunteer at Sandbach United FC
Greg Stuart – Football
Ray Sheppard – Walking Football
Mia Teburi – Sports Literacy Group
The evening will recognise a range of inspirational stories from individuals who have demonstrated amazing achievements in sport, activity or health and wellbeing as well as announcing this year's Lifetime Achievement award sponsored by Hibberts Solicitors and The Chairman's award sponsored by Technogym.
For more information about the Everybody Awards go to https://everybody.org.uk/about/everybody-awards-2022/
Ends.
Notes to Editor
Everybody Health and Leisure is a registered charity which aims to provide 'leisure for life' by improving the health and wellbeing of local communities. The charity operates 16 leisure facilities including 9 swimming pools and 7 Taste for Life cafes across the Cheshire East region, and delivers a range of targeted health, sports and disability and inclusion programmes. For more information please visit: www.everybody.org.uk or follow on Twitter @ebleisure.
Media Contact

Name: Matt Shannon
Email: [email protected]
Phone: 07816 606758