Media Release
Everybody Health & Leisure commits to Crewe with full gym refurbishment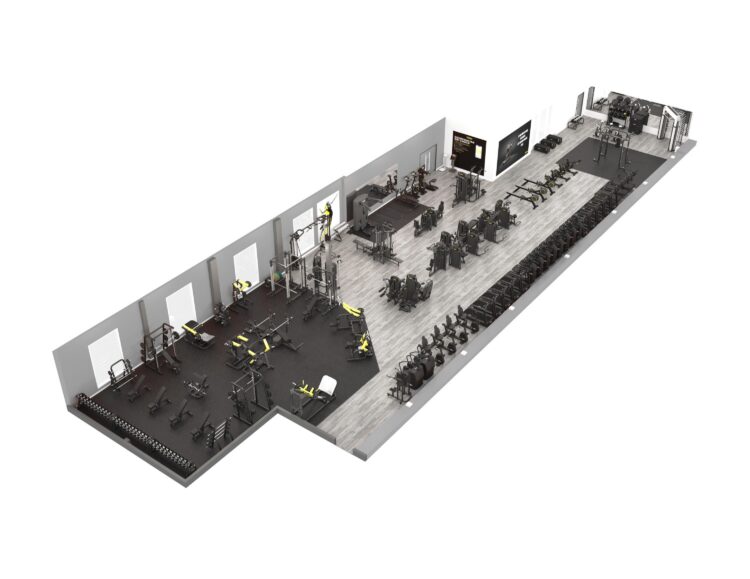 (Visualisation of the new fitness suite at Crewe Lifestyle Centre)
Everybody Health and Leisure unveil a full fitness suite refurbishment to Crewe Lifestyle Centre, which will be key to supporting efforts tackling the health inequalities of Crewe.
Everybody is committed to improving opportunities for Crewe residents to access state of the art health and fitness equipment where there is a known health deprivation. Targeting those communities most in need of improved services to help and support residents in their efforts to become more active in their everyday lives and achieve healthier lifestyles.
The fitness suite investment comes just six years since Crewe Lifestyle Centre opened its doors to the community. Everybody's dedication to providing facilities that are fit for the future, which is one of their 8 Community Commitments for 2022/23 including, "Realise the investment of over £2m to improve facilities at Crewe Lifestyle Centre and Cumberland Arena".
Dominic Crisp, Head of Operations at Everybody Health & Leisure, commented:
"With Crewe being a priority area for us to help local people to improve their health, this investment into Crewe Lifestyle Centre is timely & will provide opportunities for the community to access state of the art equipment in an inclusive environment. We can't wait to unveil the new fitness suite and welcome all people from the local communities."
Visit here to find out more about Everybody Health and Leisure's investment into the Crewe Lifestyle Centre – https://everybody.org.uk/2022/10/14/crewe-investment-into-crewe-lifestyle-centre/
Ends.
Notes to Editor
Everybody Health and Leisure are a registered charity which aims to provide 'leisure for life' by improving the health and wellbeing of local communities. The charity operates 16 leisure facilities including 9 swimming pools and 7 Taste for Life cafes across the Cheshire East region, and delivers a range of targeted health, sports and disability and inclusion programmes. For more information please visit: www.everybody.org.uk or follow on Twitter @ebleisure.
Media Contact

Name: Matt Shannon
Email: [email protected]
Phone: 07816 606758