Media Release
Health and Leisure charity announce exciting partnership with This Girl Can Classes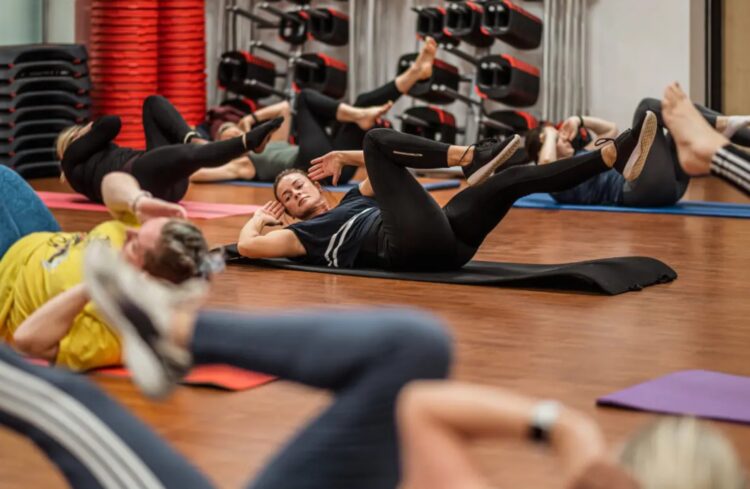 (Everybody Health and Leisure Group Fitness class)
Everybody Health and Leisure have partnered with EMD UK, the national governing body for group exercise, to launch This Girl Can Classes in January 2023. This Girl Can Classes are a new exercise experience that will enable Everybody to provide a safe and sensitive space for those who are nervous or prevented from embarking on a more active and inclusive lifestyle.
This Girl Can Classes aim to create a fun, welcoming, non-competitive enviroment which provides reassurance and support when welcoming participants, at any fitness level. The classes will help improve participant confidence and act as a steppingstone to other group exercise classes.
Everybody Instructors have gone through detailed training including, class content, online learning and practical assessments which will support participants in their health and fitness journey.
Everybody have always been dedicated to extending the reach of their services and this is another step forward in that positive journey.
Shelly Meyern, Head of Operations and Projects, at EMD UK shares:
"EMD UK are delighted to be working with Everybody Health and Leisure on the launch of This Girl Can Classes in Cheshire. We created these classes with This Girl Can to bring the joy of exercise to women who previously might have felt that fitness and sport was something they had to do, or who have been too intimidated or worried about their fitness to get involved in the past. We like to tell women at This Girl Can Classes that 'getting it wrong is totally alright.' Local partners, like Everybody are so important to This Girl Can Classes as they can reach their local communities and help women up and down the country be more active."
Victoria Barker, Fitness Manager, at Everybody Health & Leisure commented:
"Delivering the This Girl Can training with EMD UK and Active UK is an important milestone for Everybody Health and Leisure in our continued effort to provide our invaluable health and fitness services to those who need it most but are confronted by barriers to access. We look forward to not only developing our incredible team of instructors' skills with this programme, but also increasing the reach of our services alongside our partners.
As an organisation we are acutely aware of the numerous issues confronting Cheshire East residents and this campaign will further enable us to support those struggling to become active, further eliminating barriers to fearless movement."
For updates on the launch of This Girl Can Classes at Everybody Health and Leisure, follow their Facebook page or visit their website here – www.everybody.org.uk
Ends.
Notes to Editor
Everybody Health and Leisure is a registered charity which aims to provide 'leisure for life' by improving the health and wellbeing of local communities. The charity operates 16 leisure facilities including 9 swimming pools and 7 Taste for Life cafes across the Cheshire East region, and delivers a range of targeted health, sports and disability and inclusion programmes. For more information please visit: www.everybody.org.uk or follow on Twitter @ebleisure.
Media Contact

Name: Matt Shannon
Email: [email protected]
Phone: 07816 606758