Leisure Charity present Junior Awards to Mid Cheshire finalists and winners
Everybody Health and Leisure are delighted to announce the finalists and winners for the 2022 Junior Awards. Everybody went out to present awards in their schools and clubs and recognised children aged 5-11 for their inspirational efforts and contributions to local sporting and activity success.
The finalist and winners from the Mid Cheshire area are:
Junior Achiever of the Year:
Winner: Elliot Coates, 8 years old from Sandbach
Elliot has Cerebral Palsy and is part of the Cheshire Cerebral Palsy football centre based at Sandbach United Football Club. Elliot is a very motivated young man who plays football at the Cheshire centre of Cerebral Palsy United. Just prior to him having an operation, he set himself a challenge to complete the Mow Cop Killer mile.
He trained for weeks to climb the killer mile on just his frame without the support of anyone. He fundraised £708 to go towards the Cerebral Palsy united football club foundation, which will be used to get new equipment and kit for him and his fellow teammates.
Sports Personality of the Year (9-11 years old):
Winner: Esme Roberts, 11 years old from Holmes Chapel
Esme's love of Brazilian Jiu Jitsu (BJJ) started when her Mum was looking for a ladies boxing class. The class she found was held at Warriors Martial Arts in Congleton and during the women's class, they held a children's BJJ class at the same time.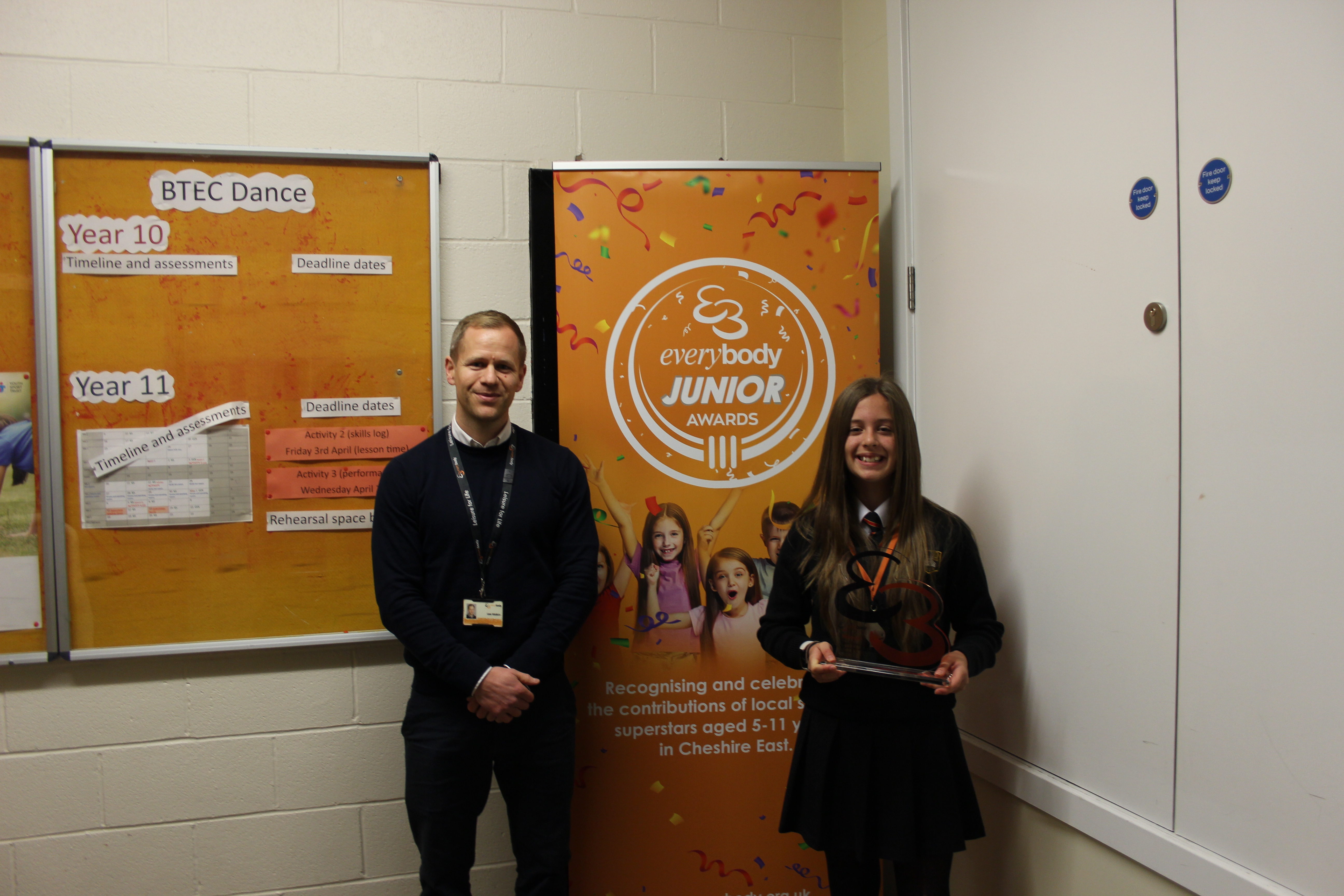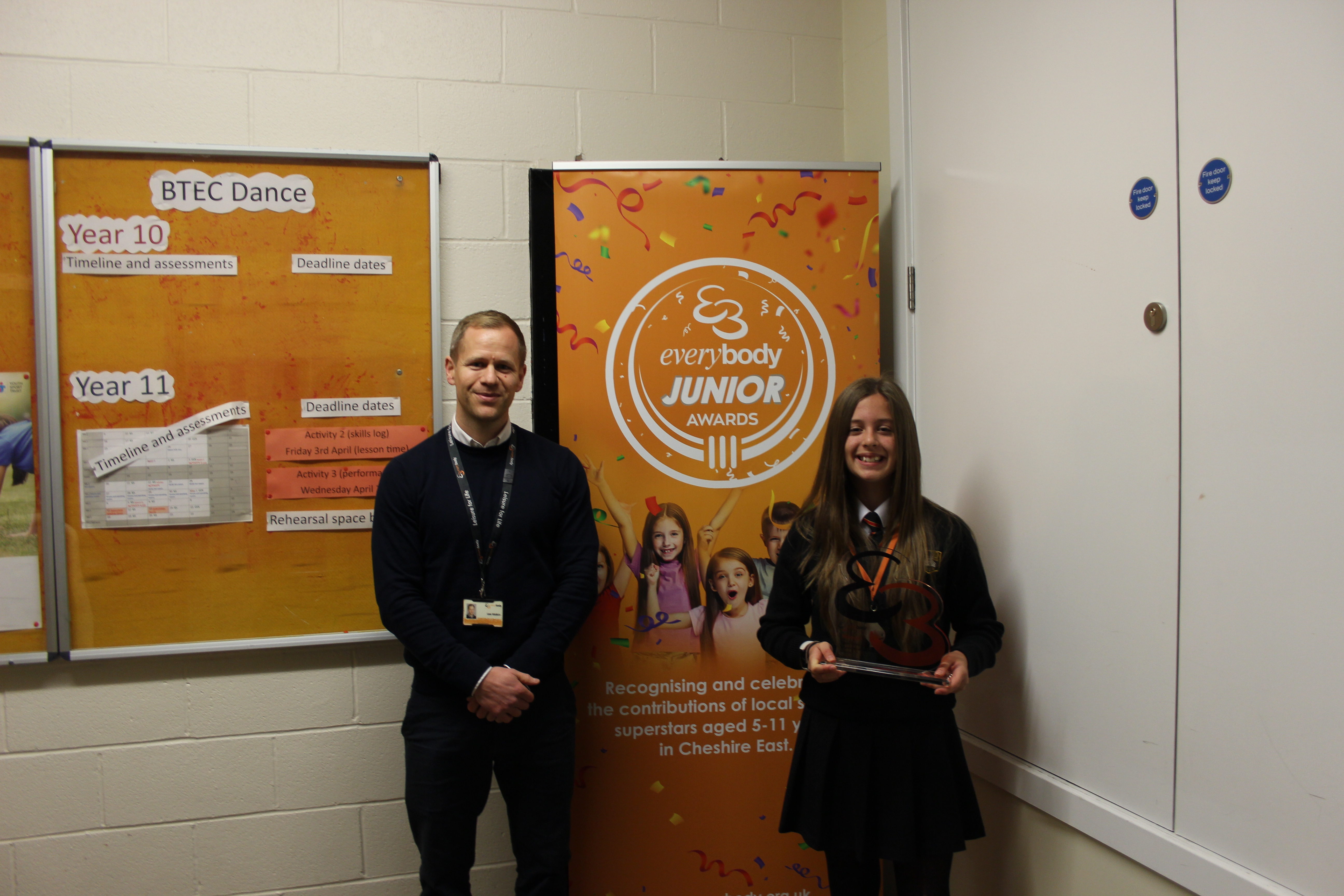 Esme displays all the qualities that BJJ encompasses – strength, power, flexibility, pressure, sensitivity, balance, coordination, and endurance and a commitment to the training process. Esme has an amazing competition record over the past 3 years and is currently National and World Champion, having won many events over the summer.
Everybody Swim Rising Star:
Finalist:
Grace Hough – Grace swims in Stage 5 and had a fear of swimming in deep water and found the transition into the deep end class very difficult. Grace has totally conquered her fears of the deep water and is developing into a great swimmer
Winner: Fergus Kellett, 5 years old from Knutsford
Fergus passed the Stage 3 Learn to Swim Award on the 6 June 2022 and now is working towards achieving the Stage 4 Learn to Swim Award. Fergus swims in the Everybody Swim Scheme at Knutsford Leisure Centre.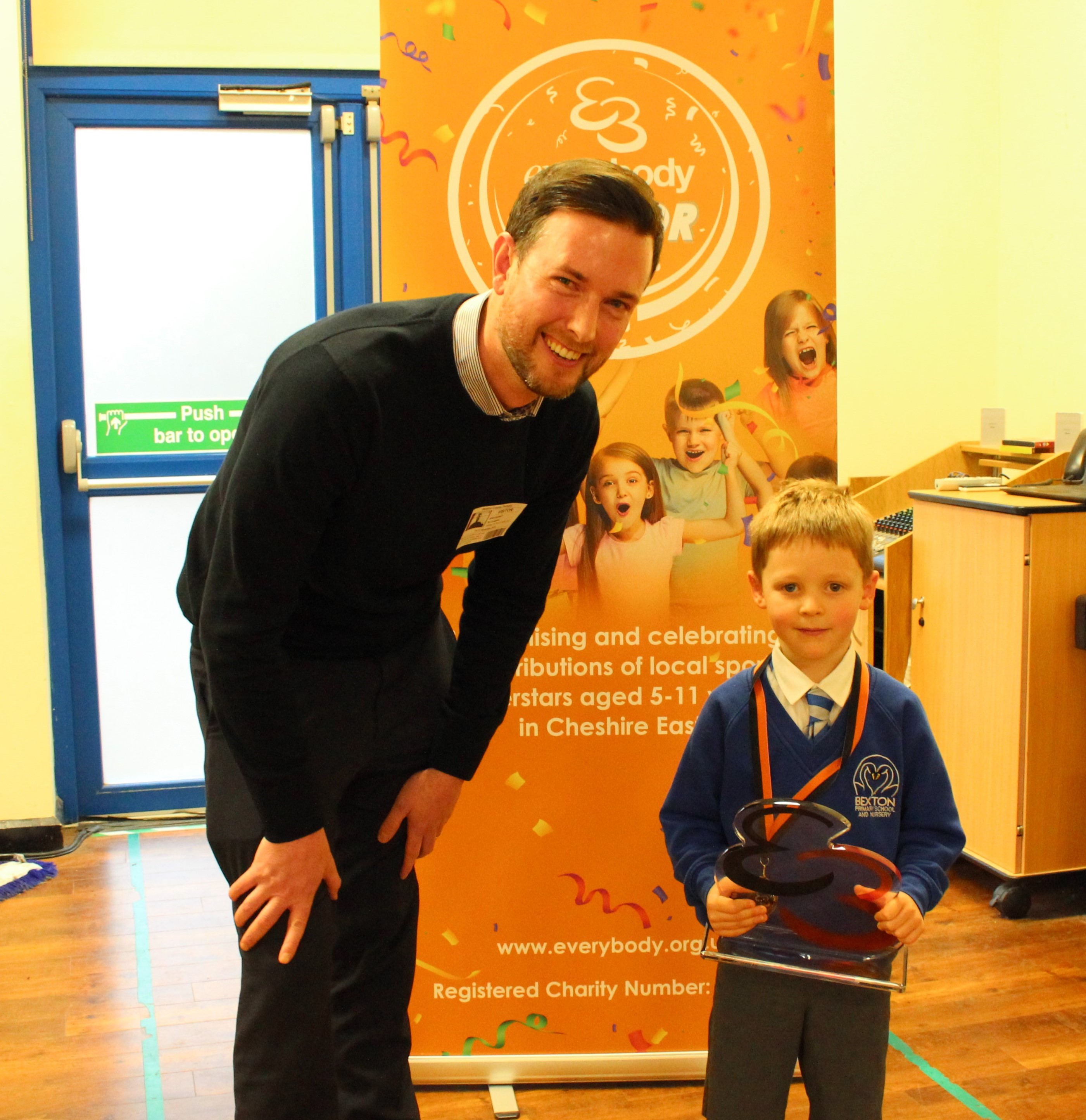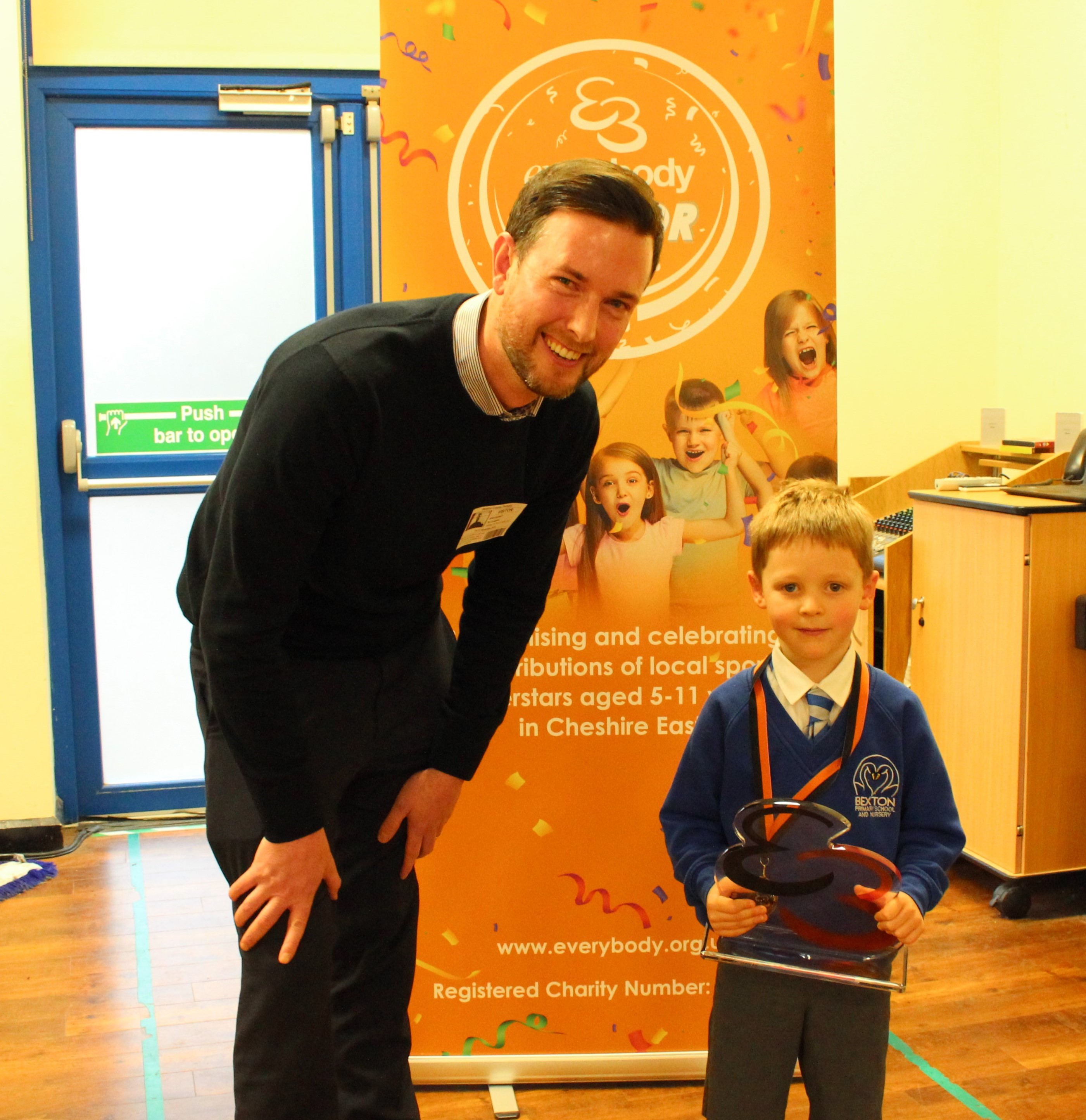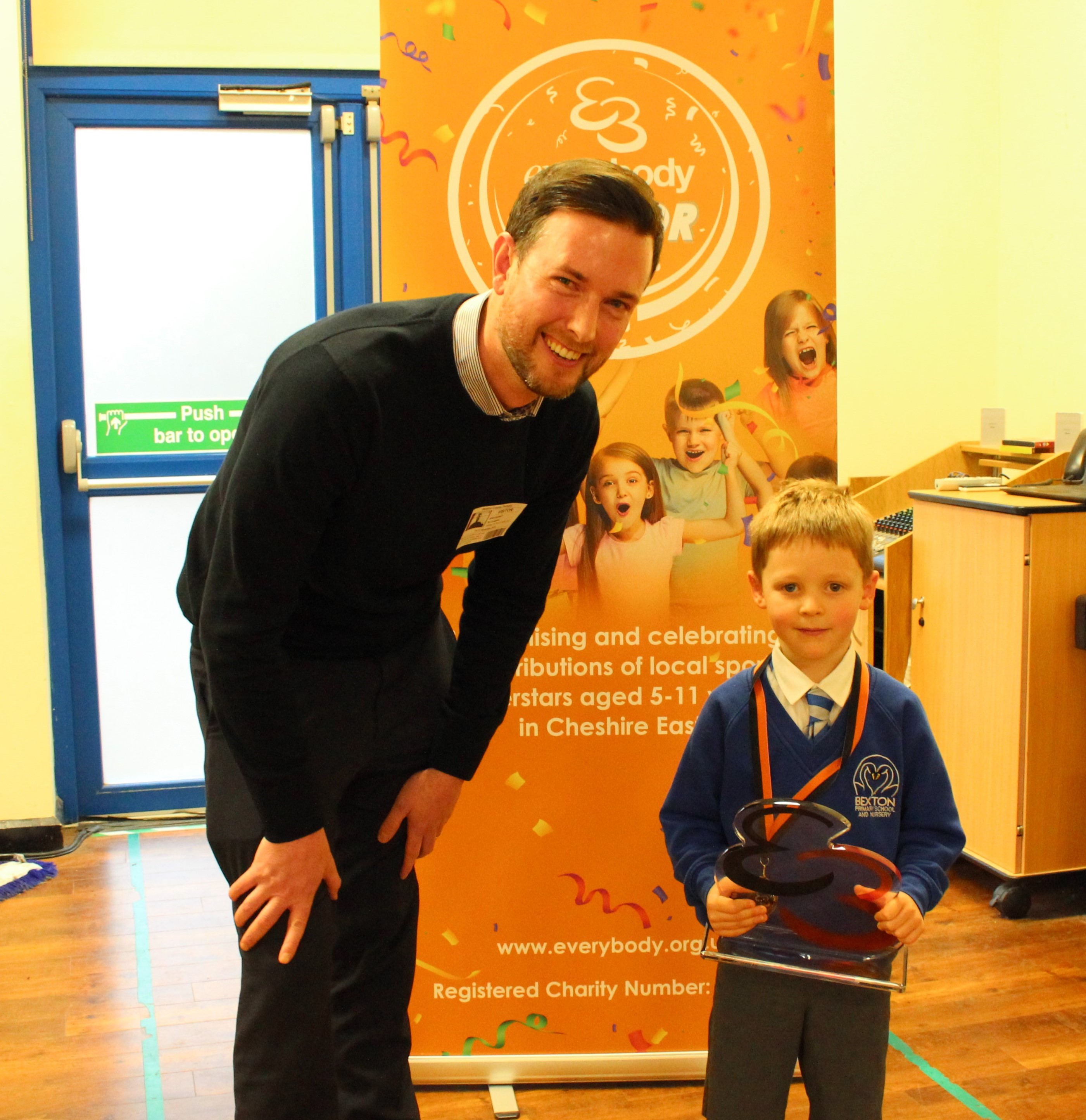 His attitude towards learning is excellent he listens carefully to instructions and performs the Swimming outcomes to the best of his ability. He is a naturally good swimmer on both his front and back and the progress that he has made since starting lessons is phenomenal.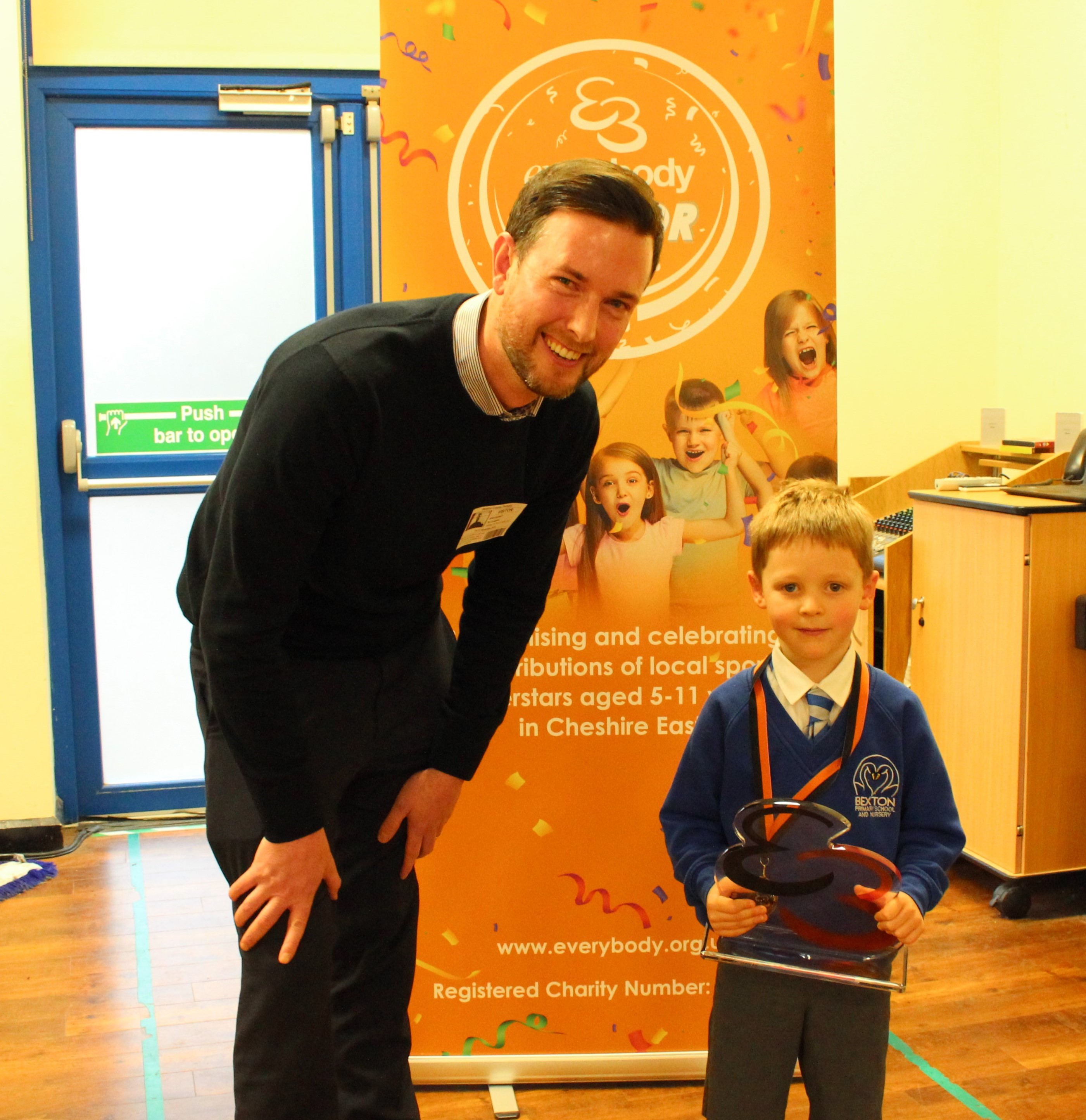 Kerry Shea, Director of Health & Communities at Everybody Health and Leisure shares,
"Presenting the Junior Awards get better every year and it's amazing to see how many talented children we have across Cheshire East. Going out to the children's clubs and schools was great, with the finalists and winners being recognised for their amazing efforts in sport and activity."
Read more about Everybody's winners and finalists across Cheshire East on their website here www.everybody.org.uk/news/
Ends.
Notes to Editor
Everybody Health and Leisure is a registered charity which aims to provide 'leisure for life' by improving the health and wellbeing of local communities. The charity operates 16 leisure facilities including 9 swimming pools and 7 Taste for Life cafes across the Cheshire East region, and delivers a range of targeted health, sports and disability and inclusion programmes. For more information please visit: www.everybody.org.uk or follow on Twitter @ebleisure.
Media Contact
Name: Matt Shannon
Email: [email protected]
Phone: 07816 606758