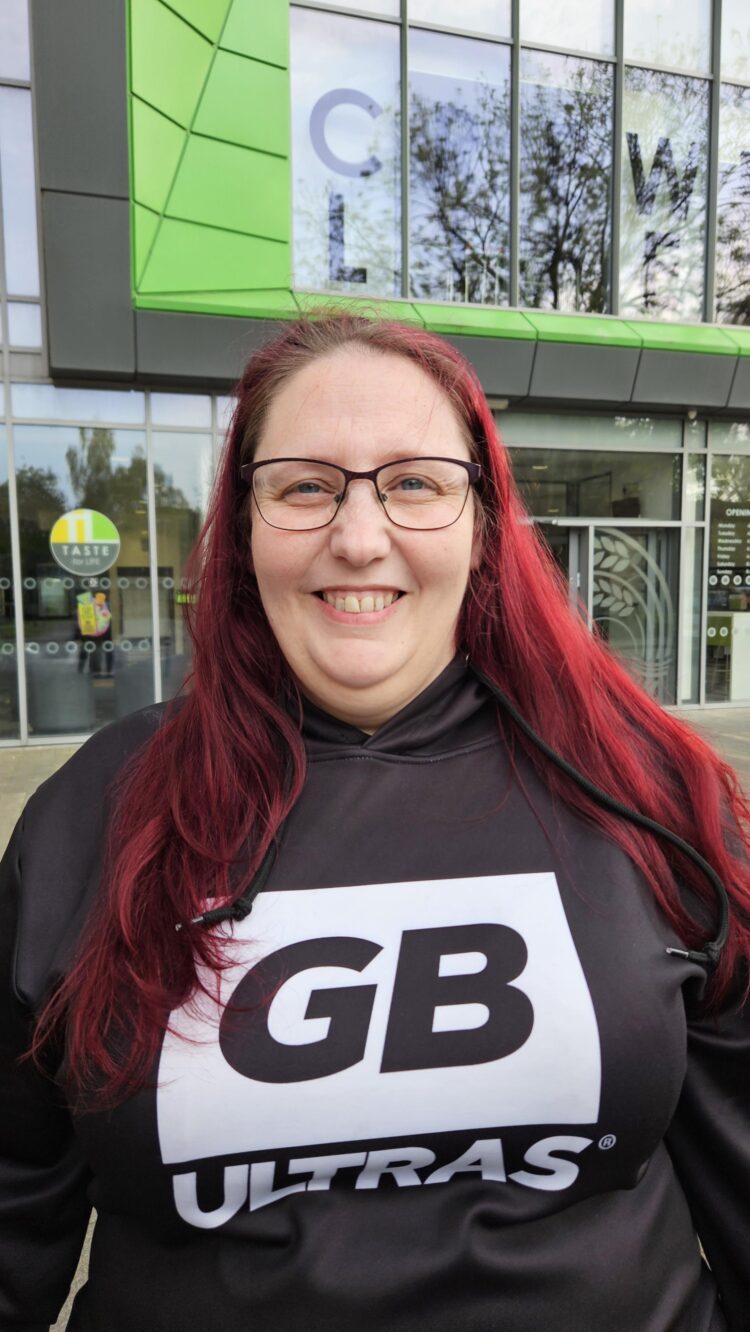 Our amazing member of staff Becky has signed herself up to the 2024 GB Ultras, Manchester to Liverpool Ultra 50, to improve her health whilst raising money for the Everybody Foundation.
The 50-mile race from Manchester to Liverpool is an incredible goal to sign up to, Becky has never run that far before, with the most she has done is being 10 ½ miles.
Becky shares with us why she is training for Manchester to Liverpool:
"I am not the fittest, I've definitely got a lot of weight I need to lose and as much as the running will help with the weight loss, it isn't the main factor, I just need to improve my health.
I have got now, just under a year to get to the level I need to be. I know it will be slow and steady, not looking to break any records, but it will be a record for me, because I have never done that far.
At the moment, the most I have done is 10 ½ miles. I know it is going to be long and I know it's going to be hard, but I will get there."
After volunteering at this year's event, Becky found herself signing up to next year's "I needed a goal…..Why not a 50-mile goal." As well as this, Becky will be raising money for our Everybody Foundation, supporting young people with small grants to continue in sport.
"With the cost of living at the moment and the crisis that we are in, times are just hard for everybody. We are looking at working with local clubs that know a young person that the family could be struggling.
I know we have helped young people to buy equipment that needed replacing, to help them be better at what they are doing. I know it is really difficult for people to ask for help and pride really does make it difficult, but that's what we are there for and that is what we want to do, and it is really nice we can do that for our young people."
"I have never been the fittest and I was never really into sport as a young person but I do see the real benefit of it, if we can support in any way that would be really good."
Training started on the 10th April for Becky, she has her running plan and recently set up her programme with Personal Trainer, Holly at Everybody Health and Leisure, focusing on her strength, posture and legs and will have regular reviews to see if anything needs changing.
Becky has been using various Everybody Leisure Centres, including the running track at the Cumberland Area and is planning to do a workout at each of our centres throughout her journey. Ranging from using the gym, running tracks and the spa facilities at Holmes Chapel Community Centre for a treat! Which I am sure you will all agree, she very much deserves!
Becky has received so much support from her colleagues and family members, with a copy of her plan in the office, staff are keen to ask what she has been up to and what she has done. As well as family members going out with her regularly to support her on those walks and runs.
We are here to support Becky throughout and after hearing her inspiring journey, we are sure you will join us in cheering her on! We will be sharing monthly updates on how her training is going, here to celebrate with her, as well as being there through those tougher times where you just don't feel up to training. We have all been there and our amazing community of Everybody Members can maybe relate.
You can follow Becky's journey by following our social media pages and visiting the news section of our website for monthly updates! Don't forget to leave her lots of supportive messages in the comments.
If you would like support to train for an event or goal you have in mind, why not have a chat with our friendly Personal Trainers across Cheshire East who are always on hand to help.
If you would like to donate to the Everybody Foundation, you can visit Becky's JustGiving page here