Media Release 
Everybody Health & Leisure commits to the Wilmslow community by opening its doors to brand new gym
Everybody Health and Leisure unveil brand new fitness suite at Wilmslow Leisure Centre and are committing to the local Wilmslow communities which will be key in supporting the current health and fitness demand.
Wilmslow residents will have access to industry leading health and fitness equipment, to support residents in their efforts to become more active in their everyday lives and achieve healthier lifestyles. The brand new fitness suite includes 90 stations, with areas such as cardio, resistance, free-weights, functional area including TRAIN and a new stretching area.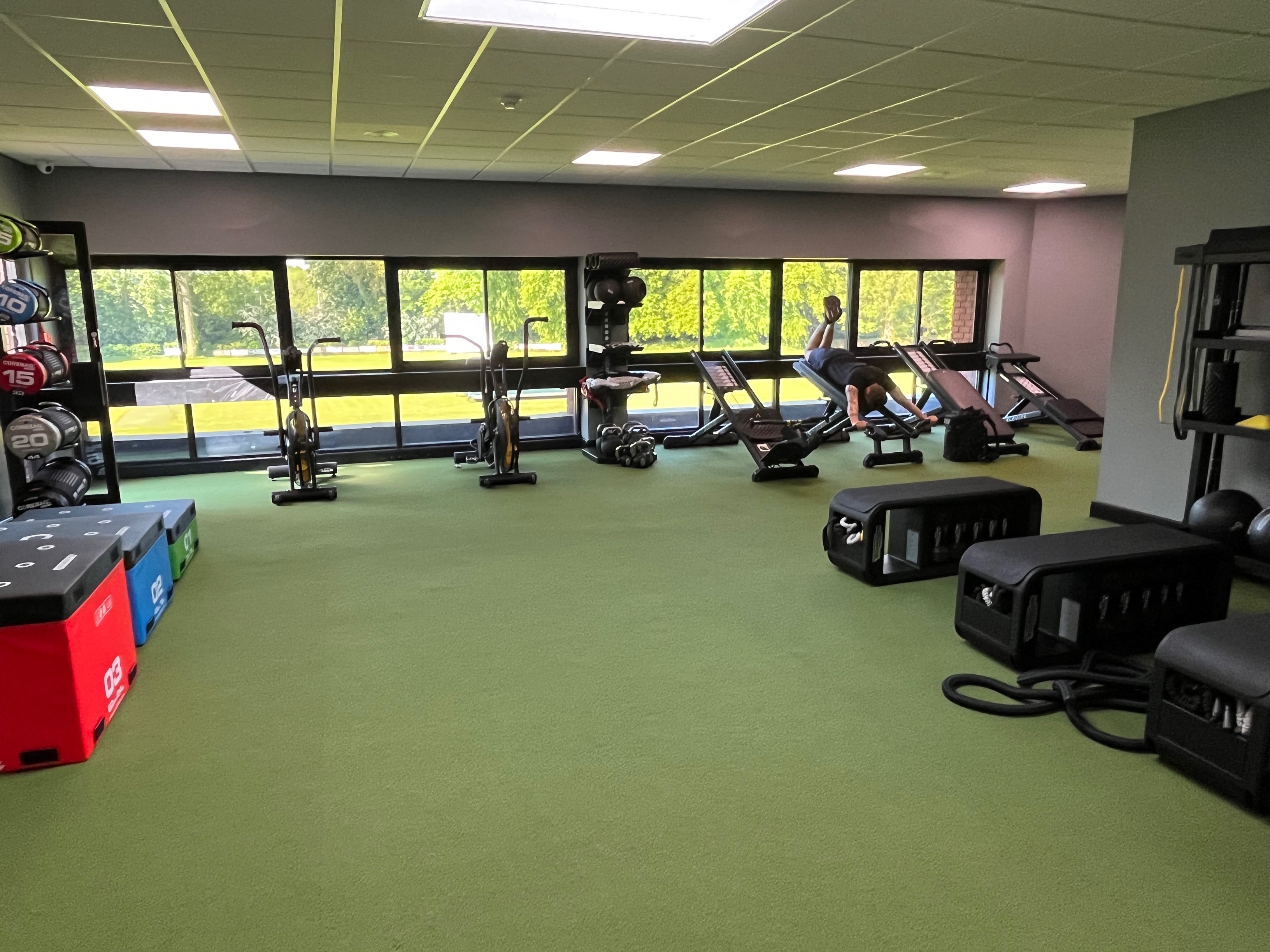 Everybody have had some great feedback so far including Jack who lives in Wilmslow and has a membership at Wilmslow Leisure Centre, who commented:
"I love the new spacious feel of the gym, the new equipment is amazing and it will give me a lot more variety when working out at Wilmslow leisure centre."
Barry, a local Wilmslow resident who visits the gym three times a week and frequently uses the fitness suite to keep fit and socialise, shared:
"The gym's a lot brighter than before, I'm trying to work out where to start. The equipment looks great, I can't wait to get started."
Kris Sankey, Head of Business Development at Everybody Health & Leisure, commented:
"This investment is timely for the Wilmslow community and will provide opportunities to access state of the art equipment in an inclusive environment despite the challenging economy and continued cost pressures. This refurbishment has completely modernised our fitness offer providing wider opportunities to improve health and well-being for all ages and abilities. What we're saying to our local communities is we're here for you and will continue to be for many years to come."
Visit here to find out more about Everybody Health and Leisure's investment into the Wilmslow Leisure Centre – https://everybody.org.uk/investing-in-wilmslow-leisure-centre/
Ends.
Notes to Editor
Everybody Health and Leisure are a registered charity which aims to provide 'leisure for life' by improving the health and wellbeing of local communities. The charity operates 16 leisure facilities including 9 swimming pools and 7 Taste for Life cafes across the Cheshire East region, and delivers a range of targeted health, sports and disability and inclusion programmes. For more information please visit: www.everybody.org.uk or follow on Twitter @ebleisure.
Media Contact

Name: Matt Shannon
Email: [email protected]
Phone: 07816 606758