The Wilmslow community are now benefiting from a substantial health and fitness investment
On Monday 22nd May, Everybody Health and Leisure opened the doors to the brand new extended gym and new-look facility at Wilmslow Leisure Centre.
So, what can members expect to see in the new fitness suite?
Bigger, brighter and better than any other gym in town!
The gym has undergone a complete refurbishment, including industry leading Technogym equipment, new gym additions and a full re-decoration throughout.
The brand new fitness suite includes 90 stations, areas such as cardio, resistance, free-weights, functional area and a new stretching area, all working towards an improved health and fitness experience for the Wilmslow community.
Here are just some of the highlights you can find on your visit:
Technogym Skillrun – this unique machine pushes you to the next level with your running training, offering gait analysis, parachute mode and the opportunity to mix your running training with functional workouts.
Functional Training Rig – OMNIA, from Technogym, is a super versatile functional training rig and lives up to its Latin origin of the word meaning 'all'. Omnia sessions can be suitable for all abilities, ages and fitness goals.
Netflix and Train – if you are looking to improve your health and fitness but want to catch up on your favourite Netflix series at the same time, then you can! Each cardio machine offers the best entertainment screens around with the unique Technogym Live! They also include online sessions with your own online personal trainer, routines with step by step video guidance and train anywhere in the world with outdoor landscapes.
The gym is open between 6:00am – 10:00pm on weekdays and 7:00am – 6:00pm on weekends. You can see what the first customers to use the new gym thought with some great feedback so far including Jack who lives in Wilmslow and has a membership at Wilmslow Leisure Centre, who commented:
"I love the new spacious feel of the gym, the new equipment is amazing and it will give me a lot more variety when working out at Wilmslow leisure centre."
Barry, a local Wilmslow resident who visits the gym three times a week and frequently uses the fitness suite to keep fit and socialise, shared:
"The gym's a lot brighter than before, I'm trying to work out where to start. The equipment looks great, I can't wait to get started."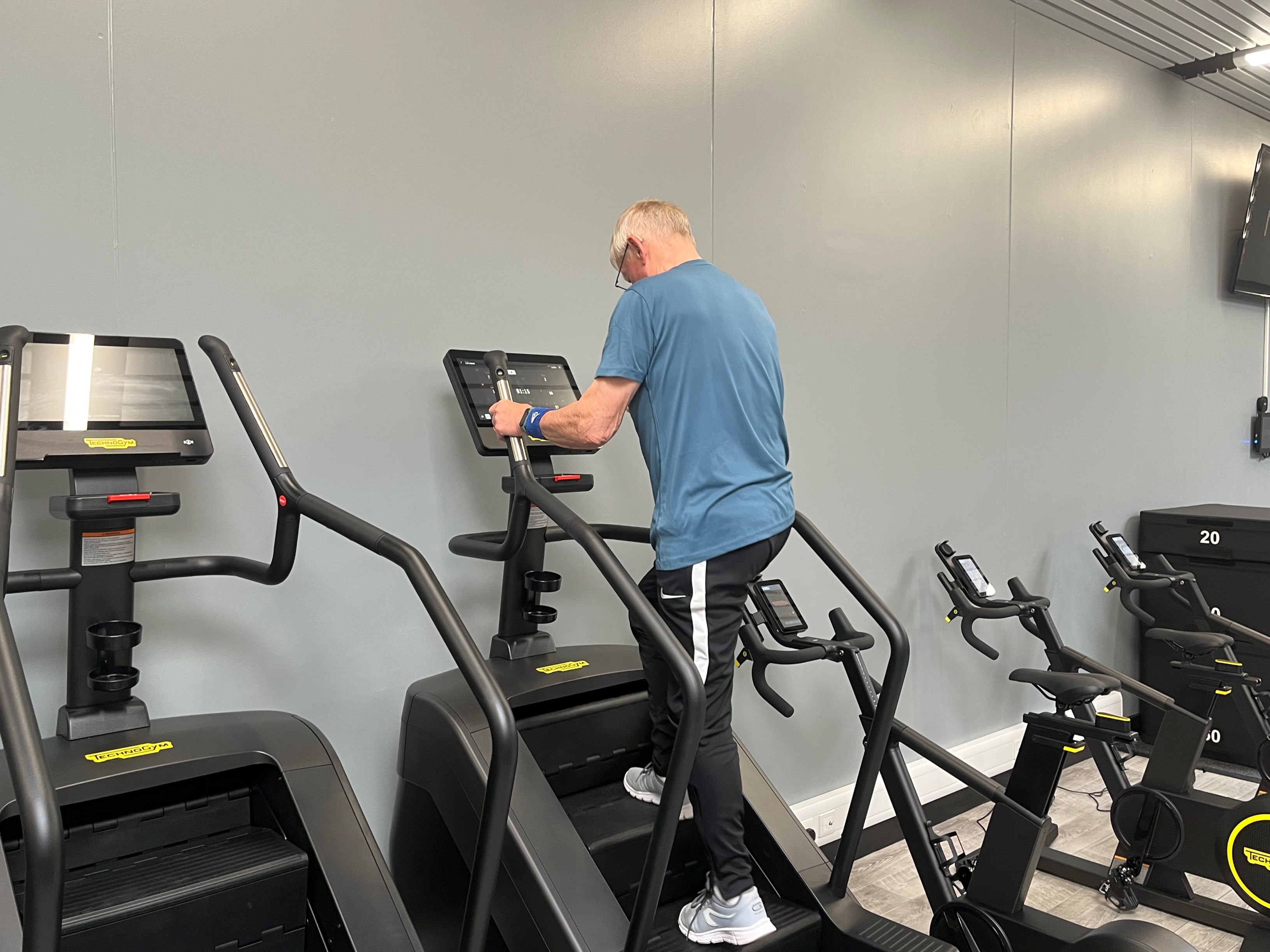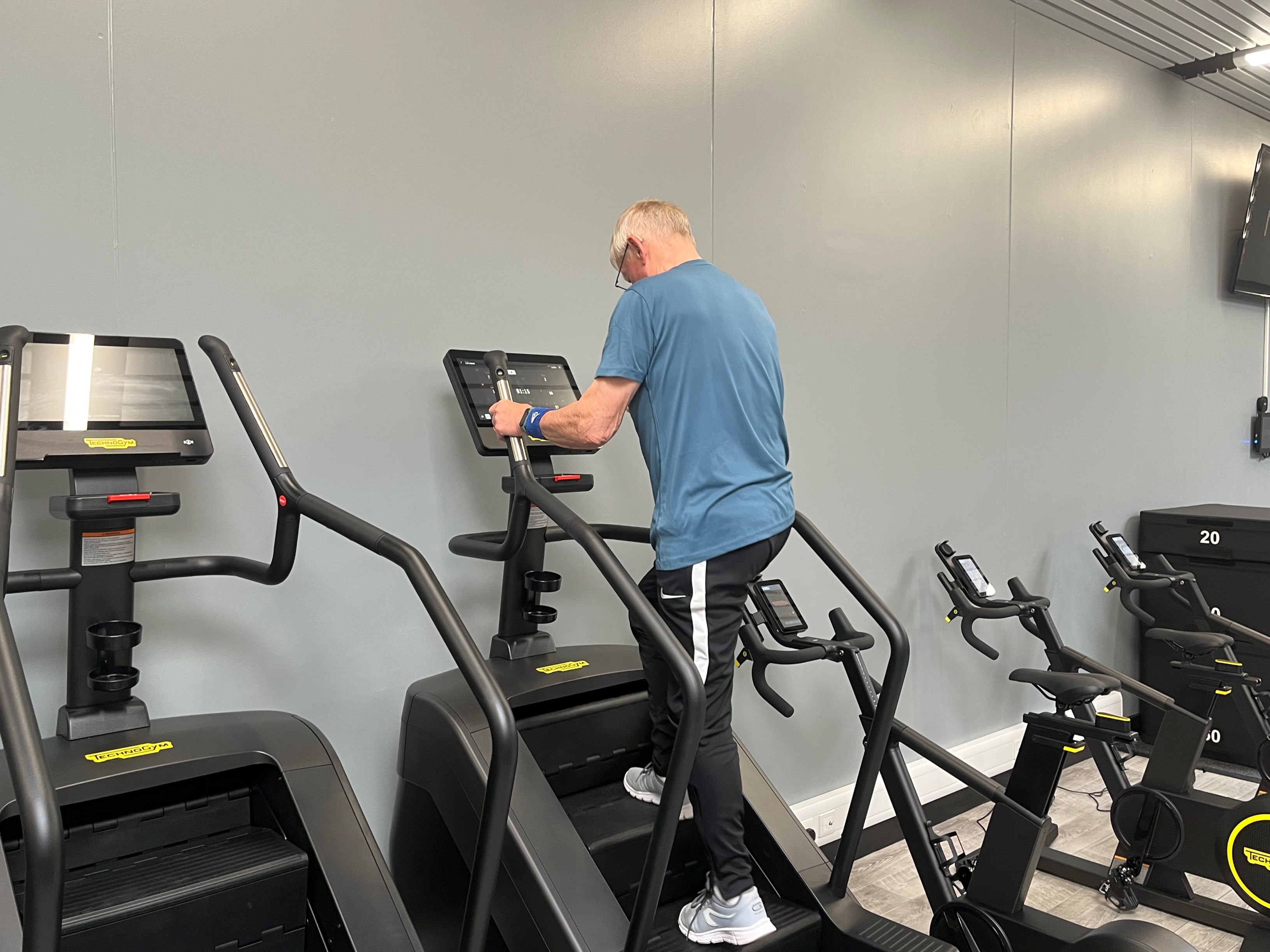 Kris Sankey, Head of Business Development at Everybody Health & Leisure, commented:
"With this investment into the community at Wilmslow Leisure Centre, we are excited that the time has come to unveil the brand new gym facility. This has made the fitness offer at Wilmslow Leisure Centre 'fit for the future' and has ensured health and leisure opportunities are available for all ages and abilities. We are looking forward to hearing the feedback from our members in the coming weeks."
To find out more, visit here and join the brand-new Wilmslow Leisure Centre gym today – 
---
Leisure For Life