Media Release
Leisure providers body analysis equipment improves members overall health and fitness
Everybody Health and Leisure positively impact members health and fitness, through utilising Tanita body analysis equipment in a personal training programme. Blandine Cotte, 48 years young from Kidsgrove, has benefitted from Everybody's Personal Training programme, at Nantwich Leisure Centre and Crewe Lifestyle Centre. Blandine used to only attend group fitness classes and wouldn't have the confidence to use the gym by herself.
Blandine, a now regular Everybody fitness member commented:
"I would recommend trying an Everybody Personal Training programme, it isn't an easy ride however you start to see the results after you dedicate the hard work. My personal training experience has been great and I learnt a great deal about my body composition measurements and different exercises, which I now utilise in my weekly routines."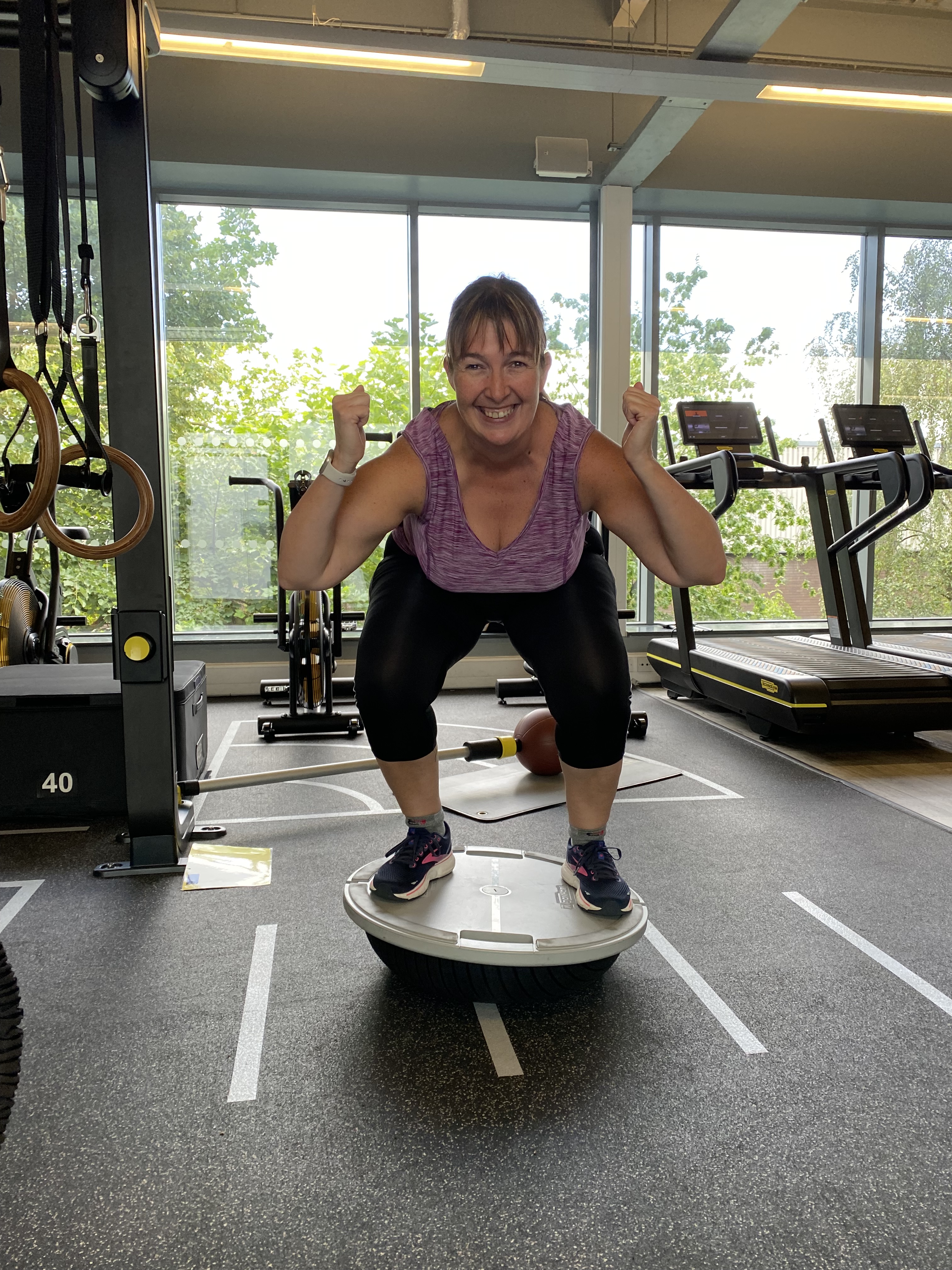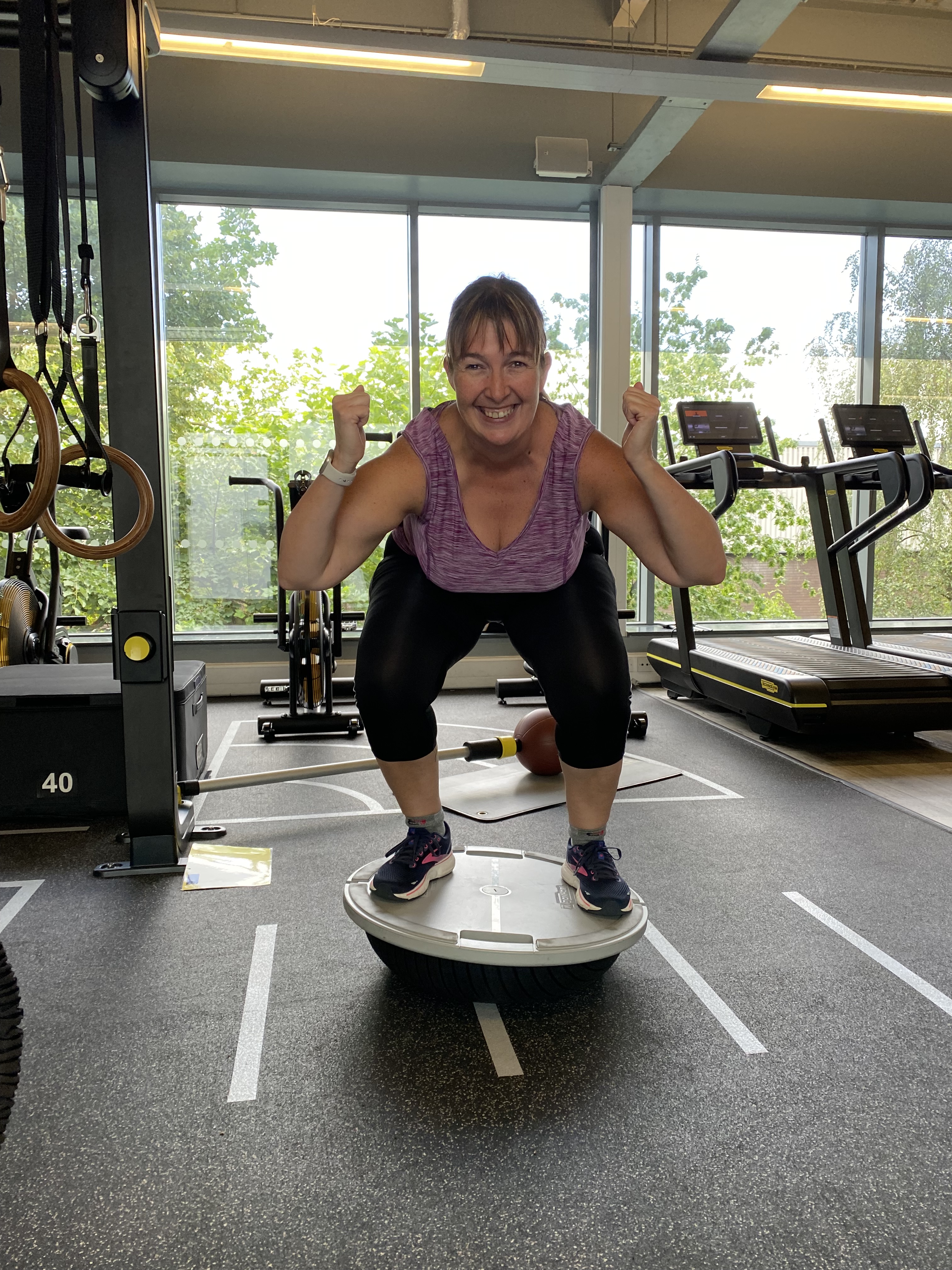 Blandine continued:
"I use the tailored fitness programme from my personal trainer and feel more confident using the different machine's such as the Leg Extension and BOSU Ball Squats. These have improved my strength, stamina and overall fitness. This knowledge has supported me in my fitness journey and has shown me how to use the body analysis equipment correctly and effectively."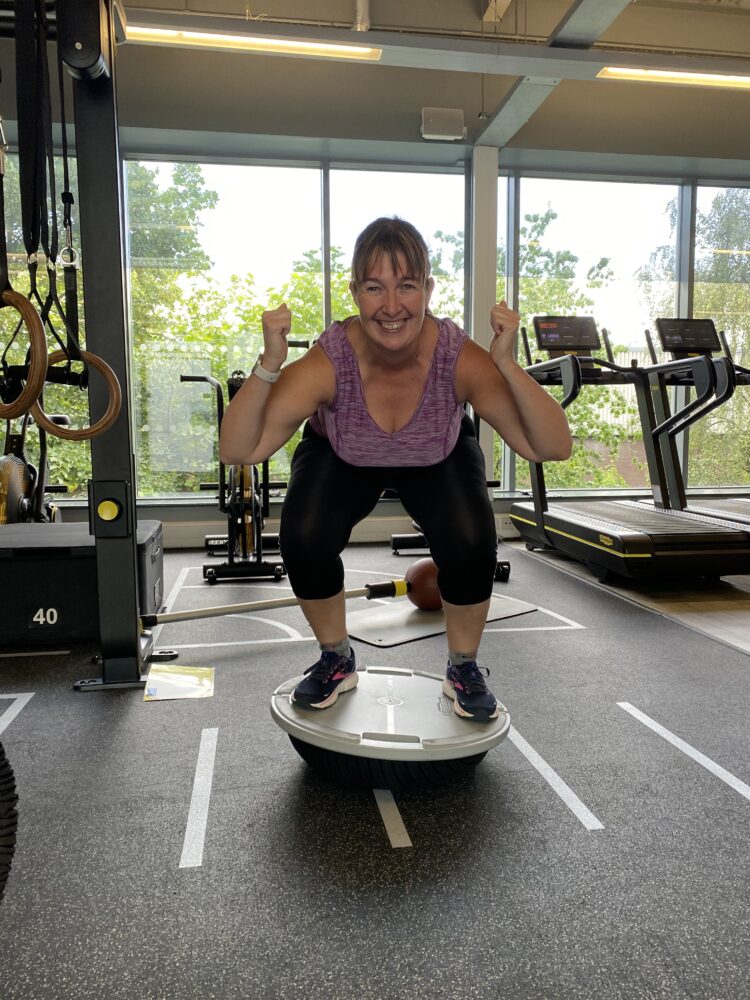 Nikki Prince, Personal Trainer at Nantwich Leisure Centre has been supporting Blandine with her fitness programme and helping her reach her health and fitness goals. She has seen a number of positive results including, losing weight, toning up and improving her general fitness, both mentally and physically.
Nikki Prince shared:
"Blandine and I met every week, once a week, for 8 weeks.  We trained together, we discussed technique, nutrition and all things fitness. She built up her confidence in the gym, with the equipment, with the exercises and with the other gym members. Blandine's confidence sky rocketed, her fitness levels soared and she enjoys coming to the gym. I'm really proud of what she has achieved!"
For more information about Everybody Health and Leisure's personal training programmes please visit www.everybody.org.uk/what-we-offer/get-fit-and-healthy/personal-training/
Ends.
Notes to Editor
Everybody Health and Leisure are a registered charity which aims to provide 'leisure for life' by improving the health and wellbeing of local communities. The charity operates 16 leisure facilities including 9 swimming pools and 7 Taste for Life cafes across the Cheshire East region, and delivers a range of targeted health, sports and disability and inclusion programmes. For more information please visit: www.everybody.org.uk or follow on Twitter @ebleisure.
Media Contact
Name: Matt Shannon
Organisation: Everybody Health and Leisure
Email: [email protected]