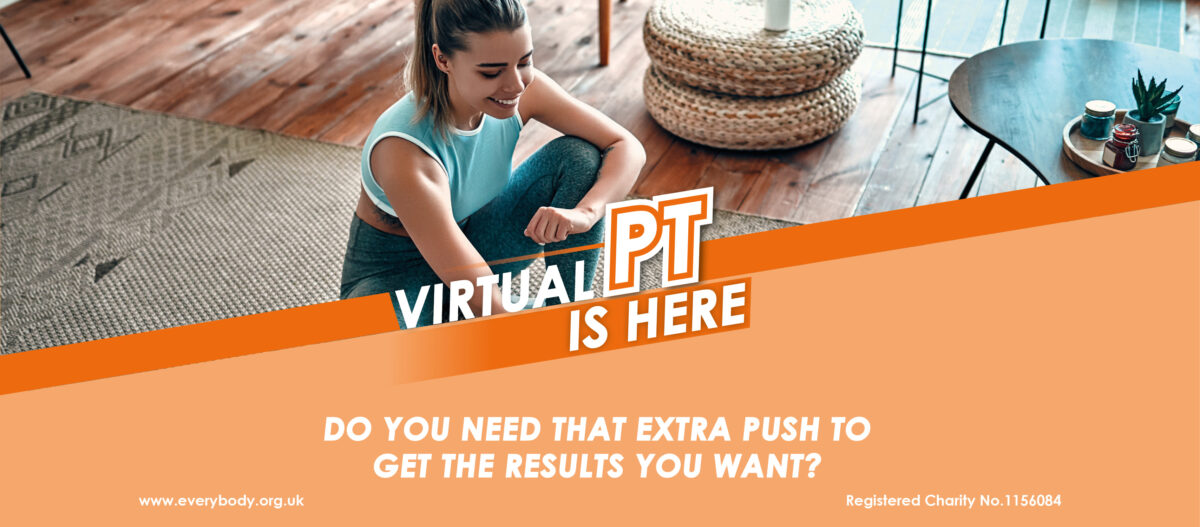 Do you need that extra push to get the results you want?
We know how important your fitness and health goals are and we don't want you to try and achieve them alone! We're launching Virtual Personal Trainer here to help you achieve your fitness goals!
We are now offering a 4 week virtual personal training course led by our qualified instructors. The sessions will involve a mixture of MOVE, LIFT and CARDIO style workouts!
Move
A strong focus on regaining joint mobility and fitness, building towards good general fitness and strength. Particularly suited to those returning to fitness after a period away or those starting a regime following rest or rehabilitation. Sessions will be a mix of low impact cardiovascular challenges and bodyweight strength formats.
Lift 
Lift sessions are strength focused, and will use a variety of equipment from start to finish (equipment can be adapted on the advice of your PT). Using resistance training to build lean muscle, strengthen and shape the body. These are challenging sessions and will help add variety to workouts; advancing or building any strength formats currently undertaken in a workout plan.
Cardio
A strong focus on maintaining a high heart rate throughout the hour. Perfect for improving cardiovascular fitness for those training for events. Some strength will be included to maintain a rounded session approach, and challenges will include interval formats. Low impact will be offered as options but may reduce the cardio impact of this session. When integrated in to a full fitness approach, these sessions will aid fat loss and improve fitness.
Join our Virtual Personal Trainer programme today!
What will my PT course include?
o 1 x Individual & personalised introductory consultation meeting (online) with your chosen PT to agree goals and exercise programme + nutritional guidance.
o 2 x 30 minute group PT sessions per week (8 in total). Sessions will combine all elements of Move, Lift & Cardio and will be adapted to your needs. Session delivered online via zoom with a max. 4 people in attendance.
o 1 x Final group review meeting (online), to discuss outcomes/progress and exit pathway
How much will it cost?
We are providing this course at an introductory rate of £42 for individuals (normal price is £70)* or book all 4 spaces upfront and join in with your family and friends for just £168!  (normal price is £280) (Max. 4 participants per session)
*individuals will be put into a group with your chosen PT with maximum of 4 attendees. Booking fees apply.
FIND OUT MORE, CHOOSE YOUR PT AND BOOK YOUR COURSE HERE: everybody.org.uk/what-we-offer/get-fit-and-healthy/virtual-personal-training