This year has been a challenge for most people, but Everybody @ Alderley Park member Natalie Cureton has taken everything in her stride. She has used the time to transform her health and fitness and has become a core member of the Everybody MemberZone and Everybody Sport and Recreation online platform Everybody @ Home.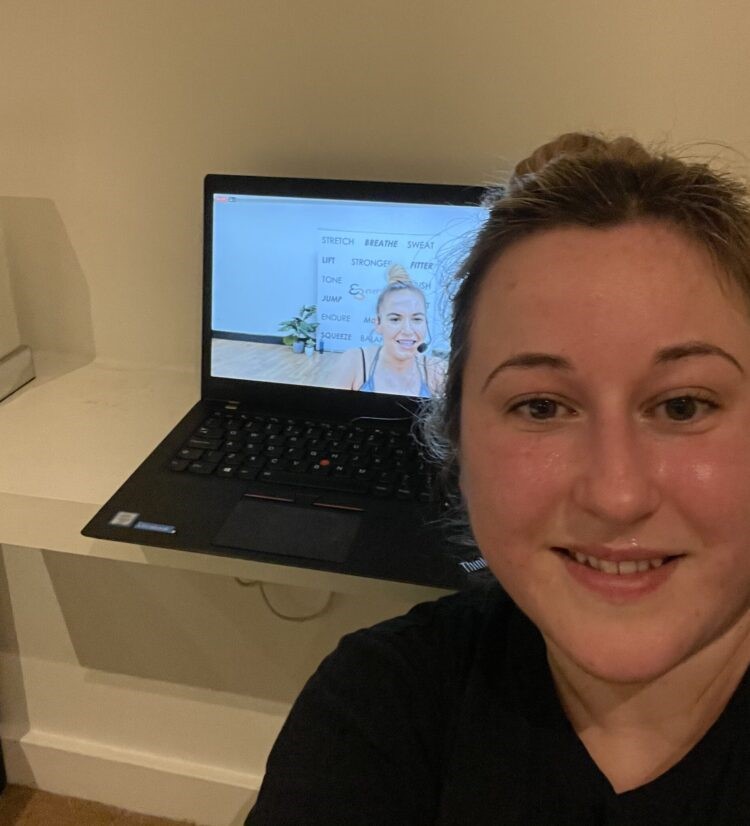 Natalie has been taking part in a range of online classes including HIIT, Les Mills BODYBALANCE, Legs Bums and Tums and more. When asked what being healthy and active means to her, Natalie commented, "It means everything", she stated that having a routine is the key to her keeping fit and healthy and Everybody @ Home has allowed her to do that, she complimented the range of classes and how easy and convenient it was.
Everybody @ Home is host to over 20 live online health and fitness classes per week, as well as access to classes on demand if members can't join in live. Provided by Everybody Sport and Recreation's amazing health and fitness team. This online service is offered to Everybody members as one of many Everybody member benefits. You can find out more information about Everybody @ Home here
Natalie discussed the support provided by Everybody Sport and Recreation and how important it was to her. Although Natalie has utilised and loved Everybody's online offering, she can't wait to get back into the centres and work out with the trainers in person! As a premium member at Everybody @ Alderley Park, Natalie has access to their immersive group cycling studio – Les Mills THE TRIP. Natalie loves it and commented on how amazing it feels to be completely immersed for 45 minutes and feel away from the rest of the world.
Natalie has been able to lose an amazing 1 stone in weight and cannot wait to return to the gym so she can utilise the equipment. Everybody gym's open on the 12th of April, they have a range of procedures in place to ensure their centres are COVID secure, including one way systems, easily accessible sanitisation areas and cleaning stations. Everybody have remained covid-secure since reopening their centres back in July 2020, with a 4.8/5 star rating and lots of positive feedback from their customers.
Natalie is now enjoying fitness again and has been able to make exercise a priority. The teams at Everybody have been working hard to make sure that their members will be comfortable and receive the best fitness experience possible.
Find out all about Everybody's re-opening plans here
Ends.
Notes to Editor
Everybody Sport & Recreation – Everybody is a registered charity and company limited by guarantee. As a Health and Wellbeing Charity, Everybody Sport and Recreation aims to provide 'leisure for life' by changing lives through healthy recreation. The charity operates 16 leisure facilities across the Cheshire East region as well as a range of Health, Leisure Development and Outreach programmes and the new Everybody Academy, providing local training and career opportunities. For more information please visit: www.everybody.org.uk or follow on Twitter @ebleisure.
Media Contact
Name: Lucy Lennon
Tel: 01270 685784
Email: [email protected]