We are so delighted to announce that Walking Football is officially BACK in our Everybody Leisure Centres! We have a range of sessions available at Everybody @ Alderley Park, Alsager Leisure Centre, Barony Sports Park and Middlewich Leisure Centre!
Day: Every Thursday
Time: 4pm – 5pm
Where: Outdoor 3G pitch
Maximum 10 players
Day: Every Wednesday
Time: 5pm – 6pm
Where: Outdoor 3G pitch
Maximum 16 players
Day: Every Monday and Wednesday
Time: 3pm – 4pm
Where: Outdoor 3G pitch
Maximum 16 players
Day: Every Tuesday
Time: 6.00pm – 7.00pm
Where: Outdoor 3G pitch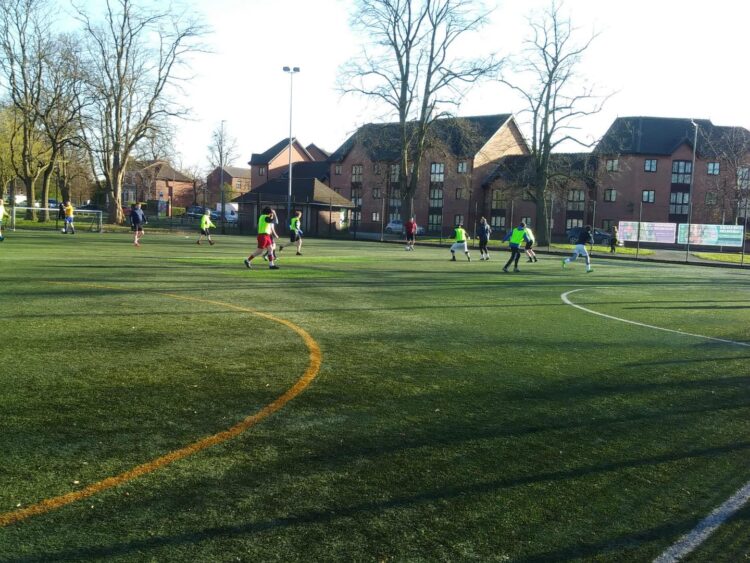 Walking Football is a slower version of the game you know and love. It's suitable for everybody interested in playing football whether you're new to football or returning after not playing for a while.
This is also open to both male and female participants. Overall it's a great way to increase exercise and activity levels in a fun and friendly environment.
One of our members shared, "I am so grateful to have the opportunity to play the game again, you can take it at your own pace, and it doesn't matter about your ability there is a place for everybody."
Find out more about Walking Football here, to secure your place on walking football you must book and pay online in advance. If you have a membership, this is included in your membership. You can book sessions online here.