Wilmslow Leisure Centre is launching a brand new Everybody fitness experience in a dedicated studio this July. Everybody TRAIN offers 3 different HIIT class concepts, Express, Strength and Power!
Everybody TRAIN uses a blend of HIIT workouts, functional training equipment and heart rate monitoring through MyZone. Reap the benefit of using 6 multi-functional machines, 2 boxing stations, power bags, plyo boxes, kettlebells, slamballs, battle ropes and even outdoor sprints. With expert coaching from highly trained and experienced instructors – each class is designed with you in mind.
HIIT (High Intensity Training) is a form of interval training, a cardiovascular exercise strategy alternating short periods of intense anaerobic exercise with less intense recovery periods. The method is not just restricted to cardio and frequently includes weights as well.
TRAIN allows people who are often short on time (early doors commuters, lunch time breaks or parents of young children) to get expert coaching in a small group fitness studio environment and be pushed to their limits to achieve results.
The unique multi-functional auxiliary machines also provide a safe controlled workout, reducing delayed-onset muscle soreness (post-workout aches and pains)!
Here's a little more information on what to expect from the Everybody TRAIN classes…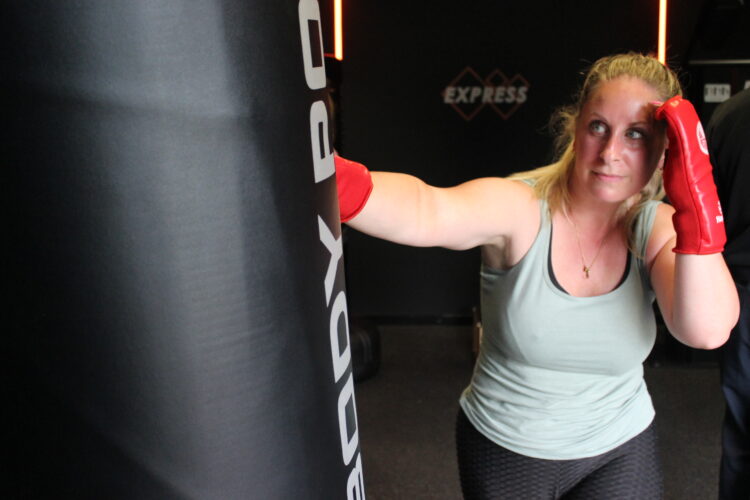 EXPRESS
Getting bang for your buck from the workout, a 30 minute HIIT class using a combination of our unique training system equipment and body weight to drive fast and furious intervals interspersed with short periods of recovery, delivering up to 48 hours of accelerated calorie burn. Perfect for the daily commuters at 6am heading to Wilmslow train station!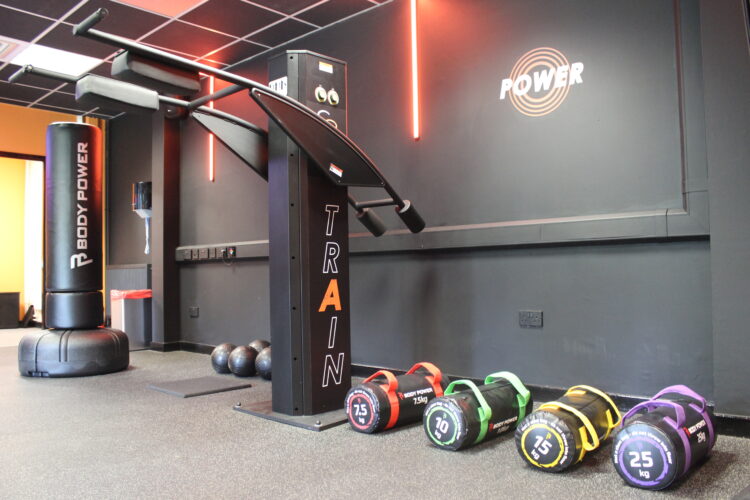 POWER
Using a combination of strength training, cardio and plyometric movements, a 45 minute session to challenge your fitness, increase stamina and endurance, and drive results – fast.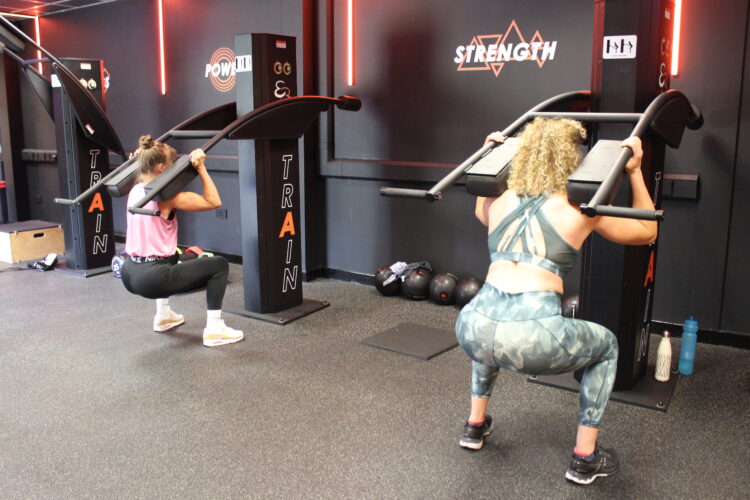 STRENGTH
Resistance and reps are the name of the game in our Strength class as we work to build strength, improve form and fitness, and increase our skill level, using weighted and body weight moves to build and burn.
Victoria Barker Master Fitness Lead at Everybody Sport and Recreation commented,
"TRAIN is an incredibly exciting way to add to, or begin your fitness journey. No two workouts in the TRAIN studio are the same and members can choose from Express, Power or Strength formats. By using the outdoor space, resistance equipment, battleropes, bespoke TRAIN systems and boxing bags, our coaches drive results in a fun, challenging and interesting way. Every workout has the capability to be heart rate monitored too via MyZone, so coaches will use this information to manipulate your workout, driving your heart rate high and then letting it settle in recovery periods before you go again. This means that every interval becomes as exciting and effective as the last, and, importantly, HIIT training is shown to drive an accelerated 48 hour calorie burn post-class, giving you far more bang for your buck from your 30 or 45 minute class"
The studio will be opening to the public from 19th July with class timetables and bookings available online from 12th July.
For more information visit: everybody.org.uk/locations/wilmslow
Ends.
Notes to Editor
Everybody Sport & Recreation – Everybody is a registered charity and company limited by guarantee. As a Health and Wellbeing Charity, Everybody Sport and Recreation aims to provide 'leisure for life' by changing lives through healthy recreation. The charity operates 16 leisure facilities across the Cheshire East region as well as a range of Health, Leisure Development and Outreach programmes and the new Everybody Academy, providing local training and career opportunities. For more information please visit: www.everybody.org.uk or follow on Twitter @ebleisure.
Media Contact
Name: Lucy Lennon
Tel: 07816 606758
Email: [email protected]