MARCH 30TH IS CHESHIRE DAY

---
A Time To Celebrate All Things Cheshire!
Everybody Sport and Recreation is a health and wellbeing charity (Registered Charity No. 1156084) based in Cheshire East. At the heart of everything we do, is people. Not just people. Individuals. Each individual with their own unique health and wellness goals, needs and expectations. These individuals are our fantastic local communities that access our Leisure Centres and services, and the incredible individuals within our charity (there's over 900 of us!) that make everything we do possible.
In total, we have 16 leisure facilities across Cheshire. There's the newly developed Nantwich Leisure Centre, home to the famous outdoor brine swimming pool. There's also Congleton Leisure Centre, which is undergoing a £10million redevelopment and is on track for pre-Christmas completion.
Today, we're delighted to support #CheshireDay! A great way to come together across our great County and celebrate all the fantastic people that make Cheshire such a desirable place to visit, live and work. So whether you pay a visit to one of our leisure centres, attend our Easter half-term multi activity days or visit one of our many fitness or health classes on offer, let's all celebrate Cheshire Day on March 30th.
Show Everybody how you, your family and friends are celebrating Cheshire Day. From our 16 Leisure Centres, our 9 swimming pools and our 6 Taste For Life café's, it's more important than ever to enjoy what's on the doorstep and pay close attention to our health and wellbeing.
Nantwich Outdoor Pool
Considered to be a hidden gem by local residents, Nantwich Outdoor Pool is the only inland brine pool in the United Kingdom. Having scooped many accolades, such as The Telegraph's 'Best Outdoor Pool' award, the pool is popular throughout Spring and Summer. Originally opened in 1935, the pool was a popular location for soldiers recovering from the First World War and over the years has also been recommended to people with health conditions such as rheumatism (with medical professionals citing the medicinal benefits of the salt water – linked to Nantwich salt pit). Today, it serves as a popular leisure destination for avid swimmers, triathletes, families and tourists.
We spoke earlier about our incredible individuals…well here they are (some of them anyway!) including our Leisure Centre teams, Taste For Life café teams, our Health Innovation team and Business Support teams all key to making Everybody possible, every day!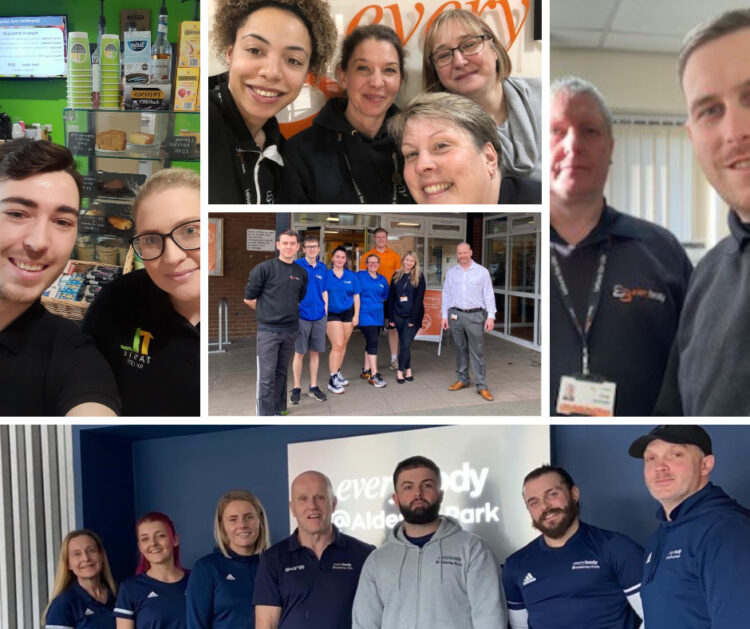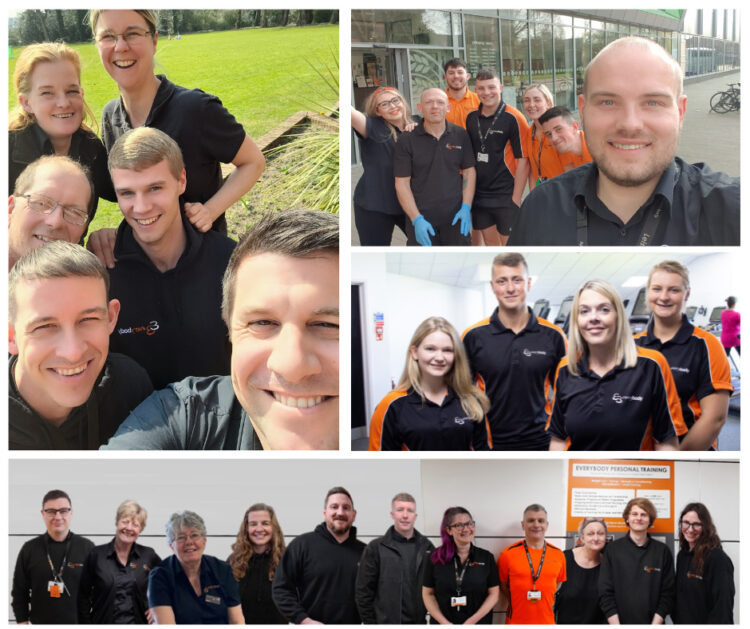 Everybody Healthy
Everybody Healthy was launched in 2017 and offers a range of services designed to support people with a long term medical conditions and illnesses, such as Cancer, Respiratory and Heart Disease, Long COVID, Chronic Pain, in order to better manage their condition and improve quality of life.
To date we have received over 18,000 referrals, with 97% increasing their physical activity levels, 77% improving their mental wellbeing, 87% improving their quality of life score and 89% improvement in their pain management.
If you would like to find out more about Everybody Healthy, please visit here.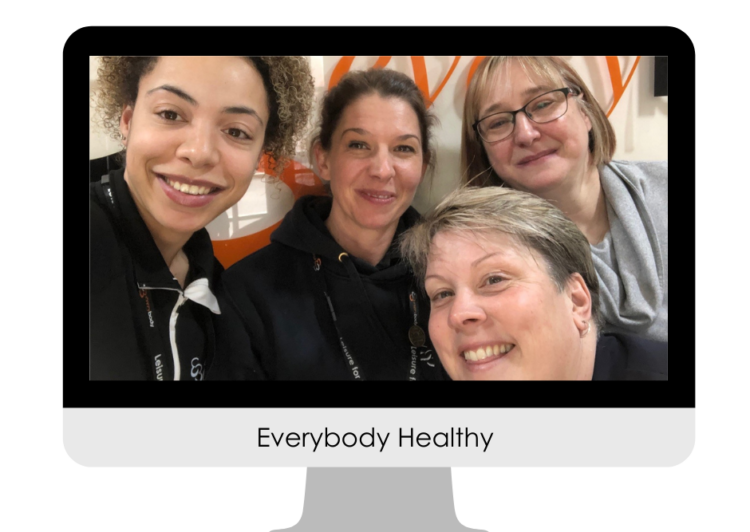 Taste for Life Cafés
Eat and drink in one of our Taste for Life café's providing healthy food and drinks, embedded into our facilities to ensure an excellent quality of service every time you visit.
Our Taste for Life cafe's are ideal for relaxing after your leisure centre visit or as informal spaces for meetings on the go.
Find out more here.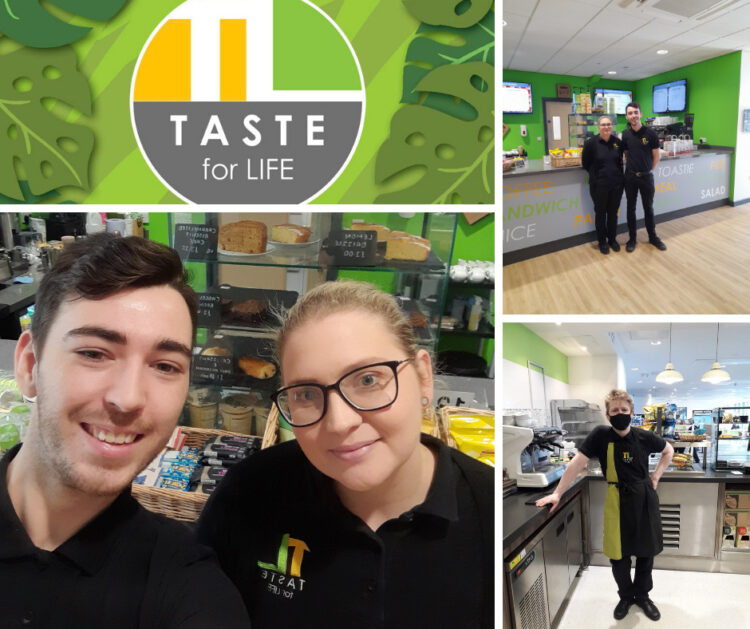 Human Resources
We're always looking for the next inspiring individuals to join the team here at Everybody. For example, there's currently job opportunities for Lifeguards, Swim Teachers, Taste For Life café, Health & Fitness Advisors and more. What's more, with our in-house Academy training team, all required training and qualifications can be offered so really, all you need is the ability to encourage, inspire and guide our communities into creating healthier lifestyle habits. Our HR team crunched the numbers for us and came back with pub quiz-esque facts about our charity! With over 900 staff members working across 78 different job roles, delivering 60,000 working hours in a typical month. A gloriously diverse team, with ages from 16 to 84 any many working for the charity for many years – including Jayne who's been part of various guises of the charity for 44 years!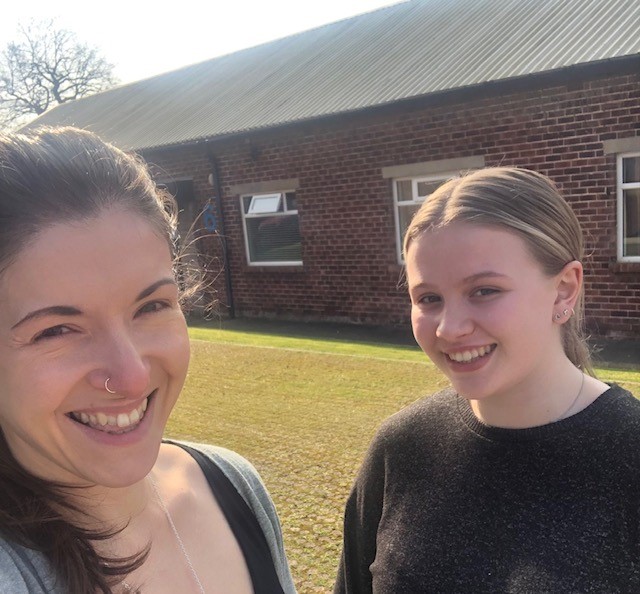 Show us how you, your family and friends are celebrating today, by tagging us into your Cheshire day selfies in and around our Leisure Centres.
Remember to follow us;