It is mental health awareness week during 9th- 15th May and we have a range of activities taking place for our members and staff. This years theme is loneliness and we are bringing our members and staff together to socialise and connect as well as providing daily feel good flow sessions on our online platform Everybody @ Home to connect virtually. As well as this we have a range of support available, from our Everybody Exercise Referral programme run by our Everybody Healthy team, to upskilling yourself or staff through our range of Mental Health First Aid Courses, these include Mental Health Awareness Level 1, Mental Health Champion Level 2 and Mental Health First Aider Level 3.
Mental health awareness week is hosted by the Mental Health Foundation. They shared,
"Loneliness is affecting more and more of us in the UK and has had a huge impact on our physical and mental health during the pandemic. Our connection to other people and our community is fundamental to protecting our mental health and we need to find better ways of tackling the epidemic of loneliness. We can all play a part in this.
So, in May 2022, we will be raising awareness of the impact of loneliness on our mental wellbeing and the practical steps we can take to address it.
Reducing loneliness is a major step towards a mentally healthy society."
Source: https://www.mentalhealth.org.uk/campaigns/mental-health-awareness-week
Free wellness event for Everybody members and staff
Join our free wellness event for Everybody members and staff, a great way to meet likeminded people and have a full recharge. During Mental Health Awareness Week, Kat will be delivering her popular wellness event. This 2-hour session will work and stretch your body, calm and refocus the mind and reduce any anxiety or stress you may be carrying.
When: Saturday 14th May 2:00pm- 4:00pm Holmes Chapel Community Centre
The session will include: Core strengthening, Hot Pilates, Hatha Yoga and will finish with some gentle relaxation and meditation.
Refreshments and nibbles are provided throughout the session.
Booking is essential as spaces are limited, please book at Holmes Chapel Community Centre reception or call 01477 689557.
Please take reasonable precautions to prevent damage or injury. Please do not participate in workouts if advised by your doctor against.
Feel Good Flow with Victoria
Join Victoria live on Everybody @ Home during Mental Health Awareness Week for a gentle morning yoga flow, designed to ease you in to the day with a lovely stretch and gentle movement and mindfulness!
Monday 9th May- Friday 13th May 8:00am
Saturday 14th and Sunday 15th May 9:00am
What to expect: A gentle ten minute flow suitable for everyone, designed to ease you in to the day and start of the morning in the very best way. We will finish with a mindfulness task which you can stay and do for as long as your day allows.
Benefits: Mobility, flexibility, increased mindfulness, beginner breathwork, self love and confidence, reduced stress.
Equipment: None needed, but you may want to bring a blanket and/or pillow for the end of the session.
Please take reasonable precautions to prevent damage or injury. Please do not participate in workouts if advised by your doctor against.
Find out more about Everybody @Home
Everybody Exercise Referral Programme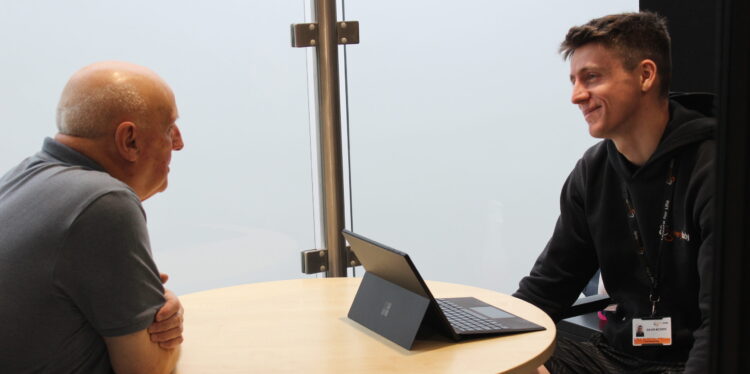 Research has shown that physical activity can have a positive effect on a wide range of long term health conditions. Increasing your physical activity can help to reduce blood pressure, weight maintenance or loss, improve lung health and mental wellbeing, besides many other benefits.
The Exercise Referral programme provides a range of physical activity schemes for people who are recovering from illness or have been diagnosed with various long term health conditions.
We work with a range of partners who refer people to our dedicated team of Specialist Health Instructors. Our Specialist Health Advisors will work with you to help manage your health condition/s through the design of a tailored exercise programme. Please visit here for eligibility.
If you would like further information, please email – [email protected] or 01270 685589 and a member of the health team will be in touch.
Mental Health First Aid Courses
Each year approximately 1 in 4 people in the UK will experience a mental health condition and at least 1 in 6 employees experience common mental health problems in the workplace. Mental health conditions are often hidden due to stigma and fear of discrimination and research has shown that a culture of fear and silence around mental health is costly to employers. The HSE guidance 'First aid needs assessment' refers to mental health in the workplace.
We offer a range of Mental Health First Aid Courses including:
Please contact us for any individual Mental Health First Aid training needs. We can flexibly deliver any of our courses, or design bespoke training, to be delivered either in your workplace or at one of our training facilities in Cheshire East.
To find out more please visit our course pages, or email – [email protected]