Well here we are, it's our 8th birthday as a registered Health and Leisure charity! Time certainly does fly by and what a way to celebrate it, with our new charity name 'Everybody Health and Leisure' effective from the 1st of May.
This news comes weeks after we appointed our new CEO, Tom Barton in March who is driven on delivering a new business plan and vision for the future of Everybody. Thomas Barton CEO shared "This reflects the way our services have evolved in recent years but also supports our many plans to make Everybody, 'fit for the future'."
We are so excited about it being our 8th Birthday, celebrating all of our achievements over the last 8 years, below are just some of those amazing memories, it really is tough to just pick one from each year when there have been so many! We would love to hear your favourite memories or your achievements as an Everybody member or your most proud of moment over the last 8 years. Tag us in on social media and use the hashtag, #8YearsOfEverybody – Facebook – Instagram – Twitter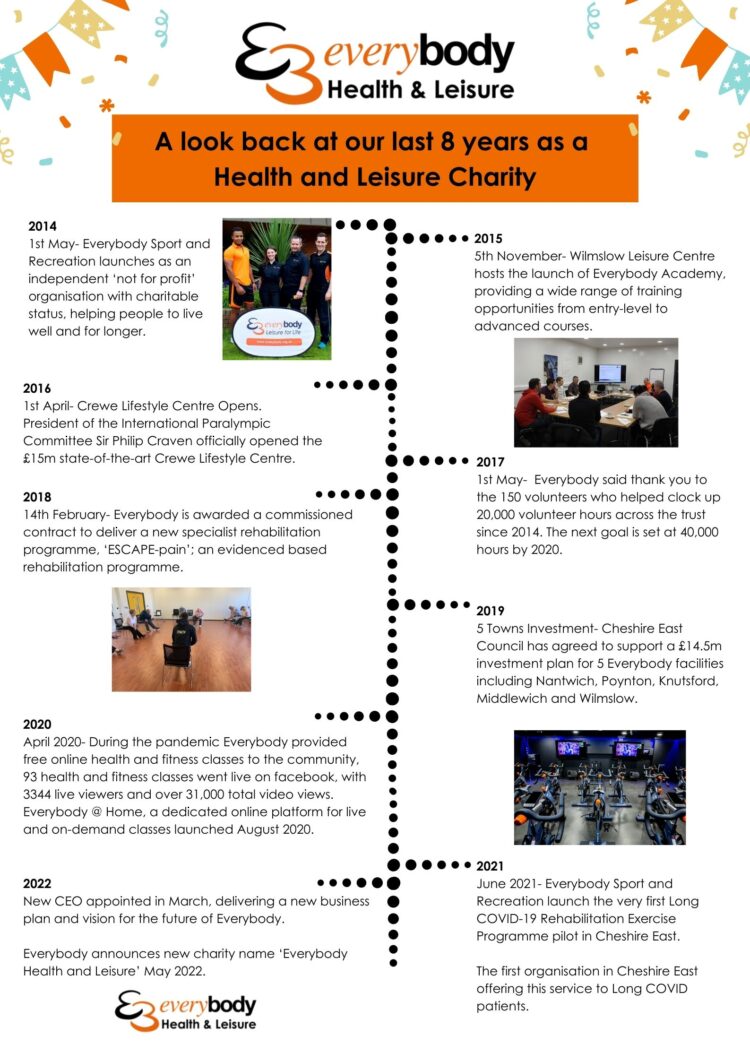 As well as looking back, we are so excited to look ahead for our future and what that holds for our members, new customers and the local community. We came up with 8 commitments that we will be making to the local community in 2022-23.
Our 8 Commitments: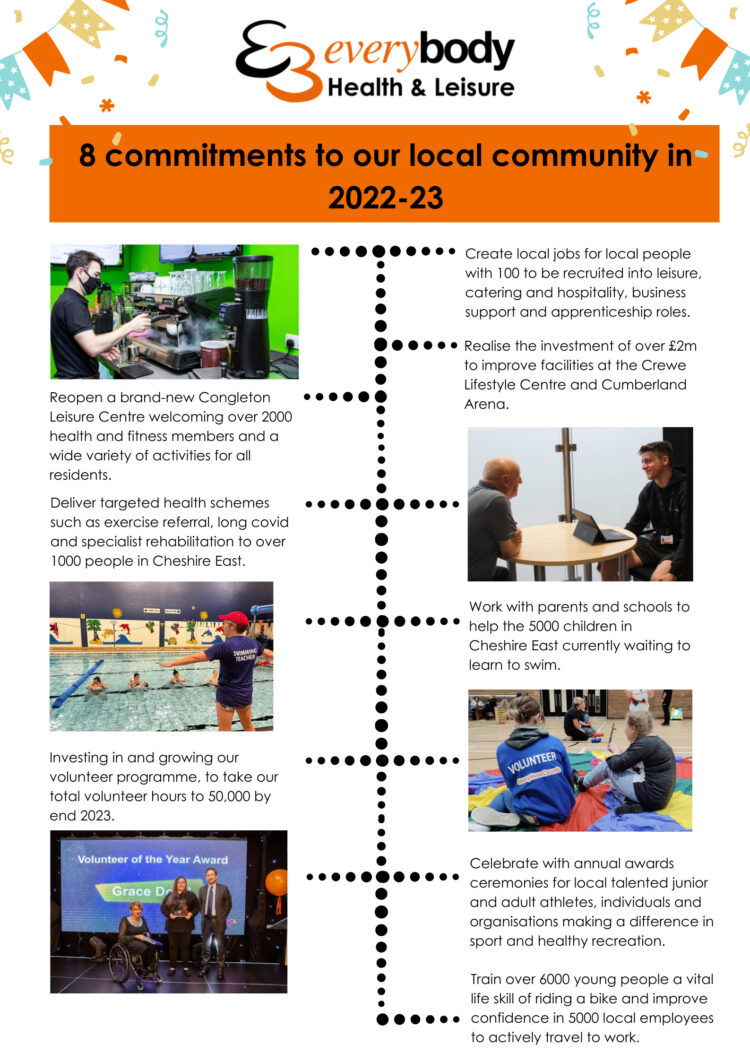 We offer a wide range of services to members and customers in Cheshire East. These include health and fitness memberships for gym, swim and classes at 16 locations, a range of sporting activities for people of all ages, learn to swim scheme, targeted health programmes, disability and inclusion sessions and so much more!
We are here for you at every stage of your life! Check out our video showcasing a range of our services and activities we have to offer across Cheshire East.  
Find out more about our charity name change in our Press Release and follow us on our social media pages – Facebook – Instagram – Twitter