Welcome to your next Everybody Fitness Challenge!

'Smart Restart 4 Summer'
Why not get involved and challenge yourself ready for this summer?

Challenge Details:
We challenge you to book a SMART Restart programme/scan with your local Everybody facility and set the foundations for an 8-week programme. A second scan will be booked in 8 weeks down the line where your leisure centres fitness instructor will help you compare your results and set more future goals.
After your first scan, you will learn how to use our 'Tanita' and 'Boditrax' pieces of kit and you will be able to check in on your results mid-challenge, helping you to familiarise yourself with our fitness measuring technology.
Our friendly health and fitness advisors will be on hand to guide you through your SMART Restart journey and will help you become more familiar with the technology we offer.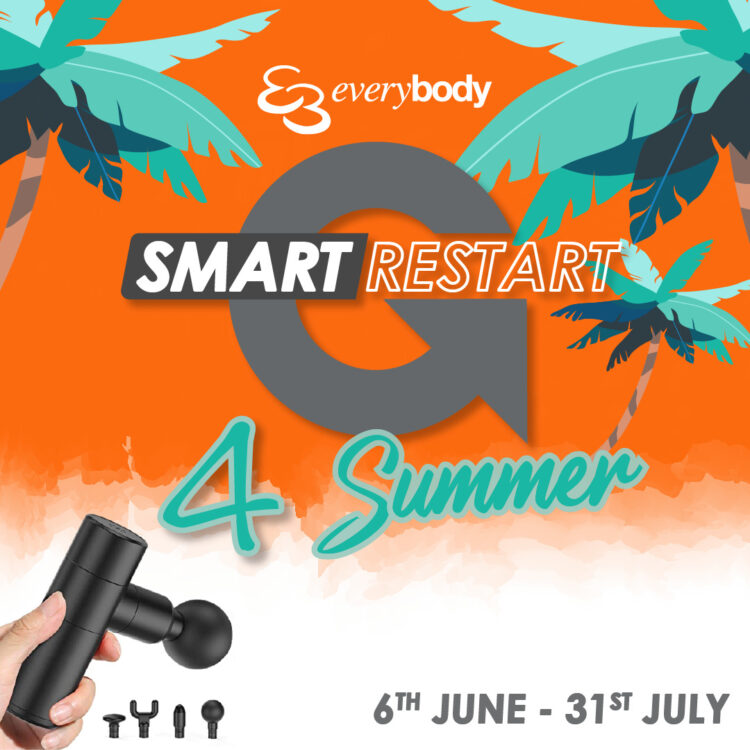 Prize: 1x winner at each leisure centre – wins a FREE Personal Training Session (at selected leisure centres, subject to Personal Trainer availability)
PLUS…
Each winning member at our leisure centres will be entered into a prize draw to win a Massage Gun!
Stay up to date with our challenge updates by following our socials and don't forget to post your challenge efforts to Facebook and Instagram using our hashtag, #EBSmartRestart
Everybody's Main Social Media Accounts –        Facebook                 Instagram              Twitter

Your local sites Facebook Pages:
Holmes Chapel Community Centre

Please take reasonable precautions to prevent damage or injury, do not participate in workouts if advised by your doctor against.