Back in May you may have seen our story from our amazing member of staff, Becky, who has signed herself up to run 50 miles at the 2024 GB Ultras, Manchester to Liverpool Ultra 50 on the 29th March 2024!
Having never ran that far before, with the most (in May) being 10 ½ miles, Becky signed up to improve her health whilst raising money for the Everybody Foundation!
Here's how the last few months of training have been going…….
June was a busy month for Becky with work, volunteering at races at weekends, it was a really warm month and she just didn't get out as much as she would have liked.
Have you ever felt like there just aren't enough hours in the day?
However, July is a completely different story! Here's Becky to tell you more…
"Really happy with where I am at, I am now at my best miles of 15.4 miles. Time wise I don't really know, because I did it over the Hope12 [A GB ultras event, consisting of a 5 mile course, which you can choose to do over 12, 24 or 36 hours.] Which just kind of took a little bit of pressure off really, because I didn't have to do it all in one go, so that was nice, it has been really good."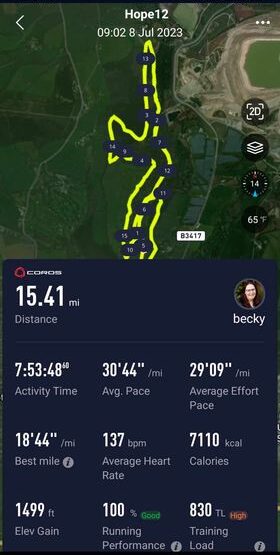 A couple of weeks ago Becky set up a group chat with work colleagues, asking if people would like to join her for a short run before work, lunch times or after work, she shared "work are absolutely amazing with their support." Becky has been meeting colleagues at various times which has helped to get her out, recently she met a colleague to do 2.5/3 miles at lunch time:
"If I hadn't of booked that in, I wouldn't have actually gone and done a run at that point, so, just having that accountability and somebody else is waiting on me to actually get there, meant so much more, so I am looking forward to the next couple."
"My target was to get to my half marathon distance by the end of July which I have done, so my next target now is to just build on that slowly, a couple of miles each month on top of what I have done, to get me to my marathon distance by Christmas, that's the goal!"
Becky is thinking of doing the GB Ultras Liverbirds New Year's Eve/New Year's Day event and doing one of those as her marathon!
"It's been great with the Everybody Foundation, we had a bit of an update, 5 local clubs have applied for grants to support young people, which just means that's 5 more clubs that are actually there supporting and keeping people active, that's what it is all about.
Got my new Foundation T-Shirt so that's all exciting, I get to wear that and spread the word what I am doing and why.
So yeah, I will keep you all updated again, good month so far!"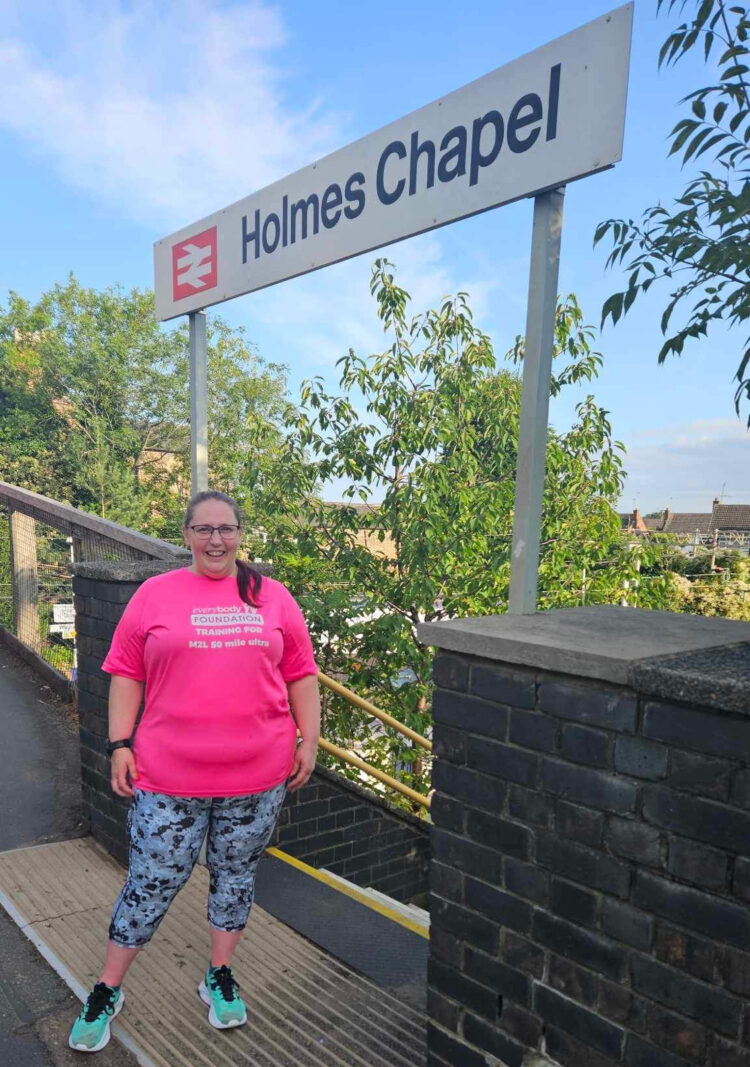 You can follow Becky's journey by following our social media pages and visiting the news section of our website for regular updates! Don't forget to leave her lots of supportive messages in the comments.
If you would like to donate to the Everybody Foundation, you can visit Becky's JustGiving page here
If you are training for an event, our team are on hand to support, from gym programmes to personal training! Visit our website to find out more.
Here's to August Becky! We can't wait to hear all about it!