National Fitness Day 2023: Your Health is For Life
Wednesday 20th September
Are you ready to take charge of your health and make a positive change? National Fitness Day 2023 is just around the corner and it's the perfect opportunity to kickstart your fitness journey. This annual event celebrates the importance of physical activity and encourages individuals of all ages and abilities to get moving.
Your Health is For Life – National Fitness Day serves as a reminder that prioritising physical activity can have a profound impact on your overall well-being. Whether you're a seasoned fitness enthusiast or just starting out, this day provides a platform for everyone to come together, share their stories and inspire one another. nationalfitnessday.com
Imagine a day filled with fun workouts, group activities and motivational workouts, sounds perfect right? All this will be aimed at empowering you to lead a happier, healthier lifestyle. From our yoga classes in the park, typically know as 'Pop up in the parks', mass group fitness sessions across Cheshire East, to community runs in your area, there are endless opportunities to participate in our dedicated free events that align with your interests and goals.
We will be hosting activities including: (see webpage below for class timetable)
Mass Move It or Lose It Class – Macclesfield Leisure Centre
Mass Move It or Lose It Class – Crewe Lifestyle Centre
TRAIN classes rolling throughout the day
Activation sessions across various leisure centre's
Everybody members are encouraged to bring a friend for FREE on National Fitness Day!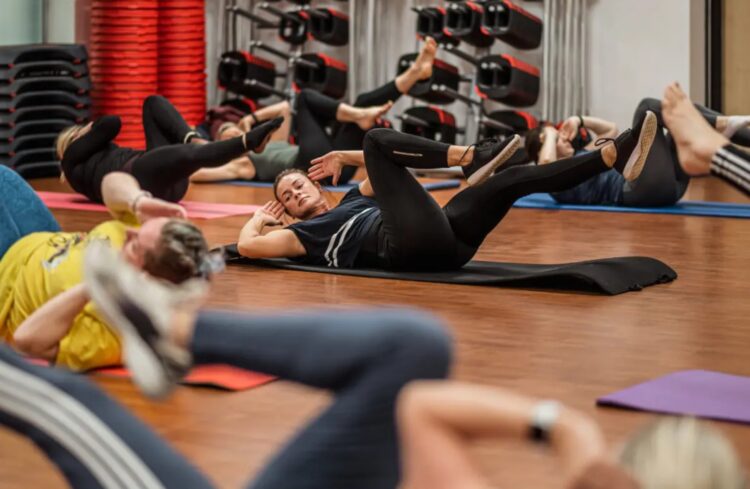 Our health should be a top priority throughout our lives. It's not just about looking good or fitting into a certain size, it's about feeling happy, energized and confident in our bodies. Whether you're a fitness fanatic or just starting your personal journey, this day provides an opportunity for everyone to come together and celebrate the power of movement. (CELEBRATE YOUR FITNESS)
National Fitness Day 2023 also highlights the many benefits of regular exercise. Not only does it improve cardiovascular health and strengthen muscles, but it also boosts mental wellbeing, reduces stress levels, enhances your mood and promotes better sleep patterns. By engaging in physical activity on this special day (and beyond), you're investing in yourself – both physically and mentally. (nhs.uk/live-well/exercise)
Get ready to experience the thrill of the national fitness day in your local community and become part of the nationwide campaign.
Save the date, Wednesday 20th September and join us on National Fitness Day 2023 as we come together as a community, embracing the campaign theme, 'Your Health is For Life'. Let's inspire one another, celebrate our accomplishments and encourage those around us to prioritise their well-being through regular exercise. Together, we can make a lasting difference in our lives and create a healthier future for generations to come.
Find out more about how we're supporting National Fitness Day 2023 here
References:
National Fitness Day 2023: Join the Movement (2023)
NHS UK: Benefits of exercise (2021)
National Fitness Day 2023: CELEBRATE YOUR FITNESS (2023)