Safe Winter Fitness: The Benefits of Leisure Centre's
Safe Fitness, Safe Body, Safe Mind.
Let's be honest we all love the summer and exercising outside, but when it comes to those colder months and darker mornings, leisure centre's are definitely a solid choice when carrying on your health and fitness goals, throughout the winter. You don't need to worry about the weather, the fact that, is there enough daylight to go for a run or cycle, they are safe spaces and fully inclusive environments both indoors and out, offering you the same, if not better, fitness opportunities.
Leisure centre's house this space and offers first hand support through group fitness classes, one to one gym sessions and tailored programmes, boosting not only your motivation but wellbeing too. Although you may not be practicing your health and fitness outside in nature as much, a safe, controlled environment is the answer to the seasons changing.  
Looking at our Everybody facilities, they provide a safe environment for individuals of all ages, abilities and fitness levels to participate in various activities such as swimming, gym workouts, group exercise classes, sports and much more. Leisure centre's are equipped with state-of-the-art equipment, for example Everybody have two outdoor floodlight running tracks located at Macclesfield Leisure Centre and Crewe Lifestyle Centre to ensure safety whilst running in the winter.
Fully qualified staff ensure the safety of participants whilst you take part in your chosen health and fitness activities. So, bring your fitness indoors and out and keep your mind and body safe, active and feeling good. Whether you're a keen cyclist, runner, swimmer or someone who wants to keep the Winter blues at bay, bring your health, fitness & wellbeing to a safe space.
Reasons to join a leisure centre include: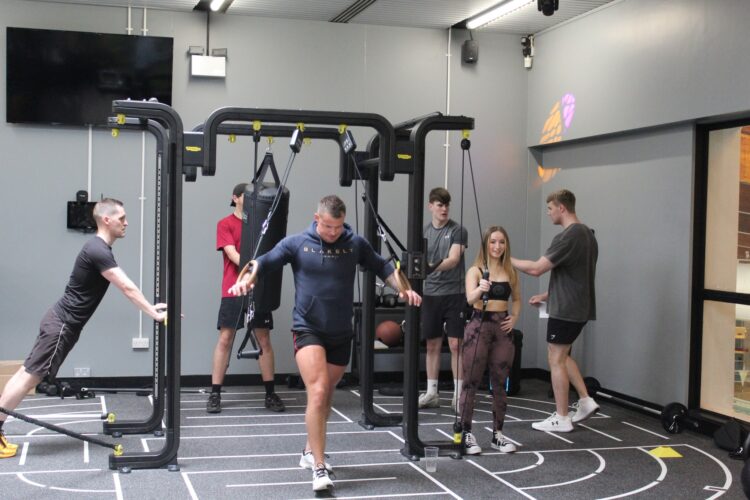 Expert Guidance from Qualified Instructors

Industry Leading Equipment

Enjoy The Social Aspect of Fitness

Wellbeing Classes Available
Expert Guidance from Qualified Instructors
Fitness instructors, personal trainers and health and fitness advisors can tailor fitness programmes to you based on your needs and goals, accessing your health and fitness ambitions, with some facilities using body analysis equipment to devise a structured plan. Personalising the approach to fitness helps to keep motivated and achieve desired results while minimising the risk of injuries or accidents, which are common when exercising outside in the winter. Whether you take up a personal training programme or simply ask for some advice, leisure centre's are always on hand to pass on their health and fitness knowledge.
(Les Mills: Benefits of a great fitness instructor & personal trainer)
Victoria Barker, Fitness Experience Manager at Everybody Health & Leisure shares:
"Challenging your normal routine in the winter months is key to maintain and support progress in your fitness journey. Everybody Health and Fitness Advisors are available to meet with you and discuss switching up your current routine or stepping out into a new healthy path. As the winter weather draws in, our coaches can help design programmes that will challenge and excite you, helping you achieve goals in your chosen discipline, such as cycling or running on our state of the art treadmills and bikes; or finding new ways to train using our incredible functional TRAIN classes to increase and maintain mobility – these are accessible to everyone. 
One of the most beneficial aspects to a winter training programme at our leisure centre's is making connections in the community. There is something for everyone, whether you've never stepped foot in a gym before, or you're taking part in 3 classes a week."

Industry Leading Equipment
Everyone loves new, shiny fitness equipment, right? Updated leisure facilities offer industry leading equipment such as well-known equipment like Technogym and MyWellness. By providing the most up to date facilities, leisure centre's can offer state of the art fitness training through modernised technology, with many offering Tanita and Body Trax machines allowing members to benefit from
full body health checks. Technology like this generates in depth results where instructors can feedback the data the client and set achievable health and fitness goals.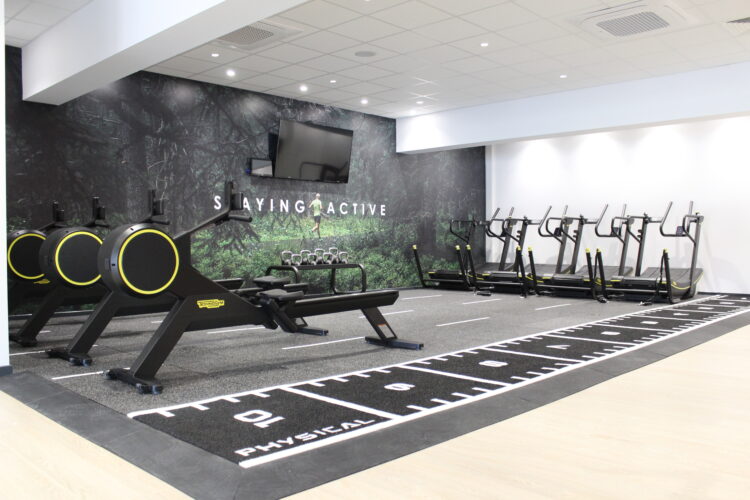 Enjoy The Social Aspect of Fitness
We all need that extra bit of encouragement in the winter when it comes to exercising, Leisure centre's nowadays offer group fitness classes for all ages and abilities, whether you are just starting out or are a seasoned fitness fanatic, there really is something for Everybody in the community. Booking onto a class gives you a structured workout routine, you make friends by seeing the same people each week and is overall a much more social way of getting in an enjoyable workout. Imagine going back to running or cycling outside on your own, no one to laugh and joke with, seems farfetched, doesn't it?
Wellbeing Classes Available
In addition to physical fitness activities, many leisure centre's offer wellness classes such as yoga, mindfulness and outdoor sessions that promote healthy mental well-being, including reducing stress and easing anxiety, during the winter months when seasonal affective disorder (SAD) is more common. Having access to fitness classes in your local area is a great benefit to your community, without these class opportunities, individuals would have to rely on going outside in potentially dangerous weather conditions and not receiving the support they didn't know they needed, through the local health and leisure fitness offer.  (Benefits of yoga for Mental Health)
Exclusive to Everybody, we offer targeted health and wellbeing programmes. Our Specialist Rehabilitation Exercise programmes are designed and delivered to those recovering from illness or have a long-term medical condition. We also have Exercise Referral programmes, Balance and Mobility classes and more, enabling the community to benefit from this health service, in conjunction with their personal fitness.
If you have any questions regarding our health programmes, please contact the health team by calling: 01270 685589 or email: [email protected]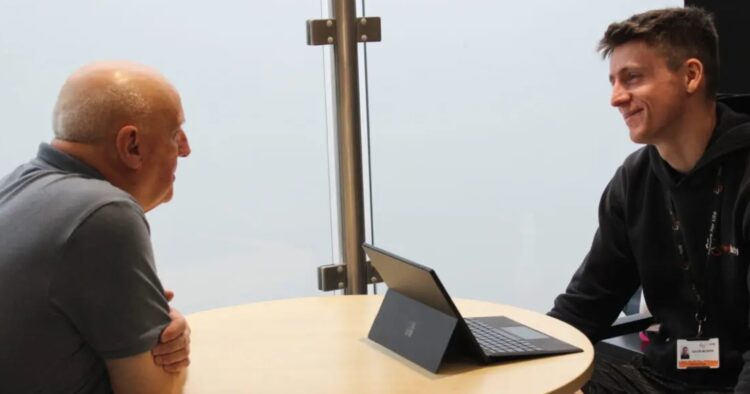 We are working in partnership with Green Spaces for Wellbeing to deliver a range of nature based activities in Crewe and Macclesfield. Nature can do wonders for the mind and body and these friendly, welcoming groups can help you to build your confidence, meet people locally, discover different interests, practice mindfulness, learn new skills and give back to your local community! As we move in to the winter months we have a range of new activities launching to help keep your mind and body active and warm during these colder times, including: Mindful Art in the Park, Garden and Grow, Habitat Management and more.
Move, grow, nurture, relax and connect through a range of activities, which are free-of-charge, for adults 18+ and run over 12 sessions. You can choose the activities that match your interests and time available, find out more here.

We live in a day and age where leisure centre's play an essential role in providing safe winter fitness by offering both indoor and outdoor facilities, offer expert guidance and community driven initiatives. Local facilities provide the communities with the means to maintain an active, healthy lifestyle during the colder months, while ensuring individual wellbeing through proper supervision and support. At every stage of your life and with hundreds of activities to choose from, give your local leisure centre a go this winter.
To find out more about the Everybody Leisure Centre's in Cheshire East visit here.
References:
Les Mills: Benefits of a great fitness instructor & personal trainer (2022)
WebMD: Benefits of Yoga for Mental Health (2021)
---