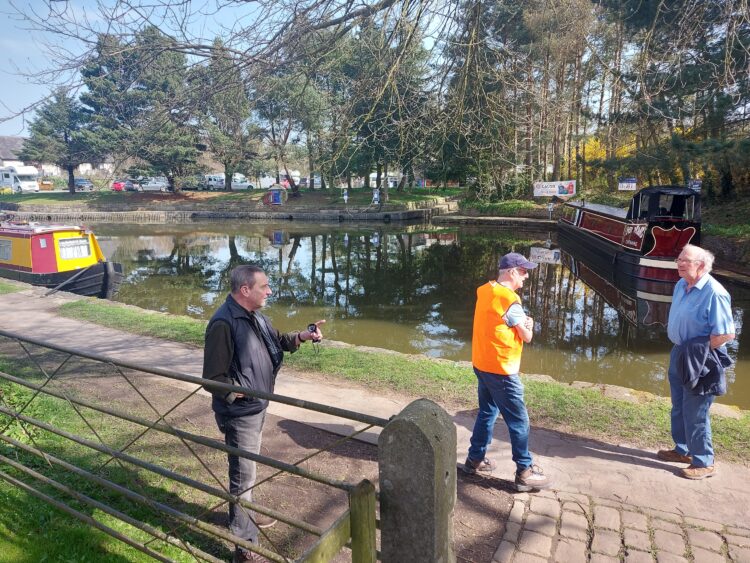 Everybody Sport and Recreation are delighted to share that their ever popular Health Walks are back, leaving from Nantwich Swimming Pool and the Barony Sports Complex! Everybody are working with passionate volunteers, who have been trained by Walking for Health UK, to provide weekly short walks in Nantwich (from Barony Sports Complex on a Wednesday, and Nantwich Swimming Pool on a Sunday) to help local residents get out, increase activity levels and socialise in a safe environment.
Everybody Sport and Recreation are working in partnership with Ramblers on the Walking for Health Scheme which is an England-wide programme of health walk schemes that deliver free, regular led walks that are designed to support people get active and stay active.
These FREE short walks take place weekly in Nantwich on a Wednesday and Sunday and are accessible to all, particularly people who are looking to increase their activity. The sessions have been extremely successful and provide more than just exercise to people. The Health Walks are a great opportunity to meet new people, socialise and boost your mental wellbeing.
Ed Nicholas, Manager, Ramblers Walking for Health shared "We're absolutely delighted that the walks are restarting. We know that the last year has been challenging for everyone and with the walks now back people can enjoy being outside with nature and enjoy spending time with others. Our thanks to everyone involved in making this happen."
The walks are an easy way to start and stay active! They are open to all abilities and suitable for everyone.
Volunteer Walk Leaders Kath and Mike shared that "It's great to be back walking again our walkers are not just walkers we are friends putting the world to right twice a week as we walk in the fresh air and countryside."
If you would like to attend a walk, pre booking via Eventbrite is essential and must be completed prior to attendance.
You can find out more information regarding Everybody's Health Walks and to book your place here or contact [email protected].
Ends.
Notes to Editor
Everybody Sport & Recreation – Everybody is a registered charity and company limited by guarantee. As a Health and Wellbeing Charity, Everybody Sport and Recreation aims to provide 'leisure for life' by changing lives through healthy recreation. The charity operates 16 leisure facilities across the Cheshire East region as well as a range of Health, Leisure Development and Outreach programmes and the new Everybody Academy, providing local training and career opportunities. For more information please visit: www.everybody.org.uk or follow on Twitter @ebleisure.
Media Contact
Name: Lucy Lennon
Number: 07816 606758
Email: [email protected]