The Perfect Workout and Recovery Routine
In this blog we are going to take a closer look at the different workouts on offer at Congleton Leisure Centre, unravel the best routine to maximise working towards your goals, whilst giving your body the recovery it needs to perform week in week out and if you're not already doing them, encourage you to start!
A perfect workout is quite simply working out to your intended goals. We all workout for different reasons whether it be to build muscle, lose weight, improve mental wellbeing or in general to stay active. With this in mind, we need to look after our bodies and go through the necessary steps to ensure we can continue to train without any setbacks.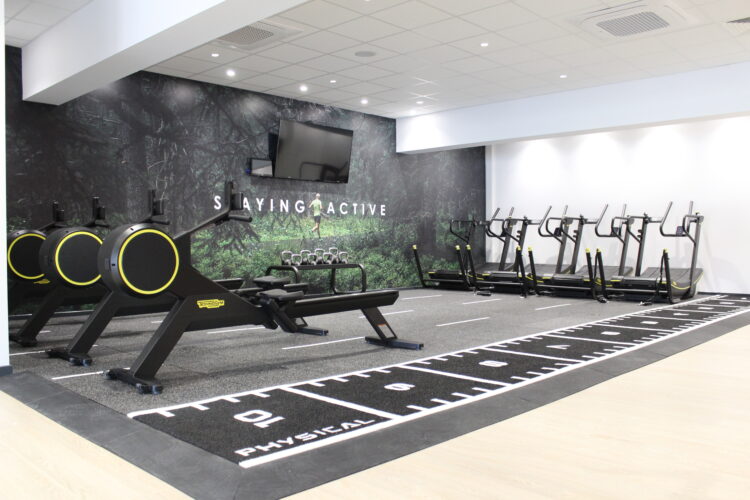 Reasons include:
Fitness Suite 

Swimming

Group Fitness

Thermal Spa

Nutrition

Fitness Suite
Are you a gym bunny? Start your perfect workout by hitting the fitness suite at Congleton Leisure Centre which boasts a spacious two story, 100 station gym, kitted out with industry leading Technogym equipment. The gym encompasses all aspects of training to accommodate your workout needs including, dedicated strength, conditioning, resistance, functional, cardio and stretching areas, all working towards an improved health and fitness experience.
Swimming
Maybe swimming is more your thing. Congleton Leisure Centre offer's two swimming pools including a six lane main pool and an additional learner pool, so jump in and experience the wave in the brand new swimming facility. Everyone wants a range of different swimming activities to choose from, right? You can tailor your workout to your intended needs and work towards your overall swimming fitness goals. Remember, one stroke at a time!
Group Fitness
In the study by Gabby Landsverk a Nutrition and Fitness Reporter, a Harvard researcher found, "working out with friends is the best way to meet your goals", which contributes towards achieving your perfect workout. You will be kept active and motivated with over 50 fitness classes on offer and can choose from classes including instructor-led, virtual, dedicated group cycling and health, all being experienced in the brand-new fitness studios and swimming pool at Congleton Leisure Centre.
Thermal Spa
Time to relax…I mean recover! The new Congleton facility house's a thermal spa including a sauna, steam room and tropical shower. Use our spa area to recover from your workouts or take some time out to relax after a vigorous workout. Using our spa in Congleton can aid faster recovery, whether it be using hot therapy to assist with circulation and the incoming flow of nutrients or, cold therapy which causes the blood vessels to contract and reduce circulation, therefore decreasing pain.
Nutrition
As stated by exercise.com, " Exercising uses a lot of your body's resources and those need to be replenished". To finish the perfect workout, follow up with some post-workout nutrition and re-fuel your body with our delicious protein filled menu at our Congleton Taste for Life café. All working towards aiding your fitness recovery, after all, you want to be all set for tomorrow's workout!
So, there you have it, 5 aspects to choose from to work towards your perfect workout and recovery. Ultimately all these factors contribute to helping you to achieve your fitness goals whilst at the same time, working towards recovering so you can do it all again tomorrow!
Have you been looking for the perfect workout and recovery routine? Why not sign up to one of our memberships today and explore the all new Congleton Leisure Centre?
Find out more about the what the impressive Congleton Leisure Centre offers here.
References:
Gabby Landsverk, 2021. Insider: If you want to stay motivated to exercise, find a workout buddy, according to a Harvard expert. https://www.insider.com/exercise-workout-partner-best-way-to-get-fit-harvard-expert-2021-7