Media Release 
First Gym Fanatics Experience Congleton Leisure Centre
Registered Charity, Everybody Health and Leisure are excited to share the first gym members thoughts of the newly refurbished Congleton Leisure Centre. Excited gym users in the local community, queued up outside the facility from 6:00am on the first day of opening and couldn't wait to get back to their much anticipated new look gym in Congleton.
Congleton Leisure Centre's gym offers 100 stations of Technogym equipment over two storeys, including specific gym zones to meet different training styles.
Originally from South Wales, Everybody spoke to local resident Roy, who has now lived in Cheshire for over 40 years. He shared his thoughts on the new gym and facility as a whole, at Congleton Leisure Centre:
"We were blown away by the finish of the new facility, it's the 21st century isn't it. I have already told a few of our friends about it and they are going to come down and try it out, even if it's just for a swim to begin with. I used the sauna and steam room the other day which was relaxing but the arctic shower was an intense experience, you felt better afterwards though. Overall we are delighted with the leisure centre."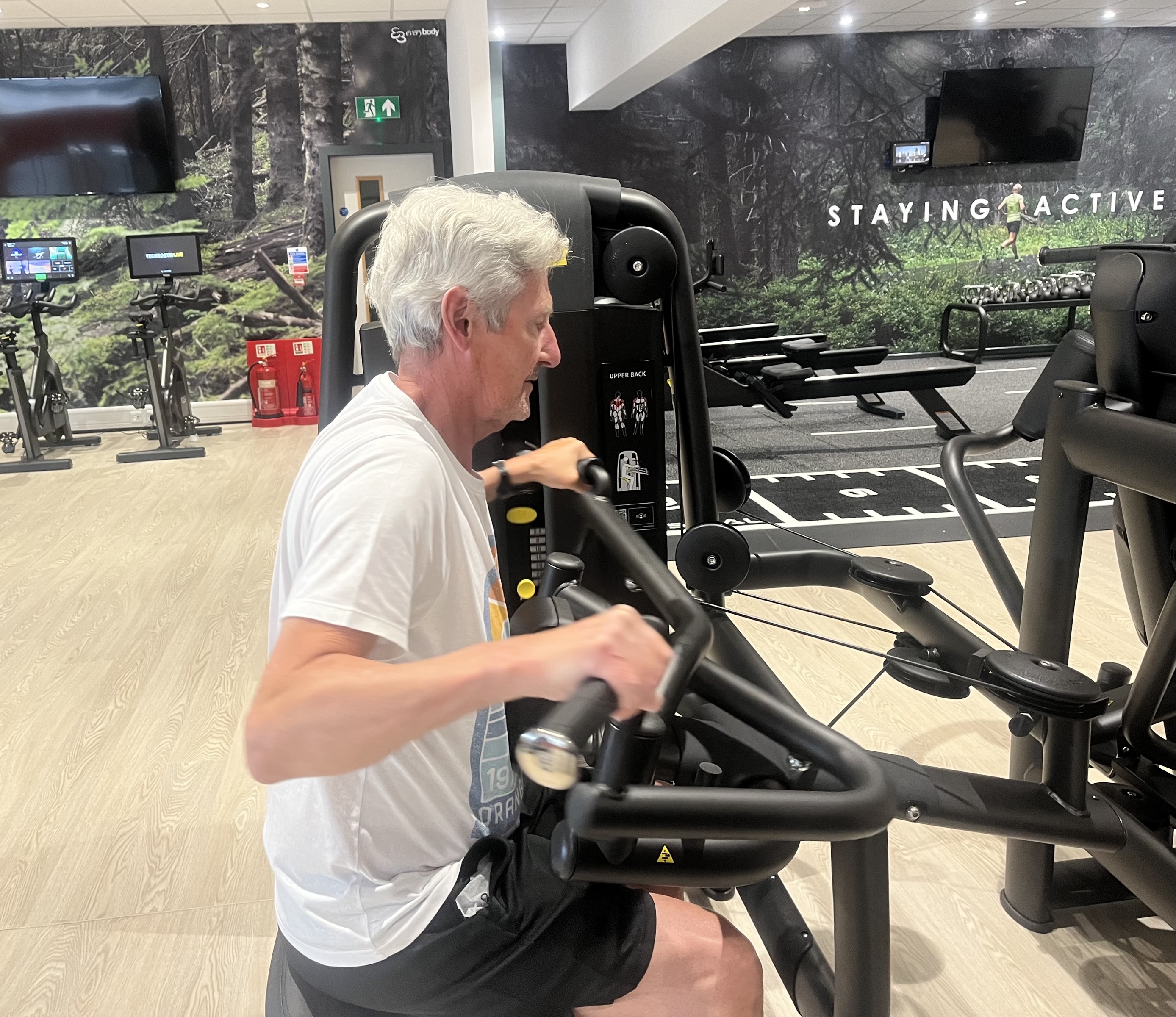 Yasmin, Health and Fitness Advisor at Everybody Health and Leisure took Karen Furnival around who was one of the first members to use the gym at Congleton Leisure Centre. Karen shared:
"The opening morning was very exciting and I enjoyed being part of it. Yasmin is the most loveliest, genuine young lady. She empathised in all areas of concerns that I have regarding exercise and making time for me. I could go on singing her praises but she is just 'the whole package of loveliness'. I felt that on my tour the general feel of the whole leisure centre was great and has lovely staff along with the management being warm and welcoming."
Everybody caught up with, Ella King and Lyra Skellden to hear their thoughts on the new two story gym:
"The variety of equipment here at Congleton Leisure Centre is amazing, there is everything you need for all the different types of workouts. We enjoy the atmosphere and all the fellow gym users are friendly. During our first week back here, all the personal trainers and gym staff have been super helpful and we are looking forward to meeting here for future gym sessions."
For more information about Everybody's Congleton Leisure Centre and to explore membership options please visit: www.everybody.org.uk/locations/congleton/
Find Everybody's latest offers here.
Ends.
Notes to Editor
Everybody Health and Leisure are a registered charity which aims to provide 'leisure for life' by improving the health and wellbeing of local communities. The charity operates 16 leisure facilities including 9 swimming pools and 7 Taste for Life cafes across the Cheshire East region, and delivers a range of targeted health, sports and disability and inclusion programmes. For more information please visit: www.everybody.org.uk or follow on Twitter @ebleisure.
Media Contact
Name: Matt Shannon
Organisation: Everybody Health and Leisure
Email: [email protected]