Media release
Targeted health and wellbeing programmes are coming to Congleton Leisure Centre this September!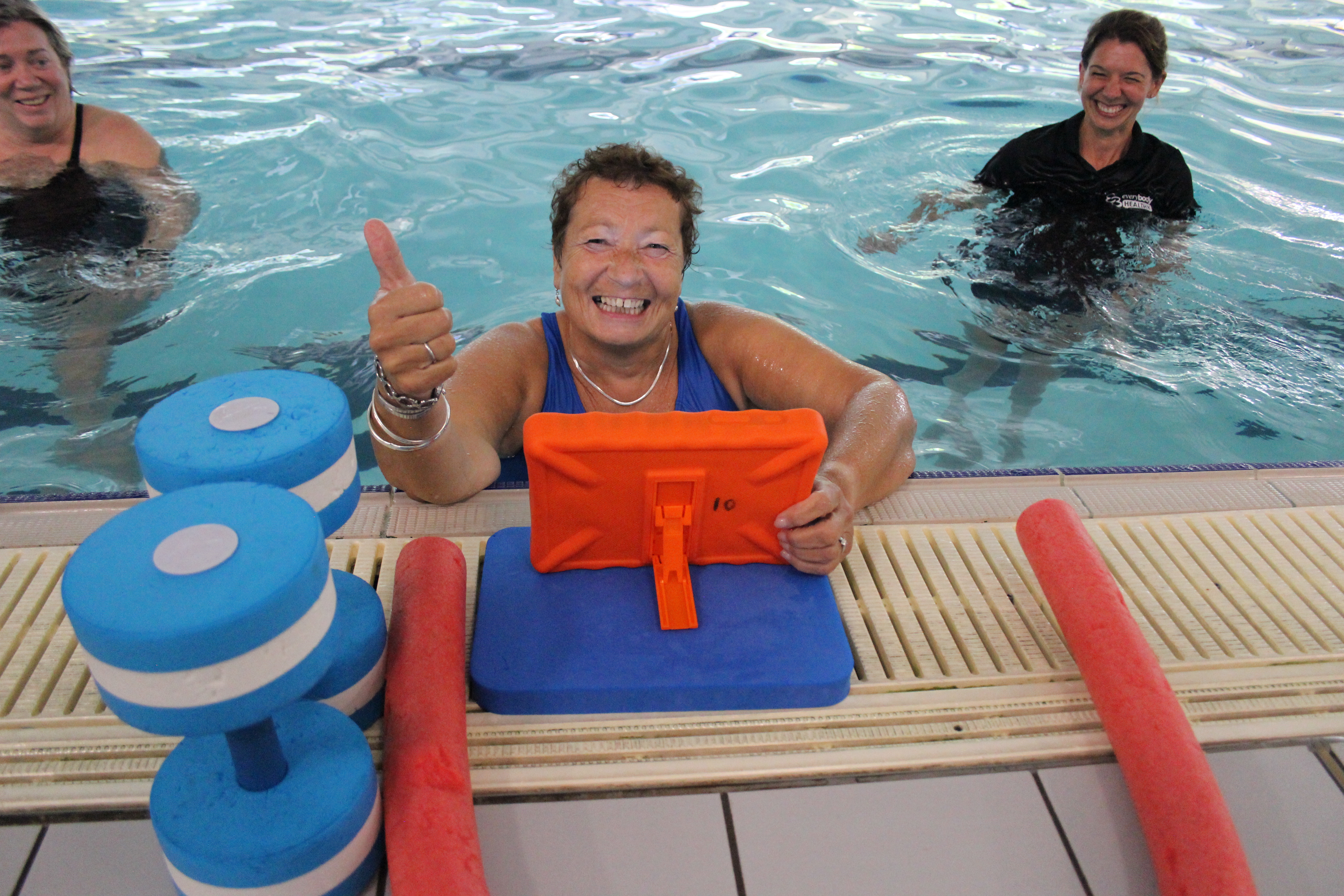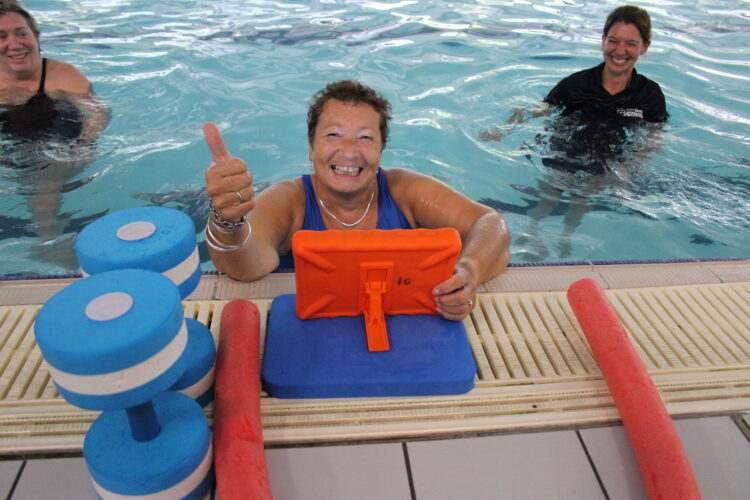 Image caption: Good Boost Aqua Classes are just one of the programmes coming to Congleton Leisure Centre- A water-based rehabilitation programme beneficial for people with a range of musculoskeletal conditions.
Registered charity, Everybody Health and Leisure are delighted to launch a range of self-referral and referral based, targeted health and wellbeing programmes, at the brand new, recently opened, Congleton Leisure Centre.
The following programmes which will be available to attend via a referral only from a health professional include:
The Everybody Exercise Referral programme- A 12-week programme which provides a range of physical activity schemes for people who are recovering from illness or have been diagnosed with various long term health conditions.
Specialist Rehabilitation Exercise Classes which include Phase IV Cardiac rehabilitation, COPD rehabilitation and Cancer rehabilitation.
Self-referral programmes include:
As well as other fantastic health classes such as Move it or Lose it, for those who want to make friends, have fun, feel energised or healthier, or have a long-term health condition, such as COPD, Cancer, Fibromyalgia, a disability or worry and struggle to exercise. The classes have been developed by experts to help improve flexibility, aerobic health and balance for greater strength. All the exercises can be carried out seated or standing, and is one of Everybody's most low intensity exercise classes.
If you have knee, hip or lower back pain, Everybody Health and Leisure's Move to Improve classes can help ease arthritis pain, knee, hip and lower back pain and stiffness. Classes have been designed to reduce pain and improve mobility for people with chronic joint pain or Osteoarthritis.
Donna Williamson, Senior Health Innovations Manager at Everybody Health and Leisure shares:
"We are delighted to launch our Everybody Healthy programmes at Congleton Leisure Centre, these targeted health and wellbeing programmes are currently available across Cheshire East at a range of our leisure centres and have had an amazing impact on peoples lives.
During 2022-23 we received 2120 referrals with 9.4/10 customer satisfaction score. 70% of people attending our falls programmes reduced their fear of falling score, 78% of people went from inactive to active, of which 51% of those people are now exercising and achieving 150 minutes per week of exercise and 66% improved their mental wellbeing score."
To find out more about Everybody's health and wellbeing programmes visit www.everybody.org.uk/locations/congleton/health-and-wellbeing-programmes/ or contact the Everybody Healthy team on  01270 685589 or email: [email protected]
Ends.
Notes to Editor
Everybody Health and Leisure is a registered charity which aims to provide 'leisure for life' by improving the health and wellbeing of local communities. The charity operates 16 leisure facilities including 9 swimming pools and 7 Taste for Life cafes across the Cheshire East region, and delivers a range of targeted health, sports and disability and inclusion programmes. For more information please visit: www.everybody.org.uk or follow on Twitter @ebleisure.
Media Contact
Name: Lucy Bourne
Email: [email protected]
Telephone: 07773976464